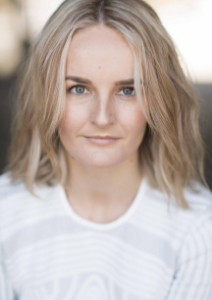 Watching a man lose his mind in the cradle of mankind
by Kirsten Drysdale
I've had some odd jobs in my time.
I've played piano in a North Queensland pub, sold "Moo Poo" on the side of the Bruce Highway, and telemarketed church service scheduling software to American pastors from a call centre in Buenos Aires (a role which required me to adopt a Californian accent in order to be understood).
But nothing could have prepared me for the weirdest job of all: live-in dementia carer to a wealthy old colonial man in Nairobi, domestic double agent for his suspicious daughter, and personal assistant to his eccentric wife.
Looking after someone who's lost their mind is a hugely challenging task at the best of times, in the best of circumstances. My own grandmother suffered dementia in the final years of her life, and watching her sense of self crumble remains one of the saddest experiences of my life. Caring for her was an incredibly difficult task – and that was in the safety of a developed country, with an extensive support network of family members and public health services.
Walter*, the man I was looking after, was living in the heart of a dangerous city in Africa. He wasn't just forgetting where his bedroom was and putting his shoes in the oven – he was having flashbacks to the "Kenya Emergency" (the Mau Mau Uprising, an anti-colonial insurgency and independence movement that took place in the 1950s). He wanted to find his guns and hide from "terrorists". It took a lot of creative thinking – and theatrical improvisation – to stop him from running out the front gate and into the chaos of modern Nairobi.
It also required a thick skin, a gentle heart and infinite patience. Like many Alzheimer's or dementia sufferers, Walter could be cruel and nasty. He was sometimes violent. He once tried to shoot me (with a vacuum cleaner), and frequently chased me around the garden because I wouldn't give him the car keys. Once with a garden hoe. Another time with a golf club.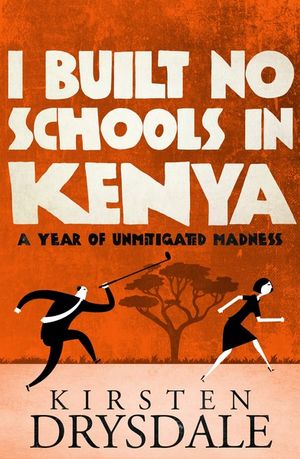 He thought his wife was his dead mother. He thought I was his mistress. He thought his living room was the inside of an aeroplane cabin and that if I opened the door we'd all fall to our deaths. He couldn't recall the last half-century of history, so didn't understand why his favourite country club was no long an 'all white' enclave. Sometimes these delusions were funny, sometimes they were frightening, sometimes they were shocking and sometimes they were desperately sad
But every day there'd be a moment of clarity, a glimpse of the person he used to be – of a human being who once was whole and now is shattered. That glimpse would remind me that it was my job to help him make sense of the mosaic of memories from his eighty-three years of life – to guide him back to a happy and safe harbour in his mind, even if that wasn't a place that quite fit with the 21st century.
My year of madness in Kenya was bizarre, hilarious, inspiring and appalling. I was confronted with the consequences of imperialism, the brutality of historical oppression, and the beauty of East Africa and its people. I learnt about the corrosive nature of racism, wealth, hatred and fear, as well as the virtues of patience, compassion, forgiveness and love. I met bodybuilders, rappers, cowboys and more than a few cheeky monkeys.
It was one heck of a safari.
I Built No Schools In Kenya was published on the 8th of January 2019 by Penguin Random House Australia and is available to order from Booktopia.
*names have been changed
---
---
NON-FICTION BESTSELLERS OF THE WEEK

---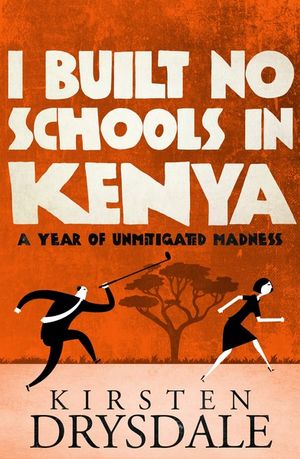 I Built No Schools in Kenya
A Year of Unmitigated Madness
In September 2010, Kirsten Drysdale was tricked. Her friend called with a job offer too curious to refuse: a cruisey-gig as a dementia carer for a rich old man in Kenya. All expenses-paid, plenty of free time to travel or do some freelance reporting. There seemed no good reason to say no . . . so she got on a plane.
Only Kirsten's friend hadn't given her the full story. It was only on arrival in Nairobi that she discovered the rich old man's family was fighting a war around him, and that she would be on the front line. Caught in the crossfire of all kinds of wild accusations, she also had to spy on his wife, keep his daughter placated, rebuff his marriage proposals, hide the car keys and clip his toenails, all while trying to retain her own sanity in the colonial time warp of his home.
Meanwhile, the Kenyan army was invading Somalia, Al-Shabaab was threatening terror attacks, the East African bodybuilding scene beckoned, and Kirsten discovered she had long-lost cousins running a bar on the other side of the city.
I Built No Schools in Kenya is a travelogue-tragedy-farce about race, wealth, love, death, family, nationhood, sanity, benzodiazepines, monkeys and whisky.
It is almost entirely true.
About the Contributor