Andy Griffiths and Terry Denton's incredible Treehouse series began back in 2011 and has become one of the highest selling children's book series in the country. Andy writes. Terry draws. Together they have created a wacky, rip-roaring, wildly hilarious series that kids everywhere have devoured!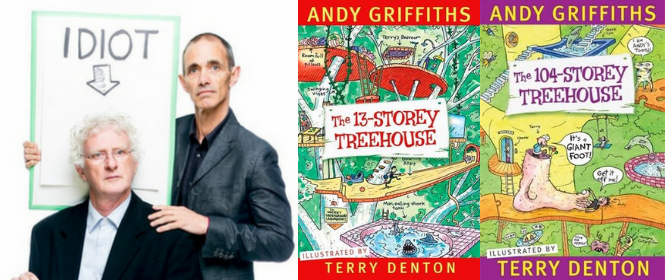 If your kids are fans of the Treehouse books, and you're looking for another series of books to capture their imaginations, you've come to the right place! Scroll down to check out our list of 8 Kids' Book Authors Perfect for Fans of the Treehouse Series!
---
Roald Dahl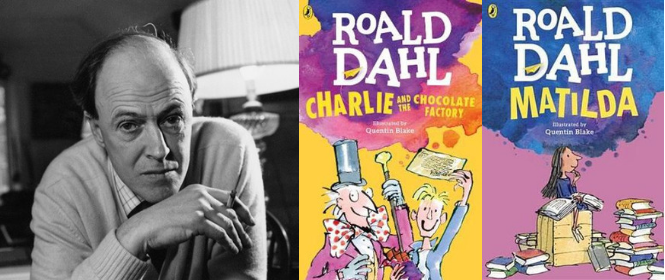 Let's start off with a no-brainer. Roald Dahl! The word duh comes to mind, I'm sure. Roald Dahl is a staple in the book-loving community. This is the man who wrote The Twits, Matilda, James and the Giant Peach and one of my personal favourites: Charlie and the Chocolate Factory.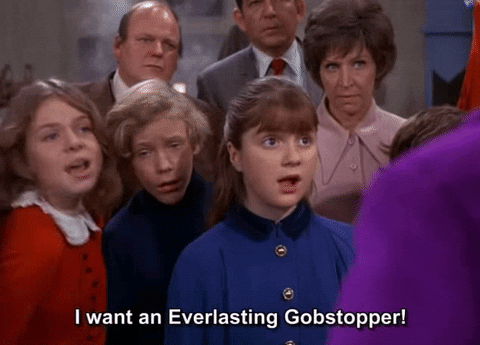 So many of us grew up with these incredible books and it's only fair that we pass on these unforgettable stories to the next generation. Get on it.
---
Matt Stanton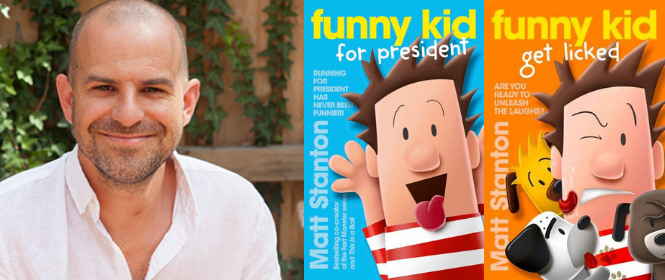 Now here is a series that is near and dear to my heart! It's a new series too, so if you haven't heard of it, you'll thank me for introducing you to the 'Funny Kid' Max.
Matt Stanton is an Australian author/illustrator who has written a lot of great kids books in his time. He co-writes books like Did You Take the B from My _ook? with his wife Beck Stanton and he also co-writes hilarious (and disgusting) books like Burpzilla with Tim Miller.
Matt also has his own stand-alone series called Funny Kid and it has stolen into the hearts of many children (and adults) around the country. The first book in the series, called Funny Kid for President, sees our main character Max (the 'funny kid' in class) running for the role of class president.
Poop scandals, stalker ducks, psycho sport teachers… this book has it all! Now we are up to book four in the series, so there's plenty for the kiddies to read. You've got Funny Kid Stand Up, Funny Kid Prank Wars and now Funny Kid Get Licked.
Plus, Matt Stanton knows a thing or two about how to launch a book properly…
---
David Walliams
Not only is David Walliams a bestselling kids' book author, he's also an actor, comedian, talent show judge and presenter. He is probably best known for his BBC One sketch show Little Britain, but he's also been on Doctor Who, Britain's Got Talent, The Nightly Show… you get the point. He's a pretty big deal and has even been awarded an OBE (a Queen's honour) for services to charity and the arts.
Now let's move onto the thing we're all here to talk about: his books! I can't even begin to fathom how many amazing books he's written. Billionaire Boy, The Ice Monster (his latest),The World's Worst Children, Gangsta Granny (I always chuckle when I hear that title, heh heh heh), The Boy in the Dress, Bad Dad… the list literally goes on and on.
Look. Just trust me. If your kids love the Treehouse series, they're going to love David Walliams! These books are not just for children, either. They're the kind of book that get adults chuckling along with the kids.  Billionaire Boy is a firm favourite throughout the world and has been turned into a musical! 'Nuff said.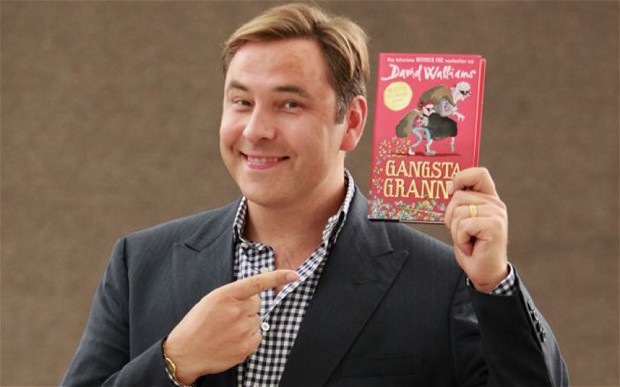 ---
R.A. Spratt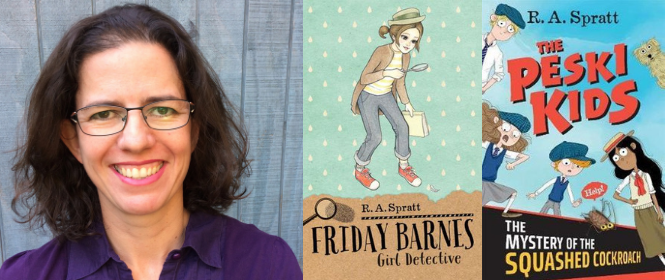 I personally love, love, love R.A Spratt! Detective work, anyone? Who doesn't love a good detective story?! R.A. Spratt has written many best-selling series, including the Nanny Piggins series and the Friday Barnes series.
R.A. describes her protagonist Friday Barnes as Sherlock Holmes… if he was an eleven-year-old girl. She's as smart as they come and intent on solving mysteries!
Then there's the Nanny Piggins series, which follows the story of the three Green children who are cared for by a nanny pig. A fabulously sassy and impeccably dressed pig, thank you very much.
Let's not forget that time R.A. Spratt and Nanny Piggins both came by for a chat with Booktopia's John Purcell…
R.A.'s latest series is The Peski Kids series, which follows three squabbling siblings – Joe, Fin and April – on their adventures. Then add their beautiful yet sociopathic neighbour Loretta, and Pumpkin – the world's worst trained dog – to the mix and you've got some fun! Say hello to The Peski Kids: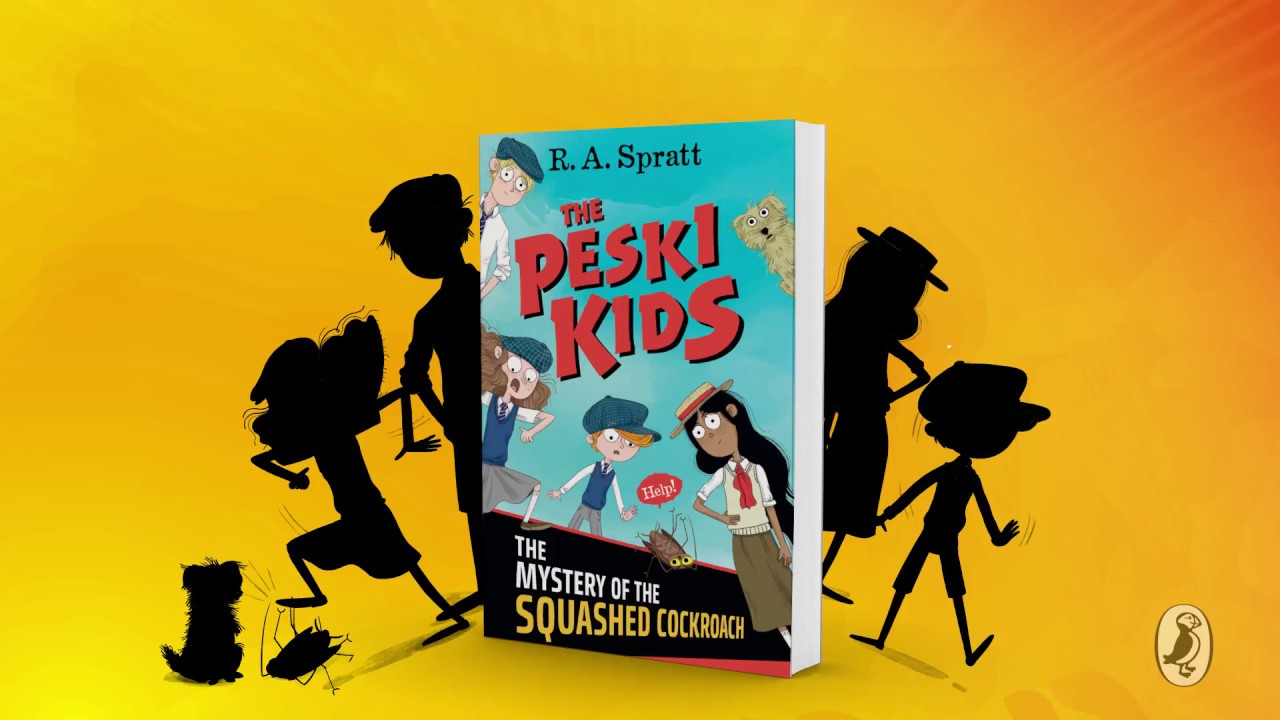 ---
Jeff Kinney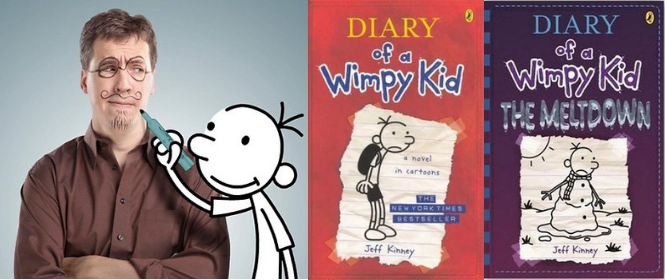 Phenomenal. Bestselling. Hilarious. Just a few words that come to mind when anyone mentions The Diary of a Wimpy Kid series by Jeff Kinney. In 2009, Jeff was named one of Time Magazine's 100 Most Influential People in the World, which comes as no surprise considering the success of his books.
Being a kid can really stink, right? Well this is the theme of author Jeff Kinney's fantastic series starring protagonist Greg Heffley. Greg is… well, a wimpy kid. Poor Greg. He shares the hallways with kids who are taller, meaner and already shaving. But Greg has his best friend and sidekick, Rowley, so things could be worse!
The sentiments in this series are so relatable: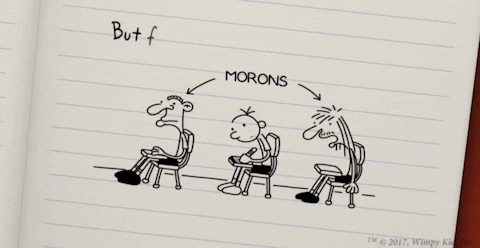 If you want to know a bit more about Greg and Jeff, check out this video from that time when Greg (yes, the cartoon) interviewed his own inventor Jeff Kinney at Booktopia HQ:
---
Aaron Blabey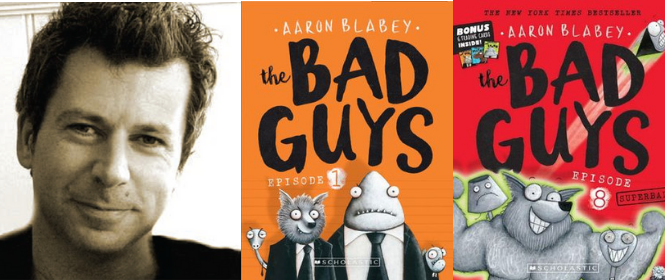 Okay, the Bad Guys are where it's at, I'm telling you. Here's another win for the Australian team: Aaron Blabey!
This Aussie author and illustrator is conquering the world with his books. The Bad Guys series is currently being adapted into a Hollywood movie (guess where I'll be on opening day?) and that's not to mention all of his other bestselling books including Pig the Pug, Thelma the Unicorn and Piranhas Don't Eat Bananas.
His books have been called "excruciatingly funny," "clever and witty," and a "sheer joy."
Here at Booktopia, we're lucky that Aaron visits regularly to sign copies his books!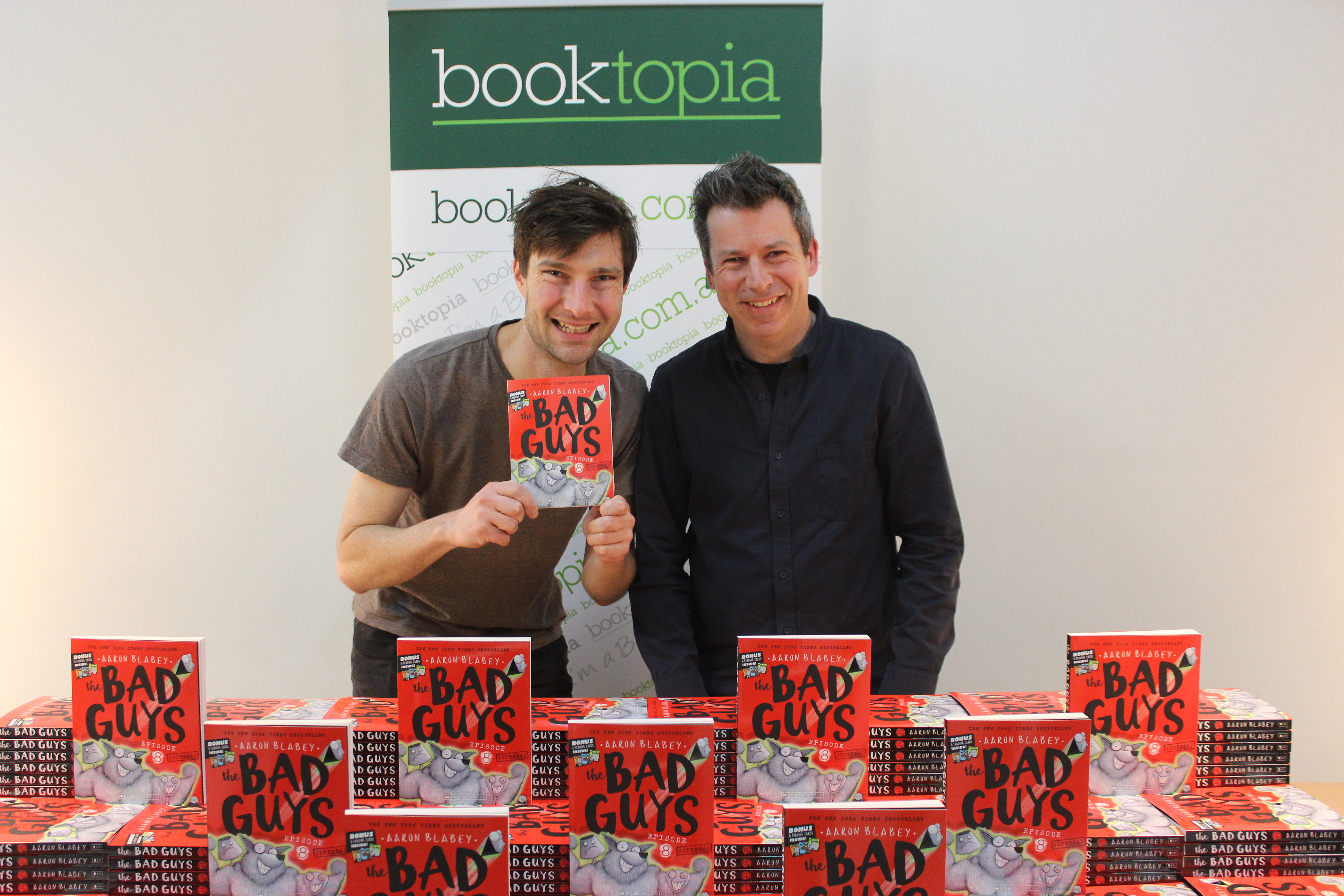 But lets talk about The Bad Guys, because this series is a great recommendation for kids who love the Treehouse books.
We have Mr Wolf, Mr Snake, Mr Piranha and Mr Shark aka 'the Bad Guys'. All they want is to be good. Each book you'll find the foursome getting up to the craziest plans, like trying to break 200 dogs out of the Maximum Security City Dog Pound or saving the world (they just need to borrow someone's rocket).
Fun is ahead for any of you who take my advice and grab yourself a copy of The Bad Guys.
---
Zoë Norton Lodge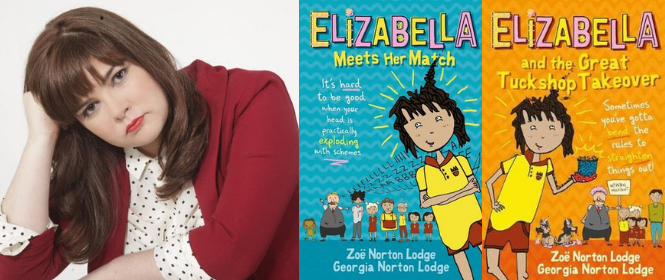 What I love about Zoë Norton Lodge is that she's not afraid to have a bit of fun! Writer, actress and television presenter (you might know her from her work on ABC TV's The Checkout or the live storytelling podcast Story Club), Zoë's debut children's series – The Elizabella series – is one to watch out for.
Elizabella is perfect for middle-graders who enjoy a bit of a laugh and a prank (or two). The story follows ten and a quarter year old Elizabella: Poet, Fixer of Fairytales and an unbelievable prankster! She is the prankster pride-and-joy of Bilby Creek Primary… that is, until a new prankster shows up to claim the spotlight!
Zoë Norton Lodge's humour leaps off every page and will have the kids (and adults) chuckling in no time.
---
Lemony Snicket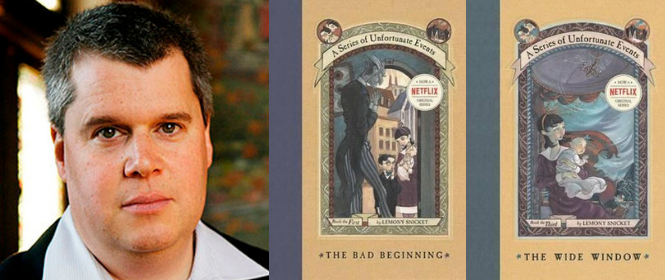 While a tad dark at times, Lemony Snicket's A Series of Unfortunate Events is one of the most popular kids book series in the world, made even more popular since the release of the Netflix show.
What's so great about this series is the adventure, the craftiness and, in particular, the wit.
Our main characters are three orphaned children called Violet, Klaus, and Sunny Baudelaire – all very intelligent, charming and resourceful (something I've always loved about these kids is that they are so smart and can get themselves out of any sticky situation). Despite all this, they are exceptionally unlucky.
The series is narrated by the 'author' Lemony Snicket (the pen name of American novelist Daniel Handler). He often interacts with the reader throughout his books and here is a great little sample of it:
Dear Reader,

If you have not read anything about the Baudelaire orphans, then before you read even one more sentence, you should know this: Violet, Klaus, and Sunny are kindhearted and quick-witted, but their lives, I am sorry to say, are filled with bad luck and misery. All of the stories about these three children are unhappy and wretched, and this one may be the worst of them all. If you haven′t got the stomach for a story that includes a hurricane, a signalling device, hungry leeches, cold cucumber soup, a horrible villain, and a doll named Pretty Penny, then this book will probably fill you with despair. I will continue to record these tragic tales, for that is what I do. You, however, should decide for yourself whether you can possibly endure this miserable story.

With all due respect,
Lemony Snicket
It can be a little heartbreaking at times but the bond between these three siblings (and their never-ending resourcefulness) is what kept me coming back time and time again. 10/10 would recommend.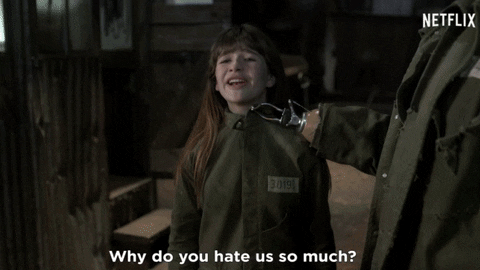 So there you have it! These are just a few books you might consider checking out if your kids love The Treehouse series. I think it's safe to say that there's a lot of fun ahead!
---
CHILDREN'S BESTSELLERS OF THE WEEK

---
The 104-Storey Treehouse
Join Andy and Terry in their wonderfully wild and wacky 104-storey treehouse.
You can throw some refrigerators, make some money with the money-making machine (or honey if you'd prefer-it makes that too), climb the never-ending staircase, have a bunfight, deposit some burps in the burp bank, get totally tangled up in the tangled-up level, or just take some time out and relax in the peaceful sunny meadow full of buttercups, butterflies and bluebirds.
About the Contributor
Bronwyn Eley is new to the book industry, having previously served in the Royal Australian Air Force & even spent some time as a barista until entering the exciting world of Booktopia. Books are her true passion. Bronwyn writes in her spare time, often has her face buried in a book and enjoys keeping fit (which she undoes by eating loads of chocolate) with Martial Arts and personal training. She can't answer what her favourite book is but she has a soft spot for Peter Pan (J.M Barrie), Outlander (Diana Gabaldon), Stardust (Neil Gaiman), The Illuminae Files (Jay Kristoff and Amie Kaufmand) and Six of Crows (Leigh Bardugo). Fantasy, sci-fi and YA make up the majority of her bookshelves.