With 2019 off to a bang I thought I would highlight some new and upcoming books that you have to read in 2019!
First up we have The Infinite Game by Simon Sinek, and if you have not read any of his books then you are missing out.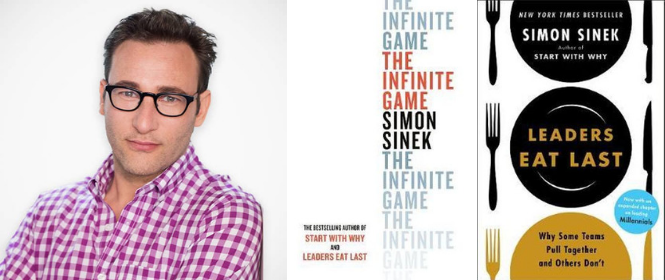 Simon Sinek is one of the most interesting business writers around. His books Start with Why, Find Your Why  and Leaders Eat Last are bestsellers and The Infinite Game will no doubt join them on the bestseller lists.
This book asks the question: are you playing the finite game or infinite game? Simon teaches you how to apply game theory to your business strategy to achieve lasting business success.
But there are so many other highly anticipated business books coming out in 2019. Check out the list below to help you find all the books you'll need to make sure your business thrives in 2019 …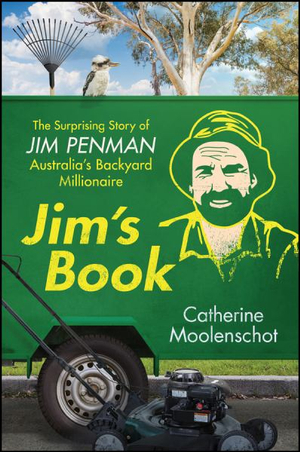 Jim's Book
by Catherine Moolenschot
This is the authorised biography of Jim Penman, the founder of Jim's Mowing, now the Jim's Group. The Jim's brand is known by most Australians, yet the founder is hardly known. In 1982 Jim Penman turned a one-man mowing business into an empire of 3786 franchisees across 50 divisions from antennas to window tinting. It includes interviews with 40 people close to Jim and outlines the story behind the creation of one of Australia's most famous brands and business models and the man who created it all.
---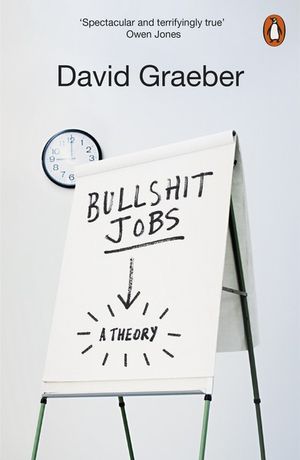 Bullshit Jobs
by David Graeber

Back in 1930, the economist John Maynard Keynes prophesied that by the century's end, technology would see us all working fifteen-hour weeks. But instead, something curious happened. Today, average working hours have not decreased, but increased. And now, across the developed world, three-quarters of all jobs are in services or admin, jobs that don't seem to add anything to society- bullshit jobs.
In Bullshit Jobs, David Graeber explores how this phenomenon – one more associated with the 20th-century Soviet Union, but which capitalism was supposed to eliminate – has happened. In doing so, he looks at how we value work, and how, rather than being productive, work has become an end in itself; the way such work maintains the current broken system of finance capital; and, finally, how we can get out of it.
---
Leading Lines
by Lucinda Holdforth

For those who aim to be leaders, mastering the power of speechmaking -the art and craft of persuasion – is more important than ever. If you want to be heard, it's not enough to have something to say: you must know how to say it.
In government, business or civil society, a leader's speech sets the tone: the wrong words can destroy a company, damage a reputation, or even start a war. But the right speech can build prosperity, drive peaceful solutions and bring people together.
This book meets the difficulties of modern speechmaking head-on, taking us through the process of formulating ideas, finding the best ways to express them, and delivering an accomplished address.
Using examples from history, literature and her 25- year career as a speechwriter, Lucinda Holdforth writes a compelling analysis of celebratory, rallying and explanatory speeches. She reminds us that democracies rise and fall on the quality of the debates we conduct and the subsequent decisions we make.
This is not only a practical manual for crafting a powerful speech, it's a cracking read.
---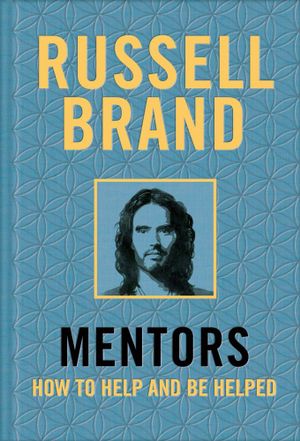 Mentors
by Russell Brand
Mentors – the follow up to Sunday Times number one bestseller, Recovery – describes the benefits of seeking and offering help.
"I have mentors in every area of my life, as a comic, a dad, a recovering drug addict, a spiritual being and as a man who believes that we, as individuals and the great globe itself, are works in progress and that through a chain of mentorship we can improve individually and globally, together… One of the unexpected advantages my drug addiction granted is that the process of recovery that I practise includes a mentorship tradition.
I will encourage you to find mentors of your own and explain how you may better use the ones you already have. Furthermore, I will tell you about my experiences mentoring others and how invaluable that has been on my ongoing journey to self-acceptance and how it has helped me to transform from a bewildered and volatile vagabond to a (mostly) present and (usually) focussed husband and father." –  Russell Brand.
---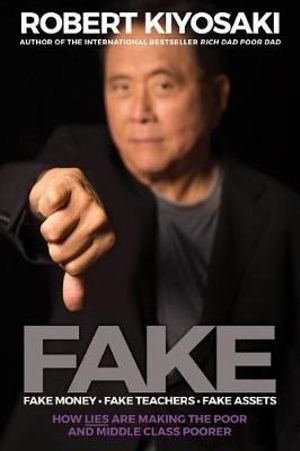 FAKE: Fake Money, Fake Teachers, Fake Assets
by Robert T. Kiyosaki
Robert Kiyosaki – author of the #1 Personal Finance book of all time – has built a legacy around simplifying complex and often-confusing subjects like money and investing. He continues to challenge conventional wisdom and asks the questions that will help readers sift through today's information overload to uncover ways to assess what's real… and what isn't. And use truth and facts as a foundation for taking control of their financial lives. In this new book-that will be released, by chapter, online to invite reader feedback and questions that will be included in the print and e-book editions-Robert fights what's `fake' and helps readers differentiate between what's real…and what isn't.
Robert pulls no punches in his assessment of what is passed off as `fact' or conventional wisdom and believes that a strong foundation-for anything we want to build-needs to start with solid, true information.
---
BESTSELLERS OF THE WEEK
About the Contributor
Tracey's love of books started at a young age and has just increased over time and working in the industry. My absolute favourite thing to do is curl up with a cat, a cup of tea and most importantly a good book! I have too many favourite books to pick just one but love reading science fiction, fantasy, young adult, popular science and anything about animals/nature.