To those who know me, it's no secret that I am a tad obsessed with all things fantasy. Books, movies, TV shows… you name it, I'll be up for it! I love both books and movies/TV shows equally but what's so fantastic about books is that they are incredible inspiration for the best fantasy TV adaptations!
I am usually the first in line to see an adaptation of a favourite fantasy book (always with a little apprehension, of course!) and I am glad to report that more often than not I am swept away by these incredible adaptations. Since this list could get a little long, I've decided to do two posts: one for TV series and one for movies.
Here I will focus on some of my favourite book to TV series adaptations, which I hope will serve as some inspiration for you should you be looking for something new to watch (or read)! Without further ado, here they are:
---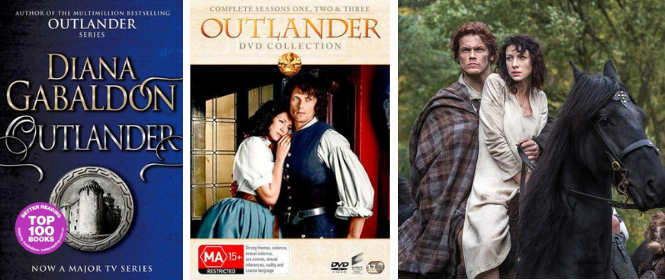 Outlander
by Diana Gabaldon
I remember when I first became aware of Outlander. I was actually in JB HI-FI browsing the DVD section and saw season one of the show on display. I read the back and thought it was right up my alley. The second I realised it was a book series by Diana Gabaldon, I made the decision to read the book before I started the series.
I'm so glad I did that! Outlander (once also published as Cross Stitch) is a rich, thrilling and heart-wrenching story about a women called Claire who gets sucked back in time. Stay with me here. It's post-WWII and British nurse Claire goes to Scotland with her husband Frank for a second honeymoon. Then whoops, she gets sucked back in time to 1700s Scotland and lands herself right in the middle of a rebellion. The first book in the series deals with the Battle of Culloden, so Claire has come at a really, really bad time. Of course there's a lustful romance alongside the action, which is a huge draw for many of the fans.
The TV series is, in my opinion, a fantastic adaptation of this already amazing book! The actors cast are spot on, the music (composed by one of my favourite composers Bear McCreary) is epic and the cinematography is stunning.
Also, the costumes!!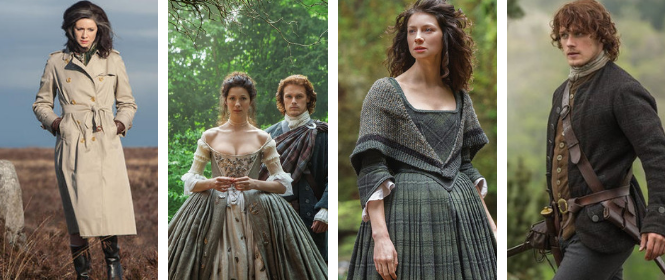 I highly recommend this series. Right now, season 4 is out and I eagerly await the new episodes as they come out. It's one season per book, so get reading and get watching!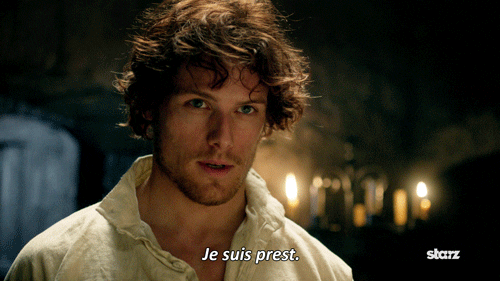 Check out Outlander (the book) here.
Check out Outlander (the DVD) here.
---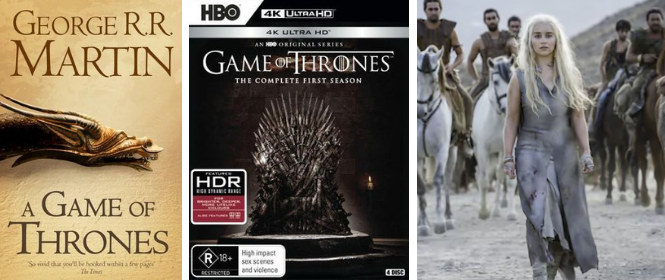 Game of Thrones
by George R.R. Martin
Alright, get ready for some blood, some gore and a few other things that are not suitable for PG-13 viewers. I'm not kidding, this TV show is rated R18+ and for good reason… more often than not I spend the episodes cringing, crying and baulking at the hectic things that are going on!
This is why I (and countless others) love Game of Thrones!
George R.R. Martin brought a whole new meaning to the phrase 'epic fantasy' when he released his A Game of Thrones series. This is the kind of story where you are warned to not get attached to any of the characters because they're likely to die a brutal and savage death at any moment. Seriously, I was actually warned.
That didn't deter me though! George R.R. Martin had international success for a reason – these books are epic. What's more is that the TV adaptation is just as epic.
There's blood, betrayal, war, sex, loyalty, rebellion, manipulation and… dragons!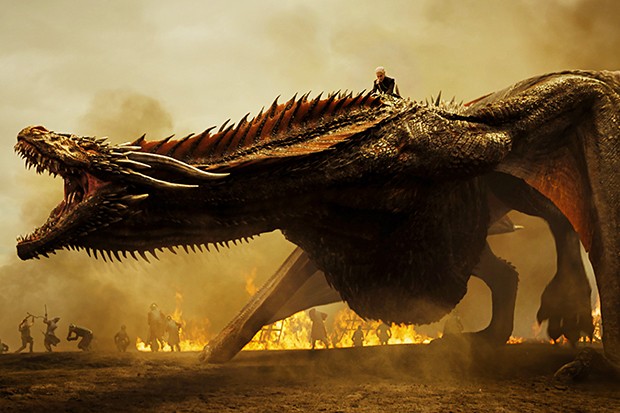 Need I say more? When Game of Thrones was adapted for TV, it gained a whole new fan base and rightly so. This series is powerful – the fight scenes are mesmerising, the acting moving and the soundtrack gets stuck in your head for days.
Plus, the story has some snazzy one-liners that seem to get stuck in everyone's heads…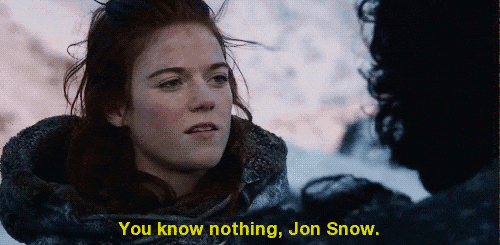 Check out the A Game of Thrones series here.
Check out Game of Thrones (the DVD) here.
---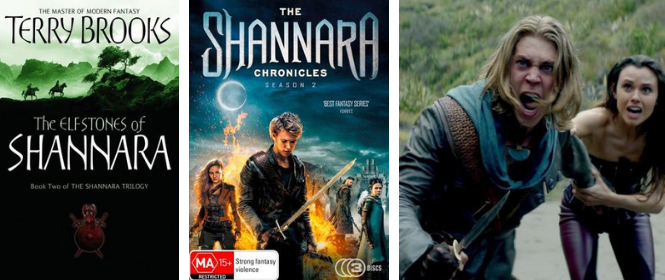 The Shannara Chronicles
by Terry Brooks
Let me just start by saying that Terry Brooks is a genius. I can't help but be completely infatuated with a man who created a story as incredible as The Shannara Chronicles.
Just a heads up: the order of this series can be a little confusing. The TV show doesn't start at the beginning of this series. The Shannara Chronicles TV show starts with book two of The Shannara Chronicles trilogy, a book called The Elfstones of Shannara.
Book one in this series – The Sword of Shannara – is set many years before this, about a man named Shea Ohmsford, who happens to be the father of our TV show's main character.
Okay, back to the show. The Shannara Chronicles is about three characters – Wil Ohmsford (son of the above mentioned Shea), Amberle (an elven princess) and Eretria (a rough, cocky human thief). These three unlikely friends forge an alliance when the fate of the four realms is threatened. The demons of their world have been banished to an underworld prison for many years but now they are getting loose and this young, attractive and kick-ass trio are going to save the world. No pressure.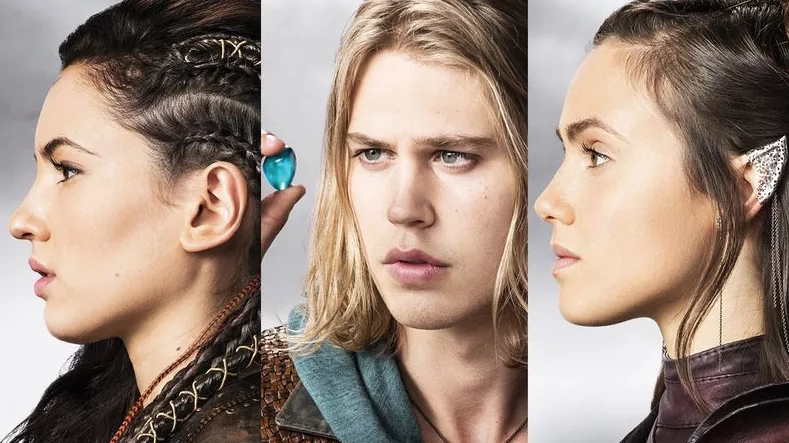 I love this show for many reasons. It's quippy, action-packed, has a great soundtrack and just has fun with this incredible series from Terry Brooks. Another thing I absolutely adore about this series is the setting. It's set on Earth but humans (as we are today) are long since dead (we destroyed ourselves, go figure) and the new world that has arisen from the ashes and wreckage of 'ancient humans' are the bloodlines of elves, gnomes, dwarves, trolls, demons, druids and humans.
That's what I like about our trio – we've got a fun mix. An elf, a human and a half elf/half human (poor Wil is an outcast for being a 'mongrel'). Maybe they don't all start out as the best of friends, but their unique friendship is one of the big draws for me: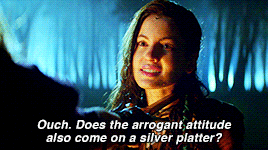 Burnnnnnnn.
Check out The Sword of Shannara here.
Check out The Elfstones of Shannara here.
Check out The Shannara Chronicles (the DVD) here.
---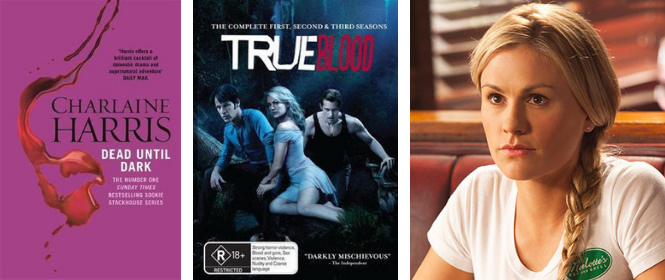 True Blood
by Charlaine Harris
Here's another one that will have you cringing every so often (and by that I mean every chapter/episode). But this is a good thing! I absolutely adore True Blood, a show which is adapted from the Sookie Stackhouse series by Charlaine Harris. Book one is called Dead Until Dark and focuses on a woman named Sookie Stackhouse, a telepathic cocktail waitress in a quiet rural town in Lousiana. Sookie has a new boyfriend… but he's not your average bloke.
Bill is tall, dark, handsome and… well, you guessed it: a vampire.
This show is sexy, it is dangerous and it is confronting at times! If you love vampires or anything supernatural, give True Blood a try because I would be very surprised if you don't like it. It's Buffy the Vampire Slayer meets Game of Thrones.
Of course there's a love triangle… square? I don't know. There's a lot of love to go around, let's just say that!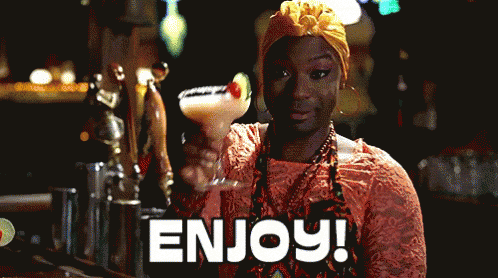 Check out Dead Until Dark here.
Check out True Blood (the DVD) here.
---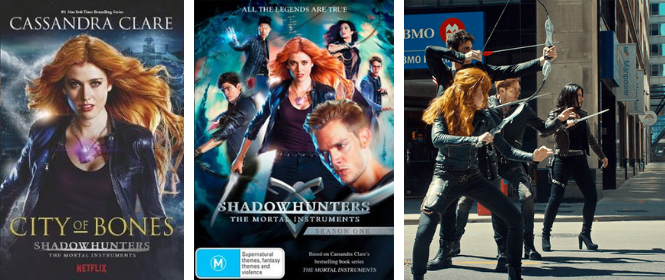 Shadowhunters
by Cassandra Clare
Time for a bit of fun. Time to enter a world pretty similar to our own, except fairies, demons, vampires, werewolves… all of that exists. What also exists are Shadowhunters – an elite team of warriors who fight the supernatural evils of the world. Little old Clary doesn't know that her heritage is tied up with these demon hunters, but she's about to find out!
This is another one of those book franchises that has multiple series within the overall plot. The Shadowhunter Chronicles is the one you want if you're looking to also watch the TV show spin-off Shadowhunters. Author Cassandra Clare has created a fun, adventure-filled and often heart-breaking world in which you can easily lose yourself.
I admit I discovered (and watched) the show first but the show was enough to convince me to read the series as well! There's plenty of it to go around too – with three series, short-stories, graphic novels and a film… alongside the above mentioned TV series.
If you're a fan of epic fight scenes, then Shadowhunters is for you. If you're a fan of unforgettable love stories, it is also for you. If you're a fan of beautiful friendships, this is your next port of call.
I'm really enjoying this show and will continue to follow it as it progresses. I must say I agree with the below sentiment:
Check out Shadowhunters (the DVD) here.
Check out The Shadowhunters Chronicles (the series) here.
---

A Discovery of Witches
by Deborah Harkness
Okay, I am fresh, fresh, fresh to this series and I'm kind of annoyed it took me so long to find out about it. But I'm here now, so I guess there's nothing to complain about! The series I'm talking about is The All Souls Trilogy by Deborah Harkness; which you can now find as a TV series called A Discovery of Witches (named after the first book in the trilogy).
What I'm really enjoying about this series is the fact that it breaks rules. For starters, these vampires don't sparkle in the sun, they don't burst into flames… in fact they look like your average human in the sun. This makes them more terrifying, no? There's no escaping them! Mwahahahaha.
Also the rules within the world are broken right from the get-go. Our two main characters are Diana and Matthew. Now I love Diana! She is a brilliant historian and it's so fantastic to see a lead female character who is smart, loyal, driven and mature. Don't get me wrong, I love a good teenage vampire story as much as the next girl but it's so nice to see a mature woman with a formidable career taking the charge in this story. Her career isn't the only thing she's got going for her: Diana is also a witch. But she's denied her powers her whole life… until now.
Diana unexpectedly calls up an ancient, bewitched manuscript from a library one day and all manners of supernatural creatures have been looking for that thing for a long time. So once they get wind of her discovery, they come calling.
Enter Matthew Clairmont – a geneticist (interesting) and vampire who is obsessed with saving his species. Vampires are dying out and this lil old book that Diana has just found could hold the answers he is looking for. So begins a strange alliance and… a forbidden romance. Witch/vampire relationships are a big no-no in this world… but to hell with tradition! They are determined to be together no matter the consequences… and there will be consequences.
Consider me officially wooed:
Check out A Discovery of Witches (the DVD) here.
Check out The All Souls Trilogy here.
---
About the Contributor
Before entering the exciting world of books, Bronwyn served in the Royal Australian Air Force, travelled extensively and worked (still does!) as a barista on the weekends. Books are her true passion. Bronwyn's debut fantasy novel Relic is coming out in 2019 with indie publishing house Talem Press. They are to publish her entire trilogy called The Relic Trilogy. In her spare time, Bronwyn writes, reads and enjoys keeping fit (which she undoes by eating loads of chocolate) with Martial Arts and personal training. She can't answer what her favourite book is but she has a soft spot for Peter Pan (J.M Barrie), Outlander (Diana Gabaldon), Stardust (Neil Gaiman), The Illuminae Files (Jay Kristoff and Amie Kaufman) and Six of Crows (Leigh Bardugo). Fantasy, sci-fi and YA make up the majority of her bookshelves.