We all know not to judge a book by it's cover and yet … sometimes the covers are just really, really beautiful! In fact, there have been some absolutely stunning Australian books released this year – books so beautiful you can't help falling in love with them at first sight.
Below is a list of some of my favourite Australian Book covers of 2018. These are the covers that I found so eye-catching, creative and gorgeous than I simply had to add them to my Wish List immediately…
---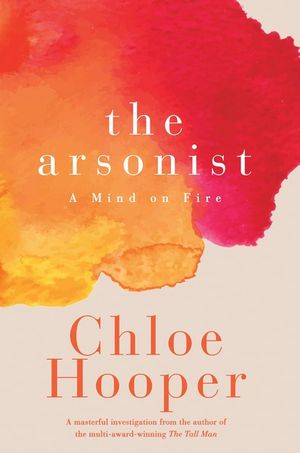 The Arsonist
by Chloe Hooper
There is something so hypnotic about this cover. The gorgeous red, orange and yellow watercolor paint splotches bleed together in a way that seems as though it's slowly spreading across the page … perfectly evoking the idea of fire without actually using flames! I absolutely adore this cover and as soon as I saw it I knew I had to read this book!
From the publishers blurb:
On the scorching February day in 2009 that became known as Black Saturday, a man lit two fires in Victoria's Latrobe Valley, then sat on the roof of his house to watch the inferno. In the Valley, where the rates of crime were the highest in the state, more than thirty people were known to police as firebugs. But the detectives soon found themselves on the trail of a man they didn't know.
The Arsonist takes readers on the hunt for this man, and inside the strange puzzle of his mind. It is also the story of fire in this country, and of a community that owed its existence to that very element… READ MORE.
---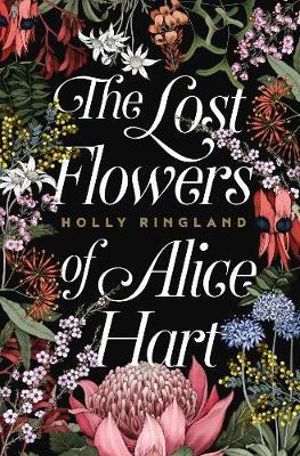 The Lost Flowers of Alice Hart
Holly Ringland
I have a floral dress with a print that bares an uncanny resemblance to the beautiful cover of The Lost Flowers of Alice Hart. What better way to show your love of a book cover than to literally WEAR it!
From the publishers blurb:
After her family suffers a tragedy, nine-year-old Alice Hart is forced to leave her idyllic seaside home. She is taken in by her grandmother, June, a flower farmer who raises Alice on the language of Australian native flowers, a way to say the things that are too hard to speak.
Under the watchful eye of June and the women who run the farm, Alice settles, but grows up increasingly frustrated by how little she knows of her family's story. In her early twenties… READ MORE.
---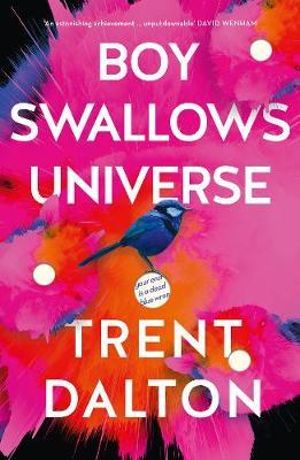 Boy Swallows Universe
by Trent Dalton
Surely the jaw-dropping beauty of this cover speaks for itself?! I don't know whether it's the combination of loud, eye-catching colours juxtaposed against the stark white text, or the striking image if the blue wren … whatever strange sorcery may have gone into designing this cover totally worked like a charm!
I think it would be impossible for people to walk past this book in a bookstore, the cover is so immediately attention-grabbing. And that is a very good thing because nobody should ever walk past this wonderful book!
From the Publisher's blurb:
Brisbane, 1983: A lost father, a mute brother, a mum in jail, a heroin dealer for a stepfather and a notorious crim for a babysitter. It's not as if Eli's life isn't complicated enough already. He's just trying to follow his heart, learning what it takes to be a good man, but life just keeps throwing obstacles in the way – not least of which is Tytus Broz, legendary Brisbane drug dealer.
But Eli's life is about to get a whole lot more serious. He's about to fall in love. And, oh yeah, he has to break into Boggo Road Gaol on Christmas Day, to save his mum… READ MORE
---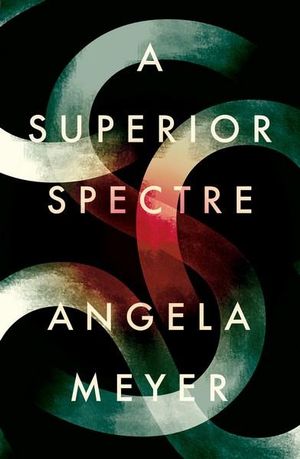 A Superior Spectre
by Angela Meyer
Here we have another example of how effective white text can be when placed against deep, eye-catching colours. The cover of A Superior Spectre is strangely mesmerizing and oddly disturbing … just like the book! There is something dark and mysterious in this cover design, with the curving lines reminiscent of entwined serpents or perhaps some kind of ancient tribal emblem. This is a cover that calls to readers, almost daring them to open to book… if they are brave enough!
From the publisher's blurb:
Jeff is dying. Haunted by memories and grappling with the shame of his desires, he runs away to remote Scotland with a piece of experimental tech that allows him to enter the mind of someone in the past. Instructed to only use it three times, Jeff – self-indulgent, isolated and deteriorating – ignores this advice.
In the late 1860s, Leonora lives a contented life in the Scottish Highlands, surrounded by nature, her hands and mind kept busy. Contemplating her future and the social conventions that bind her, a secret romantic friendship with the local laird is interrupted when her father sends her to stay with her aunt in Edinburgh – an intimidating, sooty city; the place where… READ MORE.
---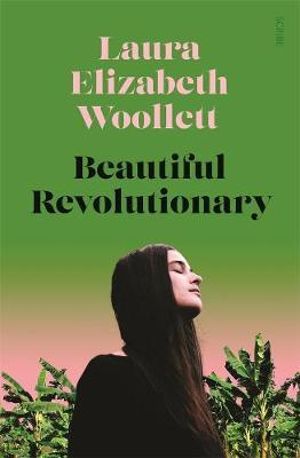 Beautiful Revolutionary
by Laura Elizabeth Woolett
I love the retro 1970s inspired cover design of this book. To be honest, I would read any book that is in any way connected to the Jonestown Massacre because I am a dyed-in-the-wool murderino, totally fascinated by cults. However, when I clapped eyes on this totally groovy cover that is virtually dripping with nostalgic style I knew I had to read it asap!
From the publisher's blurb:
The thrilling new novel, inspired by Jim Jones's Peoples Temple, from the author of The Love of a Bad Man.
It's the summer of 1968, and Evelyn Lynden is a woman at war with herself. Minister's daughter. Atheist. Independent woman. Frustrated wife. Bitch with a bleeding heart.
Following her conscientious-objector husband Lenny to the rural Eden of Evergreen Valley, California, Evelyn wants to be happy with… READ MORE
---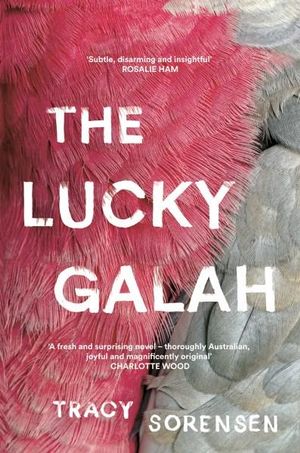 The Lucky Galah
by Tracy Sorensen
I get such a kick out of this cover! I love how detailed and crisp the image is, it's so vivid I feel as though I could reach out and touch the feathers! I also love how the feathers are creeping over the edge of the text, what a nice touch! Once again, look how great the bold white text looks against the colourful background. Love!
From the publisher's blurb:
It's 1969 and a remote coastal town in Western Australia is poised to play a pivotal part in the moon landing. Perched on the red dunes of its outskirts looms the great Dish: a relay for messages between Apollo 11 and Houston, Texas. Crouched around a single grainy set, radar technician… READ MORE
---

The Girl on the Page
by John Purcell
Many of us at Booktopia were lucky enough to see some of the early designs for the cover of The Girl on the Page (one of the perks you get when your boss is the author!) and the first time I saw this version of the cover it was hard not to burst into a round of applause!
This cover is such a perfect representation of the story. Looking at this crumpled manuscript page covered in hurried red pen corrections and haphazard wine stains really gives you the feeling that you're about to pick up a book all about the messy, painful and chaotic business of writing books – which is precisely what readers will find within the pages!
From the publisher's blurb:
Two women, two great betrayals, one path to redemption. A punchy, powerful and page-turning novel about the redemptive power of great literature, from industry insider, John Purcell.
Amy Winston is a hard-drinking, bed-hopping, hot-shot young book editor on a downward spiral. Having made her name and fortune by turning an average thriller writer into a Lee Child, Amy is given the unenviable task of… READ MORE
---
Okay so obviously I have a thing for white text on colorful backgrounds!
In this case, I love how Jane Harper's name pops out against the golden desert sand. And the gorgeous dark aqua, green and gold colours of the sky are so stunning. This cover perfectly evokes the Australian outback while also giving the land a kind of alien beauty – which is exactly what Jane Harper does with her writing. If it weren't for the broken down barbed wire fencing at the forefront, you could almost imagine that you were looking at the vast landscape of a far distant planet!
From the publisher's blurb:
Three brothers, one death, a fenceline stretching to the horizon.
Two brothers meet at the border of their vast cattle properties under the unrelenting sun of outback Queensland.
They are at the stockman's grave, a landmark so old, no one can remember who is buried there. But today, the scant shadow it casts was the last hope for their middle brother, Cameron.
The Bright family's quiet existence is … READ MORE
---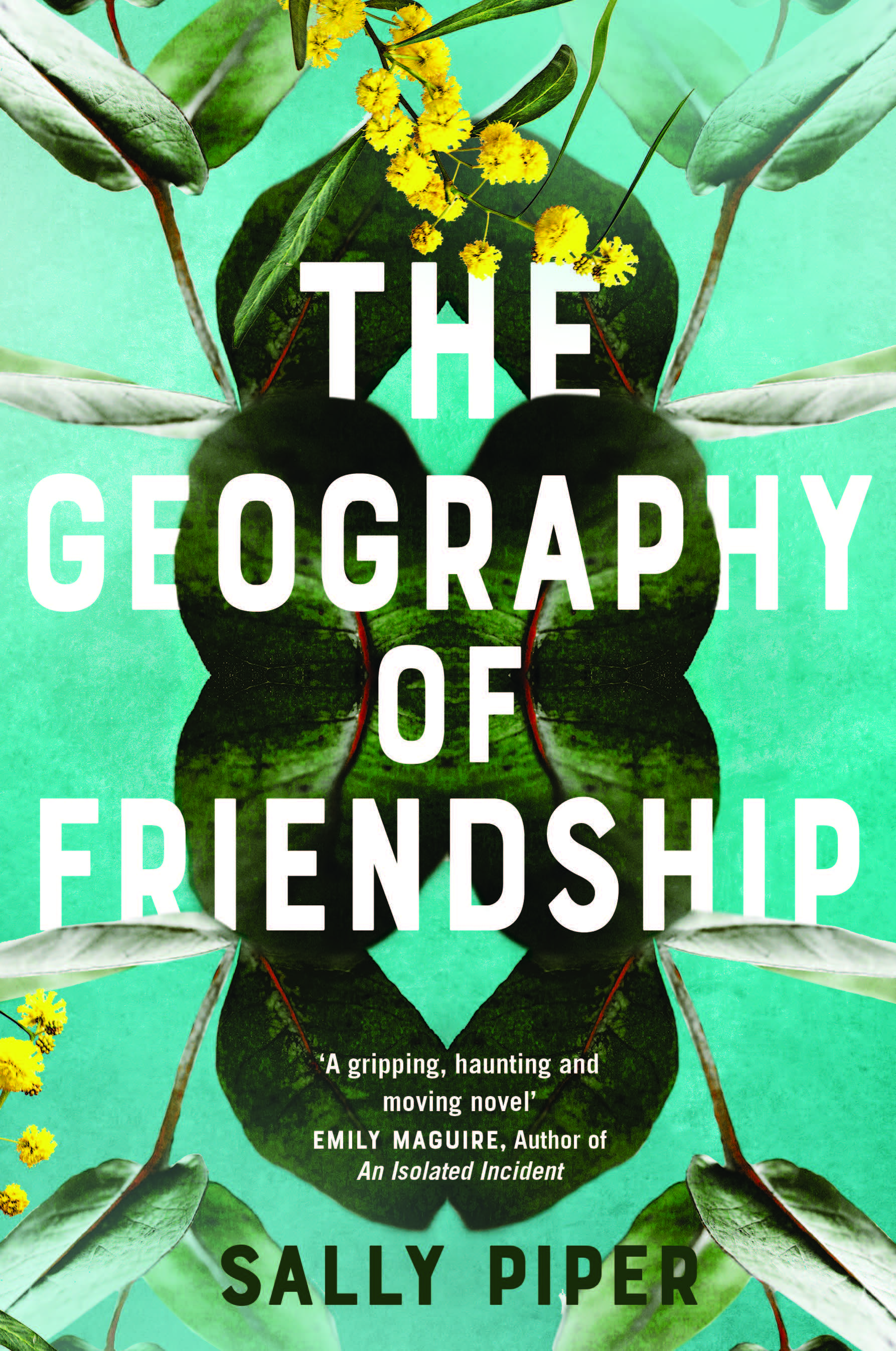 The Geography of Friendship
Sally Piper
White text. Colourful background. I really can't get enough of this winning combination! I love how the pale green background pops against the bring splash of yellow. The gum leaves and wattle are both very traditional Australian imagery, but the brights colours make it fresh and different.
From the publisher's blurb:
We can't ever go back, but some journeys require walking the same path again.
When three young women set off on a hike through the wilderness they are anticipating the adventure of a lifetime. Over the next five days, as they face up to the challenging terrain, it soon becomes clear they are not alone and the freedom they feel quickly turns to fear. Only when it is too late for them to turn back do they fully appreciate the danger they are in. As their friendship is tested … READ MORE
---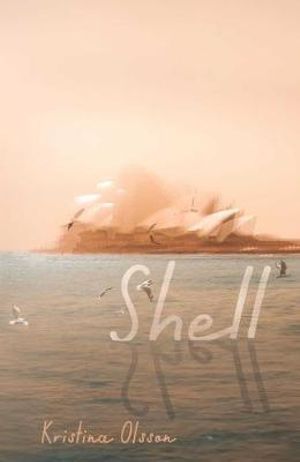 Shell
by Kristina Olsson
If you think this cover looks beautiful online, wait till you see it in real life!
The internet simply can't do justice to the sheer beauty of Shell. You need to hold it in your hands to truly appreciate the soft shimmering glow of this cover. First of all, what you may not be able to tell online is that this is a hardcover book. The dust jacket is made of the most beautiful opalescent paper. It shines like a pearl, making it seem as though sunlight is gently playing over the surface of the water and glinting off the roof of the opera house. It is absolutely breath-taking!
From the publisher's blurb:
In 1965, as Danish architect Jørn Utzon's striking vision for the Sydney Opera House transforms the skyline and unleashes a storm of controversy, the shadow of the Vietnam War and a deadly lottery threaten to tear the country apart.
Journalist Pearl Keogh, exiled to the women's pages after being photographed at… READ MORE
---
BESTSELLERS OF THE WEEK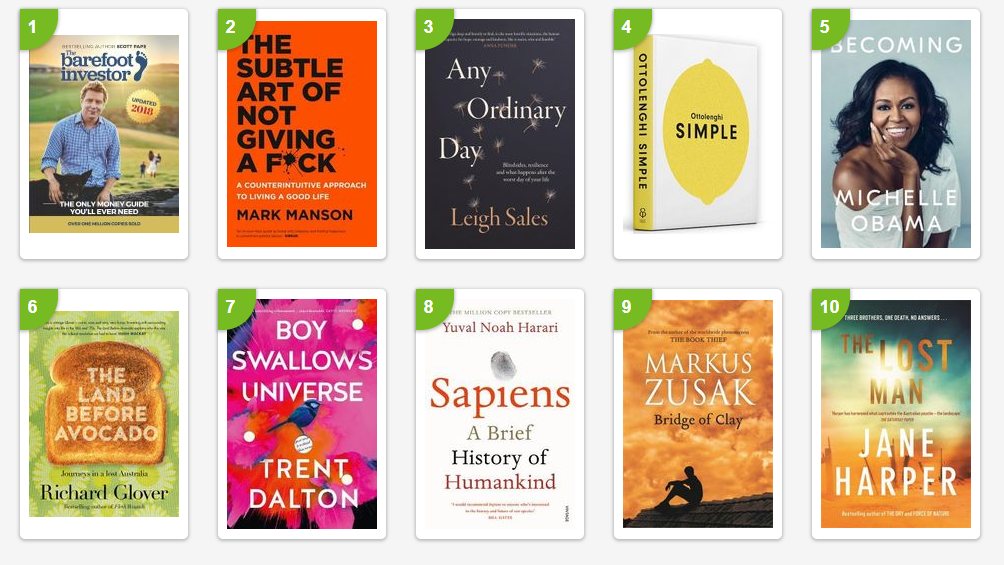 About the Contributor
Sarah McDuling is Booktopia's Category Manager for Children's and Young Adult Books. She has been in the bookselling game for almost a decade and a dedicated booklover since birth (potentially longer). At her happiest when reading a book, Sarah also enjoys talking/writing/tweeting about books. In her spare time, she often likes to buy a lot of books and take photographs of books. You can follow her on Twitter and Instragram @sarahmcduling
Follow Sarah: Twitter