Results are in! We have looked at all the numbers and tallied all the sales. We have read all the customer reviews and done many complex and highly sophisticated calculations in order to identify the absolute best of the best in each of our top selling DVDs categories.
Things got heated. It was Booktopian against Booktopian as we passionately argued in support of our favourite films and TV shows. But now the arguments have been settled. This is it, people – the decisions are final.
Behold! The Best DVDs of 2018…
---
FILM WINNER
---
The only thing crazier than love is family
Native New Yorker Rachel Chu (Constance Wu – Fresh Off the Boat) accompanies her long-time boyfriend, Nick Young (Henry Golding – A Simple Favor), to his best friend's wedding in Singapore. Excited about visiting Asia for the first time but nervous about meeting Nick's family, Rachel is unprepared to learn that Nick has neglected to mention a few key details about his life.
It turns out that he is not only the scion of one of the country's wealthiest families but also one of its most sought-after bachelors. Being on Nick's arm puts a target on Rachel's back, with jealous socialites and, worse, Nick's own disapproving mother (Michelle Yeoh – Star Trek: Discovery) taking aim. And it soon becomes clear that while money can't buy love, it can definitely complicate things.
FILM SHORTLIST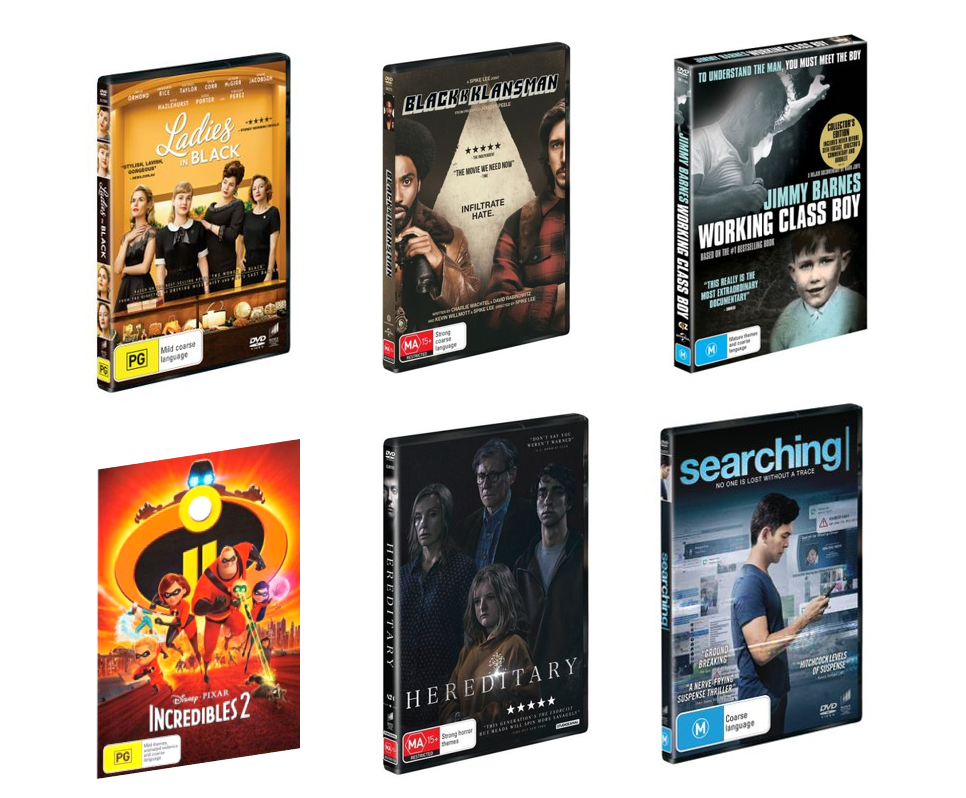 Click here for more information about our Film Shortlist
---
TV SHOW WINNER

---
The Handmaid's Tale
Season 2
The Emmy and Golden Globe award-winning drama series returns with a second season shaped by Offred's (Elisabeth Moss – The West Wing, Mad Men) pregnancy and her ongoing fight to free her future child from the dystopian horrors of Gilead. "Gilead is within you" is a favorite saying of Aunt Lydia (Ann Dowd – Philadelphia).
In Season Two, Offred and all our characters will fight against – or succumb to – this dark truth.
TV SHOW SHORTLIST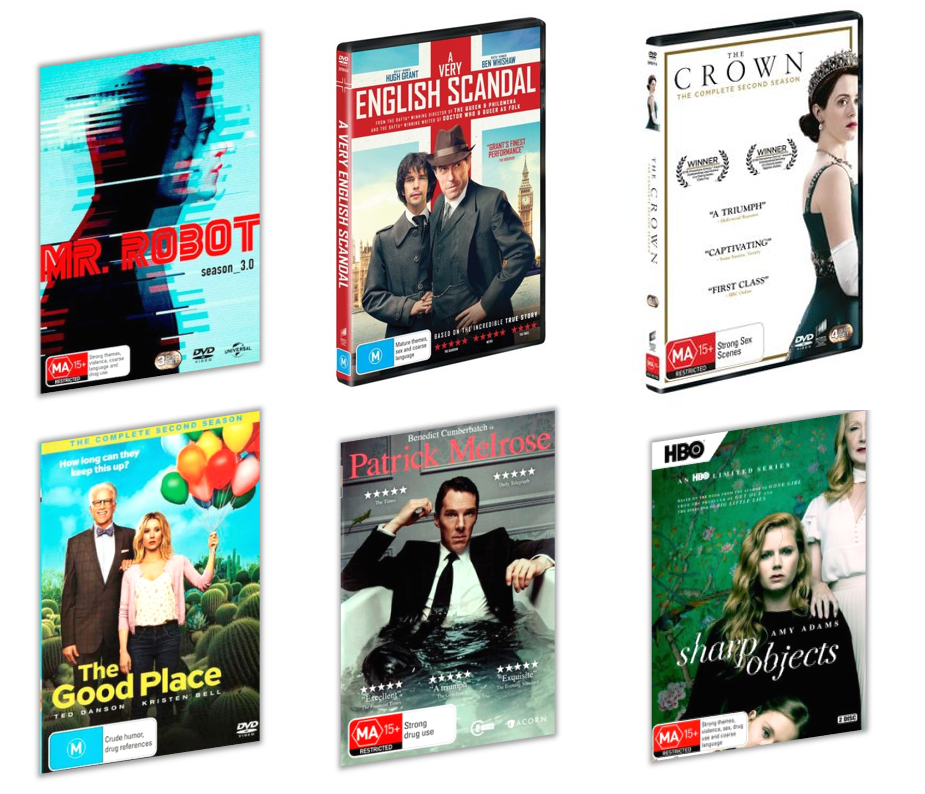 Click here for more information on our TV Show Shortlist
---
Bestsellers of the Week
1. The Land Before Avocado by Richard Glover
2. Any Ordinary Day by Leigh Sales
4. Ottolenghi SIMPLE by Yotam Ottolenghi
5. The Barefoot Investor 2018 Update by Scott Pape
6. Nine Perfect Strangers by Liane Moriarty
7. The Ice Monster by David Walliams
8. The Lost Man by Jane Harper
9. The Subtle Art of Not Giving a F*ck by Mark Manson
10. Bridge of Clay by Markus Zusak
About the Contributor
Sarah McDuling is Booktopia's Senior Content Producer and Editor of The Booktopian Blog. She has been in the bookselling game for almost a decade and a dedicated booklover since birth (potentially longer). At her happiest when reading a book, Sarah also enjoys talking/writing/tweeting about books. In her spare time, she often likes to buy a lot of books and take photographs of books. You can follow her on Twitter and Instragram @sarahmcduling
Follow Sarah: Twitter