Results are in! We have looked at all the numbers and tallied all the sales. We have read all the customer reviews and done many complex and highly sophisticated calculations in order to identify the absolute best of the best in each of our top selling Non-fiction categories.
Things got heated. It was bookseller against bookseller as we passionately argued in support of our favourite books. But now the decisions have all been made. The arguments have been won. This is it, people.
Behold! The Best Non-fiction of 2018…
---
BIOGRAPHY AND TRUE STORIES WINNER

---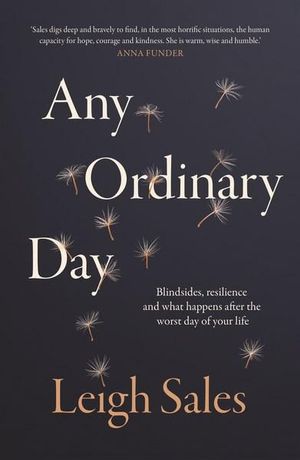 Any Ordinary Day
by Leigh Sales
As a journalist, Leigh Sales often encounters people experiencing the worst moments of their lives in the full glare of the media. But one particular string of bad news stories – and a terrifying brush with her own mortality – sent her looking for answers about how vulnerable each of us is to a life-changing event. What are our chances of actually experiencing one? What do we fear most and why? And when the worst does happen, what comes next?
In this wise and layered book, Leigh talks intimately with people who've faced the unimaginable, from terrorism to natural disaster to simply being in the wrong place at the wrong time. Expecting broken lives, she instead finds strength, hope, even humour. Leigh brilliantly condenses the cutting-edge research on the way the human brain processes fear and grief, and poses the questions we too often ignore out of awkwardness. Along the way, she offers an unguarded account of her own challenges and what she's learned about coping with life's unexpected blows.
Warm, candid and empathetic, this book is about what happens when ordinary people, on ordinary days, are forced to suddenly find the resilience most of us don't know we have.
Click here to read Rob O'Hearn's review.
BIOGRAPHY AND TRUE STORIES SHORTLIST
Click here for more information about our Biogrpahy and True Stories Shortlist
---
FOOD AND DRINK WINNER

---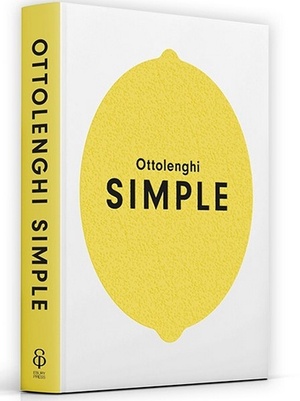 Ottolenghi SIMPLE
by Yotam Ottolenghi
Yotam Ottolenghi's award-winning recipes are always a celebration: an unforgettable combination of abundance, taste and surprise. Ottolenghi SIMPLE is no different, with 130 brand-new dishes that contain all the inventive elements and flavour combinations that Ottolenghi is loved for, but with minimal hassle for maximum joy.
Bursting with colourful photography, Ottolenghi SIMPLE showcases Yotam's standout dishes that will suit whatever type of cooking you find easy – whether that's getting wonderful food on the table in under 30 minutes, using just one pot to make a delicious meal, or a flavoursome dish that can be prepared ahead and then served when you're ready.
FOOD AND DRINK SHORTLIST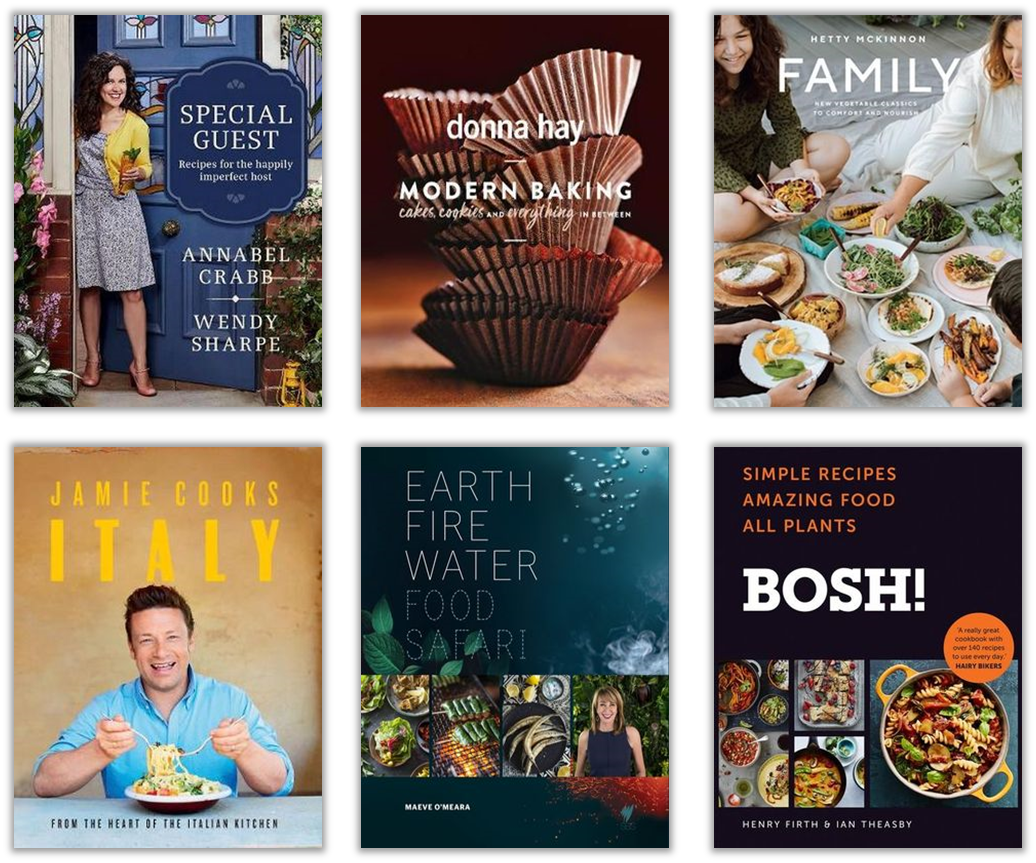 Click here for more information on our Food and Drink Shortlist
---
CURRENT AFFAIRS, THOUGHT & HISTORY WINNER
---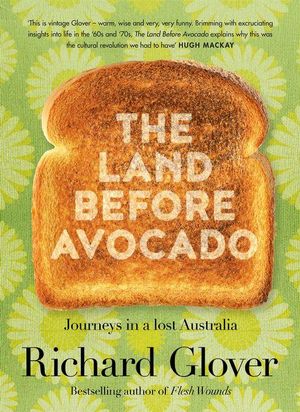 The Land Before Avocado
by Richard Glover
The new book from the bestselling author of Flesh Wounds. A funny and frank look at the way Australia used to be – and just how far we have come.
'It was simpler time'. We had more fun back then'. 'Everyone could afford a house'.
There's plenty of nostalgia right now for the Australia of the past, but what was it really like?
In The Land Before Avocado, Richard Glover takes a journey to an almost unrecognisable Australia. It's a vivid portrait of a quite peculiar land: a place that is scary and weird, dangerous and incomprehensible, and, now and then, surprisingly appealing.
It's the Australia of his childhood. The Australia of the late '60s and early '70s.
Let's break the news now: they didn't have avocado.
It's a place of funny clothing and food that was appalling, but amusingly so. It also the land of staggeringly awful attitudes – often enshrined in law – towards anybody who didn't fit in.
The Land Before Avocado will make you laugh and cry, be angry and inspired. And leave you wondering how bizarre things were, not so long ago.
Most of all it will make you realise how far we've come – and how much further we can go.
CURRENT AFFAIRS, THOUGHT & HISTORY SHORTLIST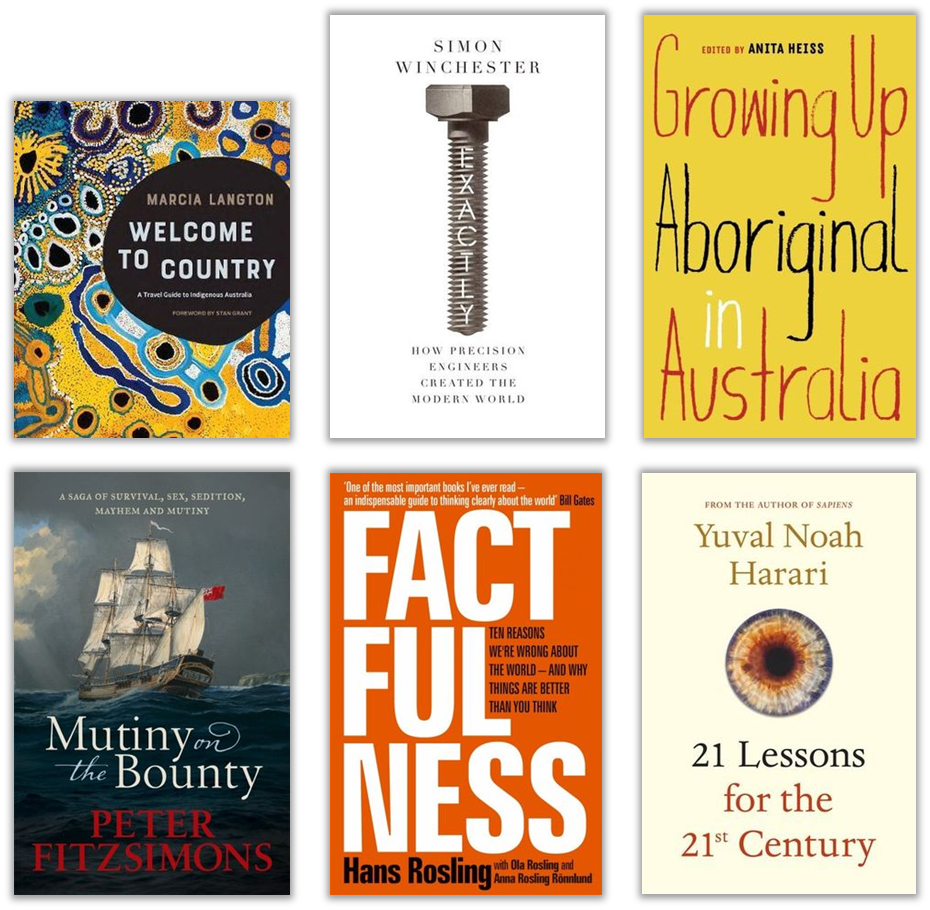 Click here for more information about our Current Affairs, Thought and History Shortlist
---
TRAIL-BLAZING NON-FICTION WINNER
---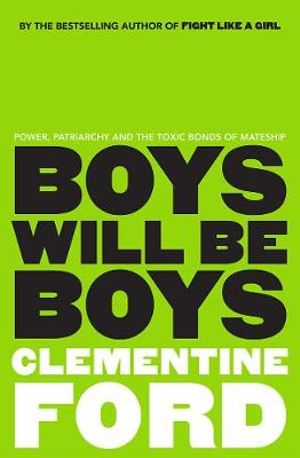 Boys Will Be Boys
by Clementine Ford
Fearless feminist heroine Clementine Ford is a beacon of hope and inspiration to hundreds of thousands of Australian women and girls. Her incendiary first book, Fight Like A Girl, is taking the world by storm, galvanising women to demand and fight for real equality and not merely the illusion of it.
Now Boys Will Be Boys examines what needs to change for that equality to become a reality. It answers the question most asked of Clementine: 'How do I raise my son to respect women and give them equal space in the world? How do I make sure he's a supporter and not a perpetrator?'
All boys start out innocent and tender, but by the time they are adolescents many of them will subscribe to a view of masculinity that is openly contemptuous of women and girls. Our world conditions boys into entitlement, privilege and power at the expense not just of girls' humanity but also of their own.
Ford demolishes the age-old assumption that superiority and aggression are natural realms for boys, and demonstrates how toxic masculinity creates a disturbingly limited and potentially dangerous idea of what it is to be a man. Crucially, Boys Will Be Boys reveals how the patriarchy we live in is as harmful to boys and men as it is to women and girls, and asks what we have to do to reverse that damage. The world needs to change and this book shows the way.
TRAIL-BLAZING NON-FICTION SHORTLIST
Click here for more information on our Trail Blazing Non-Fiction Shortlist
---
Bestsellers of the Week
1. The Land Before Avocado by Richard Glover
2. Any Ordinary Day by Leigh Sales
4. Ottolenghi SIMPLE by Yotam Ottolenghi
5. The Barefoot Investor 2018 Update by Scott Pape
6. Nine Perfect Strangers by Liane Moriarty
7. The Ice Monster by David Walliams
8. The Lost Man by Jane Harper
9. The Subtle Art of Not Giving a F*ck by Mark Manson
10. Bridge of Clay by Markus Zusak
About the Contributor
Sarah McDuling is Booktopia's Category Manager for Children's and Young Adult Books. She has been in the bookselling game for almost a decade and a dedicated booklover since birth (potentially longer). At her happiest when reading a book, Sarah also enjoys talking/writing/tweeting about books. In her spare time, she often likes to buy a lot of books and take photographs of books. You can follow her on Twitter and Instragram @sarahmcduling
Follow Sarah: Twitter