This has been an absolute killer year in crime reading! (Pun definitely intended).
2018 has brought us so many truly amazing crime reads, I've had a hell of time trying to narrow it down to a selection of most loved favourites. What follows are the titles that leap to mind when I look back on the crime books I read this year, the ones I will be keeping forever for re-reading purposes!
This is not every crime book I loved this year (none of us have time for that!). Consider it more of a prime selection of stand-outs!
---
I'll be Gone in the Dark
by Michelle McNamara
Back in February 2018, I'll be Gone in the Dark by Michelle McNamara was published. McNamara, a gifted journalist who was dedicated to solving to Golden State Killer case, tragically died while still researching the book. It was later finished with the help of her husband Patton Oswalt, and her research Team.
Two months after the book was released, an arrest was man in the Golden State Killer case – one of the most notorious unsolved serial killer cases of the 20th century.For anyone interested in true crime, this was an almost unbelievable turn of events and definitely made 2018 a year of hard won resolution and long-awaited justice. (This is more true than ever now, in the wake of the arrest of Chris Dawson for the cold case murder of his wife Lyn Dawson in the 1980s)
I first read I'll be Gone in the Dark before the capture of The Golden State Killer. I then read it second time after the arrest of Joseph James DeAngelo. It was like reading a different book the second time, with the knowledge that the killer had been caught.
I have not been this engrossed, or as emotionally invested, in a true crime novel since I read The Fact of a Body by Alexandria Marzano-Lesnevich. Of course this is partly due to the detailed research… but I think the true emotional impact of I'll be Gone in the Dark is owed to the author's deeply personal writing style. In many ways this book is a memoir as much as a true crime account. Michelle McNamara is so present in this book – her unwavering dedication to the case and her deep empathy for the victims is palpable on every page. So much heart and humanity went into the research and writing of this book.
With a foreword from bestselling author Gillian Flynn and a heartfelt afterward from actor Patton Oswalt this is a very powerful book. It's books like this one that keep interest in unsolved cases alive so that one day the truth may be brought to light. There were so many amazing people who worked tirelessly over decades to catch the Golden State Killer. Michelle McNamara's work is respected and admired by many of the investigators and law enforcement officers who worked this case. It's amazing to consider the impact Michelle MacNamara had on this case. If not for this book, many people might never have heard of The Golden State Killer.
---
Dervla McTiernan is a brilliant author who has secured a place alongside Jane Harper, Sarah Bailey and Candice Fox on my list of favourite crime writers at the moment. (And can we just take a moment to appreciate how much Australian female crime writers are killing it right now? Eeeeeeeeeeee!)
Set in Ireland, The Rúin is a highly atmospheric and utterly chilling mystery that ties an old suicide case from twenty years earlier to a present-day murder. Our leading man is Cormac Reilly – perhaps the nicest, most likable, most normal crime-solving protagonist I have ever encountered. I'm used to reading about world-weary, weathered, deeply damaged detectives with dark pasts and boatloads of emotional baggage. And don't get me wrong, I love them all! In fact that sentence describes most of my favourite fictional people!!
And yet, along comes Cormac Reilly – a character who doesn't fit this mould at all. He's not an alcoholic. He doesn't have any anger management issues. On the contrary, he is a sensible and level headed guy and a supportive husband. He isn't haunted by any traumatic memories. He remains calm under pressure (even when faced with bureaucratic nonsense from truly infuriating coworkers). He's a nice, normal guy with a good heart, a happy home and a strong work ethic. Imagine that!?
The mystery at the heart of the The Rúin is intricate and multi-layered. It's also quite dark and deeply upsetting. I won't lie – there were moments during this book where I had to put it down, take a few deep breaths and blink away some tears. Dervla McTiernan has a deft way of creating characters that ring very true to life. Flawed, complicated and wonderfully human, I felt very deeply for the characters of this story.
The title of this book works on multiple levels. In English, the word ruin means devastation and downfall. The Irish meaning of the word rúin is "something hidden". Both words apply to this craftily constructed mystery full of old secrets, compelling character development and riveting suspense.
---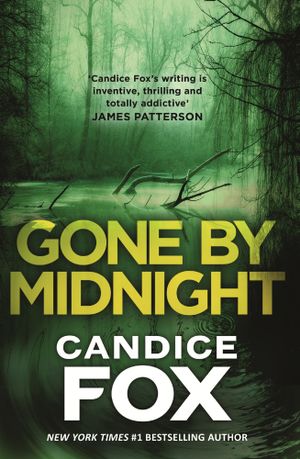 Gone by Midnight
by Candice Fox
Gone by Midnight offers readers a combination of genuinely hair-raising suspense and deeply upsetting horror with moments of quirky humour and gleeful eccentricity. This is what I like to call 'The Candice Fox Specialty Combo'! When reading a Candice Fox book you can count on clenching your jaw in rage and despair one second, and then suddenly find yourself chuckling a few seconds later. Turn a couple more pages and you're likely to find yourself punched in the heart by an unexpectedly tender moment. Aaaaaaand then you'll be back to being terrified again.
It's an emotional roller coaster every time. Naturally I love it!
The story in Gone by Midnight hinges on the disappearance of a young boy from a hotel room. It's a bit like an old fashioned "murder mystery in a locked room" conundrum. The boy's disappearance makes no logical sense and finding him seems impossible … but luckily Ted Conkaffey and Amanda Pharrell excel at defying odds and achieving the impossible.
There is plenty going on in this book and all of it is awesome. As well as the intense central mystery – which kept surprising me right up until the final reveal – there is a subplot involving Amanda, her new bike, a rogue cop and some cats. (Such a crazy-amazing subplot! I relished every second.) There are countless touching moments involving Ted's daughter (so adorable it hurts!) and a brand new character called Superfish (I ♥ Superfish). Also … crocs! It wouldn't be a Crimson Lake book without a few croc sightings, right?
Pretty much perfect in every way imaginable, Gone by Midnight is a great new addition to a kickass series that I hope will never end. I'm already already super keen to return to Crimson Lake.
---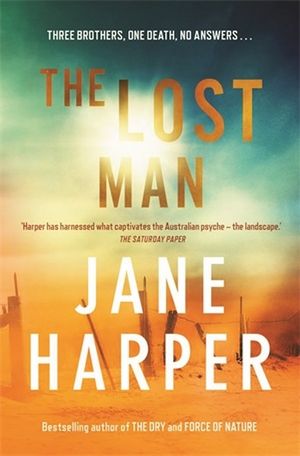 The Lost Man
by Jane Harper
The Lost Man rocketed past all my high expectations and set a whole new standard that will be very difficult to beat.
This incredibly gripping and intense novel begins with one of the most cinematic opening chapters I have read in ages … probably since the opening of The Dry. Set in outback Queensland, once again Jane Harper brings the Australian landscape vividly to life. Every page of The Lost Man is drenched in atmosphere. The harsh, unforgiving terrain is depicted almost like a character in it's own right, with a vital role to play.
Harper draws readers into a strange alien landscape, a wasteland scorched beneath an unrelenting sun – an eerie, godforsaken place where "rivers flooded without rain and seashells fossilised a thousand miles from water and men who left their cars found themselves walking to their deaths."
If you enjoyed Jane Harper's previous books and felt any concern when you heard that her new book wouldn't feature Aaron Falk … fear not! I predict many readers will come to the end of The Lost Man feeling as I did – that this is Jane Harper's best novel yet!
Touching on a lot of dark themes, including domestic violence and rape, The Lost Man is a story about family and secrets. It's a story about pain and violence and how it can echo through generations – about how untold suffering will eventually find a way to be heard. It's also a complex and utterly enthralling mystery that asks a burning question…
What happened to Cameron Bright?
---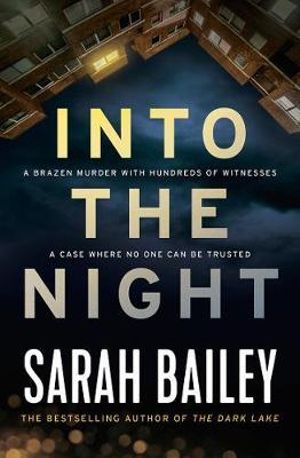 Into the Night
by Sarah Bailey

I talk a lot about how I like to devour books, but this time I think a book has devoured me! I was completely transfixed by Into the Night, to the point that I felt totally consumed.
With her talent for weaving intriguing and multi-layered plots combined with complicated and compelling characters, Sarah Bailey's writing is both keenly insightful and wholly engrossing. And if that sounds like a lot of complimentary adjectives to squeeze into a few sentences, get ready for more! I'm just getting started ….
There are so many reasons why I love these books, but the main one is because the protagonist, Gemma Woodstock, is just such a masterpiece! I love being in her head, it's such a dark and troubled place. People talk a lot about the stereotype of the hardboiled detective – damaged and hard-living, burdened by a dark past etc. Honestly, I love it. It's a description that fits so many of my favourite fictional people and I think a character like Gemma Woodstock is the perfect example of how a good writer is able to play with the tropes and create something amazing. Gemma is a genuinely enthralling and utterly authentic character. Flawed and messy and devastatingly human … she feels so real to me!
Into the Night sees Gemma in a very different situation than where we left her at the end of The Dark Lake. She has moved away from her small hometown to accept a new position in Melbourne. Lonely, wounded and weary, she is struggling to adjust to her new life while still haunted by the past. She has some difficult new co-workers to deal with and must adapt to a new environment. And, of course, there are new murders to solve!
Perfect for fans of Jane Harper, Candice Fox and Dervla McTiernan, Into the Night is a brilliant sequel to The Dark Lake and I am very, very much looking forward to whatever Sarah Bailey decides to write next!
---
The Woman in the Window
by A. J. Finn
The Woman in the Window is fast-paced, tightly plotted and utterly riveting. A curious mixture of the new and the nostalgic, it's a slick psychological thriller – yet also something of a homage to classic film noir and the golden age of crime fiction. It's Gone Girl meets Hitchcock with a dash of Daphne du Maurier and a hint of Agatha Christie, which may sound like a bizarre combination of things but trust me when I say it really works!
Former child psychiatrist, Anna Fox, has been housebound for over 10 months. A terrible trauma has left her suffering from agoraphobia. She spends all her time locked away in her empty house with the blinds drawn, spying on her neighbours and drowning her troubles in wine and pills. Her marriage has broken down, her husband has left her and taken their young daughter with him. Anna is utterly alone.
When a new family moves in across the street, Anna begins watching them through the lens of her camera. Something strange is going on with the Russell family and pretty soon Anna finds herself in the centre of a mystery that carries all the hallmarks of a Hitchcock movie.
There is a murder with no murder victim. Two woman claiming the same identity. A sinister husband who may or may not be a killer and a troubled boy who is clearly keeping secrets. And throughout it all, Anna struggles to convince people (and herself) that she isn't crazy. She knows what she saw and it wasn't a dream or a hallucination… was it?
With a host of intriguing characters, a highly unreliable narrator and enough red herrings and shocking plot twists to keep even the most discerning reader in a state of constant uncertainty, this book is bound to appeal to fans of domestic noir thrillers like Gone Girl and The Girl on the Train. It is also full of apt film references – with particular attention to Hitchcock films like Rear Window, Dial M for Murder and Vertigo.
Like all the very best thrillers, The Woman in the Window contains a great balance of deft foreshadowing and unforeseeable turns. Some readers may be able to see a few of the twists coming but the ultimate ending is bound to catch people by surprise. Overall, this is a riveting read and an incredibly impressive debut!
---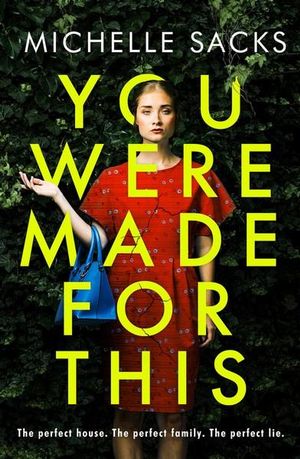 You Were Made For This
by Michelle Sacks
You Were Made For This is a deeply disturbing psychological thriller told from multiple viewpoints. Full of really unlikable yet totally fascinating characters, the story takes a deep dive into the darker side of marriage, friendship and motherhood.
Packed full of shocking secrets and toxic relationships, this is the kind of book that is so morbid and shocking you won't be able to put it down. In fact, I got some major Gone Girl vibes while I was reading – probably because all the characters are so messed up and twisted! Everyone is horrible and it's their horribleness that makes them so intriguing.
This is the story of Sam and Merry, a seemingly happy couple raising their son Connor and living a picture perfect life. And then Merry's best friend Frank comes to visit and suddenly that picture perfect life is revealed to be not quite so perfect after all. The sinister undercurrents and threatening atmosphere in this book are so intense. It's a menacing and unsettling read which will plunge readers into the heads of some very disturbed minds.
You Were Made For This is set in Sweden, which was actually part of the reason I really enjoyed it. It made me really want to go to Sweden and live in a cute cottage and make berry pies and frolic by the lakeside and basically live my best Swedish life! But I'd prefer my best Swedish life not to include any psychotic mind games, thanks all the same!
This book is a darkly addictive read about despicable people battling each other in a tense and hateful power struggle – which is especially twisted and creepy when when juxtaposed against the idyllic setting.
---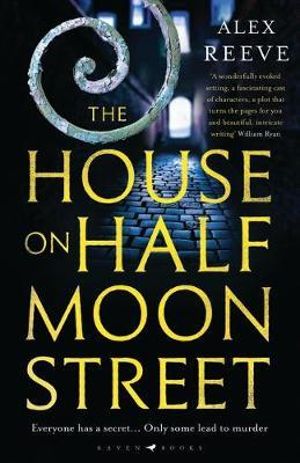 The House on Half Moon Street
by Alex Reeve
This is such a gorgeous gem of a historical mystery – deeply absorbing and refreshingly original, with one of the most engaging main characters I've come across in a while. I'm so glad to know this is the beginning of a series because I will definitely want to read more about Leo Stanhope!
The House on Half Moon Street is a compelling historical crime mystery set in Victorian London and starring Leo Stanhope, a transgender coroner's assistant. Born as Charlotte Pritchard, Leo knew he was supposed to be a man and so left home as a teenager. Only a few people know the whole truth of his identity, and Leo lives with the constant stress of keeping his secret.
Leo is in love with Maria, a woman who works in one of London's brothels. When Maria is found dead, Leo is utterly devastated and soon finds himself a suspect in the murder investigation. Determined to find out what happened to Maria, and in constant danger of discovery, Leo sets out to on a dangerous hunt for answers.
Rich in atmosphere and psychology, this is a thought provoking and deeply satisfying historical mystery and the first in what I hope will be a long series!
---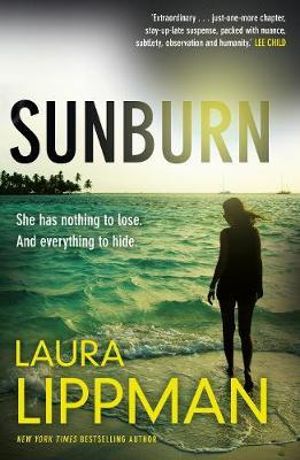 Sunburn
by Laura Lippman
This is my second Laura Lippman book, having read Wilde Lake a while ago, and she is rapidly becoming a new favourite author of mine!
Set in 1995, Sunburn tells the story of Polly – a mysterious woman who clearly has a dark past and a lot of secrets, and Adam – a man with plenty of good reasons not to trust Polly. When Polly and Adam meet by chance, they feel an undeniable attraction that sees them fall headlong into a passionate affair.
And yet in the tradition of all good noir thrillers, nothing is quite as it seems. Did Adam and Polly truly meet by chance? What secrets are they hiding from each other, how many lies have they told each other and exactly how complicated are the feelings they are developing for each other? (Hint: hugely complicated.)
Full of surprising twists and unexpected turns, I tore through this book basically at the speed of light. The characters are wonderfully complex and the plot is expertly crafted and perfectly paced to heighten suspense. Sunburn is a very intriguing psychological thriller with a delicious noir atmosphere – bound to appeal to fans of Sue Grafton, Alafair Burke and Dennis Lehane. I can't wait to start working my way through Laura Lippman's previous books!
---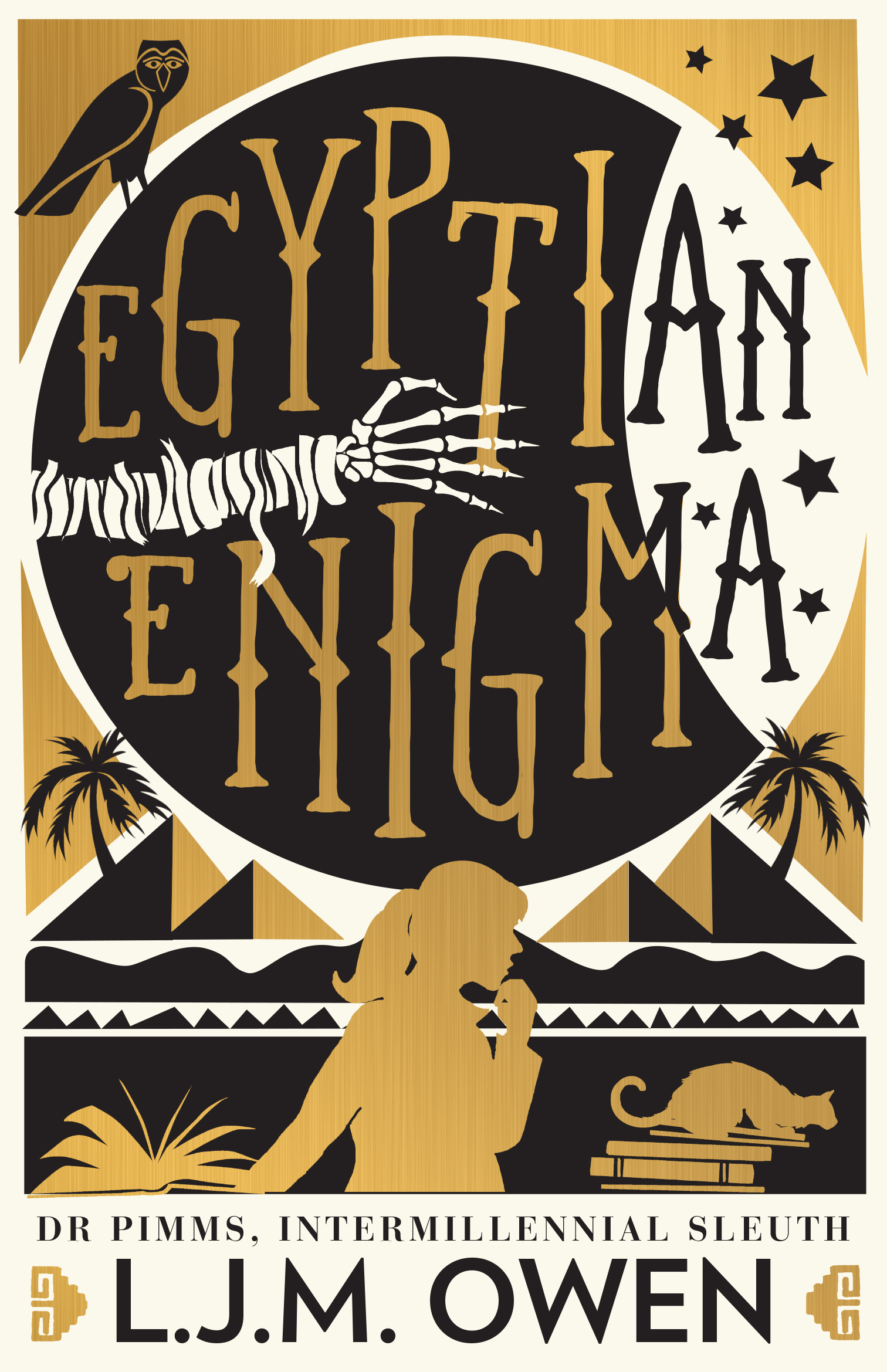 The Egyptian Enigma
by LJM Owens
For those unfamiliar with this delightful series, allow me to introduce you to your next obsession! It's part cosy crime, part contemporary thriller and part historical crime. L.J.M. Owens has a marvellous talent for writing compelling stories interwoven with fascinating historical facts and packed full of likable characters. These books are brimming with suspense, mystery and loads of interesting information about archaeology and ancient history. Try to imagine a version of Kathy Reich's Temperance Brennan series in which the protagonist is an archaeologist and the crimes are thousands of years old and this will give you a good idea what to expect from Dr Elizabeth Pimms!
This third installment in the series has a strong feminist plot which examines the way women are so often overlooked and written out of history. I learned a lot while reading this book- especially about Twosret, the female Pharaoh of the 19th Dynasty of Egypt – and found myself hungry for more information. A number of times while reading Egyptian Enigma I was compelled to put the book down briefly in order to hit Wikipedia for more information.
I love the vivid glimpses into ancient Egypt depicted in this book. The descriptions of the royal family and the intrigue of the royal court really brought the past to life. I also adore the way this series perfectly blends the feel of an old fashioned detective novel with a modern forensic mystery. It takes all of my favourite things and mashes them together!
Perfect for cosy crime addicts and ancient history buffs… plus anyone who ever secretly dreamed of being a crime solving archaeologist!
---
About the Contributor
Sarah McDuling is Booktopia's Category Manager for Children's and Young Adult Books. She has been in the bookselling game for almost a decade and a dedicated booklover since birth (potentially longer). At her happiest when reading a book, Sarah also enjoys talking/writing/tweeting about books. In her spare time, she often likes to buy a lot of books and take photographs of books. You can follow her on Twitter and Instragram @sarahmcduling
Follow Sarah: Twitter