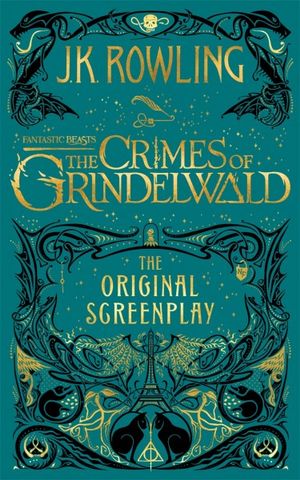 We have a very special copy of Fantastic Beasts: The Crimes of Grindelwald to give away to one lucky winner!
This is a beautiful hardcover edition of JK Rowling's original screenplay with intricate gold detail on the cover (yes, it is the same as all the other editions of this book AKA gorgeous!) only this particular copy is extra special because it has been signed by members of the cast! That is correct, this one little book holds the signatures of Eddie Redmayne, Jude Law, Ezra Miller, Dan Fogler, Katherine Waterston and Alison Sudol!!
With the recent release of the new movie, the Fantastic Beasts franchise is well and truly developing it's own distinct vibe – something separate yet connected to the Harry Potter series.
Part supernatural spy thriller, part action extravaganza with a dose of epic family drama and some of the cutest and most adorably awkward romantic moments I have seen on screen in yonks – Fantastic Beasts: The Crimes of Grindelwald is a spectacular feast of a film.
The world of the movie franchise is familiar enough to please Potter fans but at the same time, the different time period coupled with the fact that the wizarding world has expanded to include different countries, means that in many ways the film franchise feels larger in scope than the first few books of the Harry Potter series. (And more cinematic because … you know … it's a film.)
It also feels a little darker at times than the Harry Potter series (which you have to admit was plenty dark!). This may be due to the fact that the main characters are not children – or perhaps it's simply that the movie franchise feels darker than the book series because, for many Potter fans, the books were first experienced in childhood?
Either way, I'm super into it! My only complaint is the same one I had after seeing the first Fantastic Beasts movie which is… I sooooo wish that I could read these stories as novels! What can I say? Movies and screenplays are simply not enough for me. I want MORE! (I'm just selfish that way.)
But lets get back to the giveaway, shall we?
All you need to do is to purchase the a copy of Fantastic Beasts : The Crimes of Grindelwald, The Original Screenplay by JK Rowling and/or fill out your details in the form below before midnight, January 31st 2019 and you will go into the draw to win a beautiful and exclusive signed copy!
We only have one of these special signed copies so I'm afraid there can only be one one winner!
Whoever you are, you lucky future winner, please know that I am deeply jealous of you!!
Australian residents only!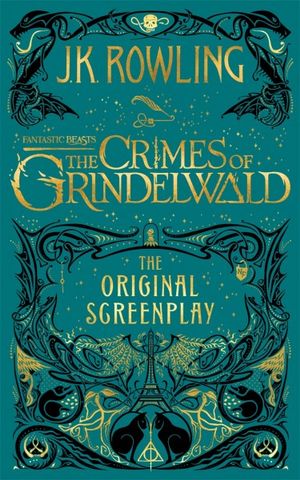 Fantastic Beasts : The Crimes of Grindelwald
The Original Screenplay
J.K. Rowling's five-film Fantastic Beasts adventure series continues with the original screenplay for Fantastic Beasts: The Crimes of Grindelwald
At the end of Fantastic Beasts and Where to Find Them, the powerful Dark wizard Gellert Grindelwald was captured in New York with the help of Newt Scamander. But, making good on his threat, Grindelwald escapes custody and sets about gathering followers, most unsuspecting of his true agenda: to raise pure-blood wizards up to rule over all nonmagical beings.
In an effort to thwart Grindelwald's plans, Albus Dumbledore enlists Newt, his former Hogwarts student, who agrees to help once again, unaware of the dangers that lie ahead. Lines are drawn as love and loyalty are tested, even among the truest friends and family, in an increasingly divided wizarding world.
This second original screenplay from J.K. Rowling, illustrated with stunning line art from MinaLima, expands on earlier events that helped shaped the wizarding world, with some surprising nods to the Harry Potter stories that will delight fans of both the books and films.
About the Contributor
Sarah McDuling is Booktopia's Category Manager for Children's and Young Adult Books. She has been in the bookselling game for almost a decade and a dedicated booklover since birth (potentially longer). At her happiest when reading a book, Sarah also enjoys talking/writing/tweeting about books. In her spare time, she often likes to buy a lot of books and take photographs of books. You can follow her on Twitter and Instragram @sarahmcduling
Follow Sarah: Twitter