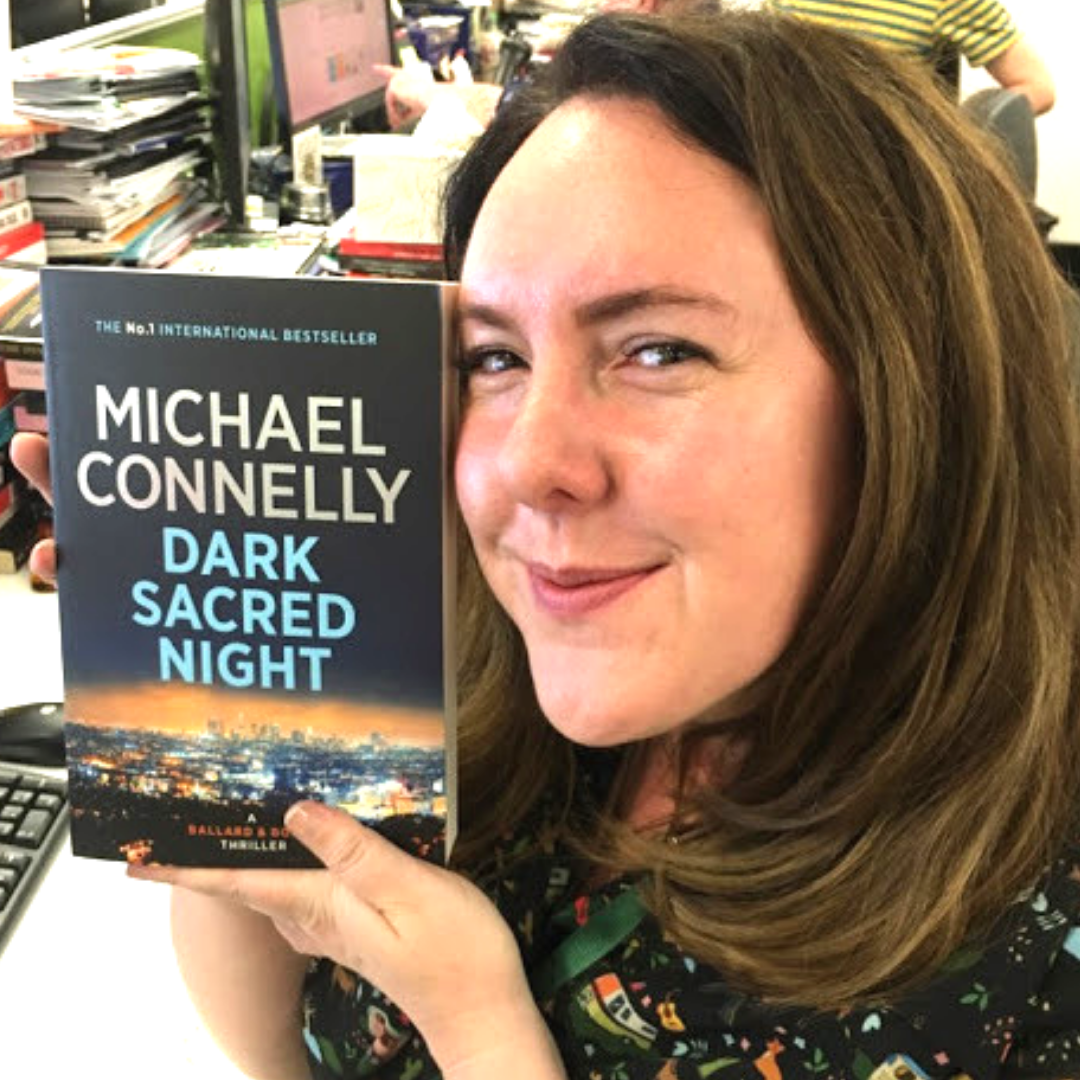 So you've made the excellent choice to buy books for all of your friends and family this Christmas? Well done! I commend you for your rock solid decision making skills! The question remains, however, which books should you buy?
Well, how should I know? I don't know you! I've never met any of your friends or family members. (I mean, unless I do know you in which case just text me okay? I will happily provide you with some personalised book recs.)
I may not know you, but I do know books. And what I can do is tell you which ones I plan on giving my nearest and dearest this Christmas.
Perhaps you might glean some useful inspiration from these choices? Most likely not. But if you're still with me down here in the fourth paragraph of a meandering blog post with the word "unhelpful" clearly telegraphed in the title then I'm guessing that, for whatever reason, you're prepared to take this journey with me!
NB: Don't worry. My family won't read this. At least… they better not! (I might not have thought this through properly…)
---
WHAT TO GET YOUR DAD FOR CHRISTMAS
I don't know about your Dad, but mine is a big fan of absurd humour – especially of the British variety. Some of my earliest memories are of my father reading to me, however, instead of more traditional children's books (fairytales or adventure stories for example) he preferred to read his children short stories by P.G. Wodehouse.
My Dad has a highly developed sense of the ridiculous. He laughs so hard when he watches Fawlty Towers that I sometimes worry he might actually injure himself. He is a big Spike Milligan fan and a great lover of British comedy, including Monty Python. So naturally, this Christmas I will be getting him a copy of Eric Idle's Always Look on the Bright Side of Life.
I feel confident about this choice, just as I am confident it is safe to blog about it publicly because as much as I know my dear Dad loves and supports me in everything I do – I also know he couldn't find The Booktopian Blog if his life depended on it so I'm pretty sure he won't see this.
(Dad if you're somehow reading this … erm … Merry Christmas! Sorry for ruining the surprise?!)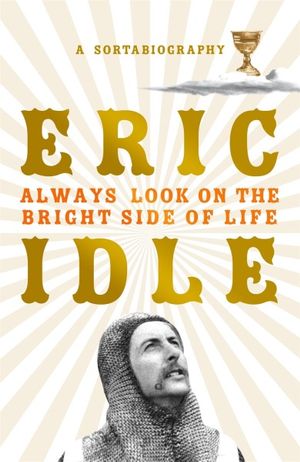 Click here for more information about this hilarious read!
---
WHAT TO GET YOUR MUM FOR CHRISTMAS
I mean, as previously mentioned, chances are quite high that I haven't met your Mum. I'm sure she's lovely, though!
Lots of people really love their mothers and think they're saints but trust me: my Mum is nicer than your Mum. She is, in fact, the most gentle, warm-hearted, unselfish and angelic person I know. She also, somewhat incongruously, loves to read grim, grizzly and gruesome books about people getting horribly murdered!
This Christmas I will be giving my Mum a copy of The Lost Man by Jane Harper – one of my favourite crime reads of 2018. The Lost Man – while certainly grim enough to suit my Mum – is also deeply character driven, beautifully written and completely enthralling.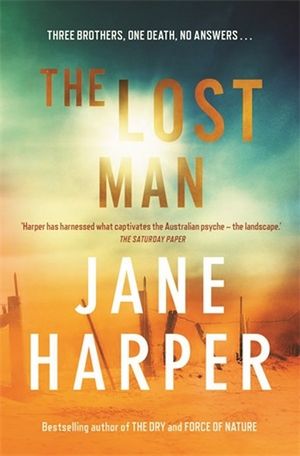 Click here for more information about this utterly riveting read!
---
WHAT TO GET FOR YOUR BROTHER WHO THINKS (INCORRECTLY) THAT HE DOESN'T LIKE TO READ FICTION
I have two brothers. Once upon a time me and the elder of my two brothers were adventure hungry kids deeply obsessed with the Redwall books by Brian Jacques. Later, as we grew into a pair of disaffected youths, we bonded over our love of authors like Dave Eggers and Jonathan Franzen.
And then, somewhere along the way my brother stopped reading fiction. He still reads avidly but prefers non-fiction these days. He says he just isn't interested in reading fiction anymore, a statement to which I naturally respond with a vehement,"NOPE!"
I'm determined to find a book to give to my brother this Christmas that will reawaken his love of reading fiction. And what better book for that than Boy Swallows Universe by Trent Dalton. I mean not only is it one of the best books I've read all year, it's sort of semi autobiographical – so I think it's a great choice to ease my reluctant bro back into reading fiction.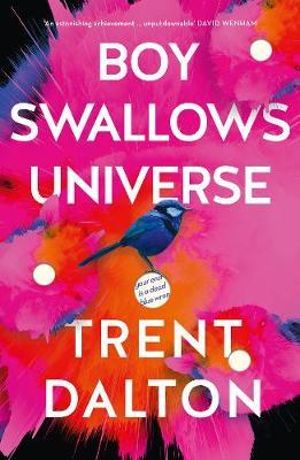 Click here for more information about this completely amazing book!
---

WHAT TO GET YOUR SISTER WHO HAS WILDLY UNPREDICTABLE READING HABITS
Like me, my sister reads pretty widely and isn't locked in to any particular favourite genre. She will happily devour a good crime novel, a dusty classic, a historical romance, a popular young adult book or a literary prize winner. She doesn't mind what kind of book she's reading … as long as it's good.
Ordinarily I would get her Nine Perfect Strangers by Liane Moriarty, because I know that is definitely in her wheelhouse. But alas … she has already read it!
My next choice would be Bridge of Clay by Markus Zusak but guess what? She's already read that one too!
I know for a fact she would love The Land Before Avocado by Richard Glover. How do I know that? Because she's already told me that she's got a copy sitting on her TBR. So …. What should I do?
I'm going to get her a copy of Eleanor Oliphant is Completely Fine. It's impossible not to love this book. It's uplifting and touching and powerful and full of humour and good feelings. It's the absolute definition of a thoroughly good read. (Fingers crossed she hasn't already read it!)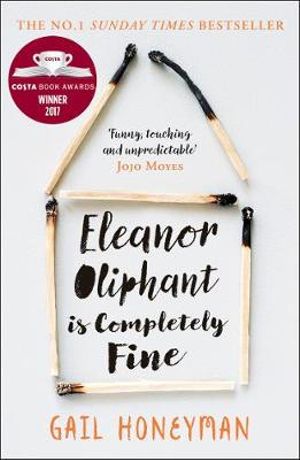 Click here for more information about this uplifting gem of a book!
---

WHAT TO GET YOUR OTHER BROTHER WHO IS VERY BUSY AND DOESN'T HAVE MUCH TIME TO READ RIGHT NOW.
Remember how I mentioned that I have two brothers? Well the younger of the two is a very avid reader. In fact, he was the one who first told me I should read Harry Potter. He was about 7 at the time and I will never forget his earnest expression when he handed me Harry Potter and the Philosopher's Stone and solemnly said, "You should read this, it's really good."
At the moment, this particular brother of mine is incredibly busy with work and study and sport and wedding planning and the world's most packed social calendar. He doesn't have a whole lot of time for reading, however, as I know he likes crime fiction (he and I both inherited our mother's macabre reading tastes) and that he loves J.K Rowling (who doesn't?) I will therefore be getting him a copy of Lethal White by Robert Galbraith (AKA JK Rowling).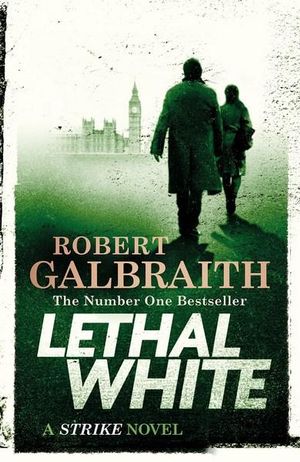 Click here for more information about this totally kickass read!
---
WHAT TO GET FOR YOUR AMAZING SISTER-IN-LAW WHO LOVES TO READ
The perfect answer to this question would be Manhattan Beach by Jennifer Egan. Unfortunately, I already gave her a copy for her birthday! She loved it (naturally) so now I have to find another, equally amazing read – something that matches the awesomeness of Manhattan Beach.
One of the best parts about giving my sister-in-law a good book to read is getting to discuss it with her afterwards so for that reason I will be giving her a copy of Normal People by Sally Rooney. I'm already looking forward to dissecting it with her when she's finished reading!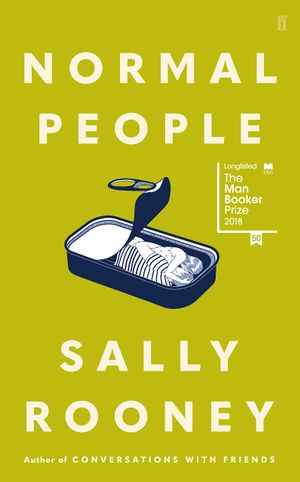 Click here for more information about this mind-blowingly good book!
---

WHAT TO GET FOR YOUR OTHER AMAZING (SOON-TO-BE) SISTER-IN-LAW WHO ALSO LOVES TO READ

Like many of my family members (and people of good taste generally) my soon to be sister-in-law enjoys reading crime fiction and psychological thrillers. Some authors I know she likes are David Baldacci, Harlan Coben and Michael Connelly.
As she has also been busy lately, planning the aforementioned wedding, I'm betting she hasn't had a chance to read the new Michael Connelly book, Dark Sacred Night. I've already read and loved it so I'm excited to see what she thinks.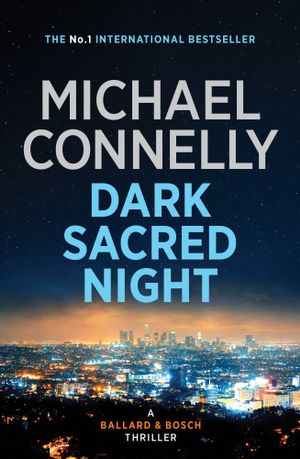 Click here for more information about the super addictive read!
---
WHAT TO GET FOR YOUR BROTHER-IN-LAW WHO LIKES WESTERNS
I won't lie. This one almost stumped me. Just between you and me (and the entire internet) I had to google "Best Western Novels" to find the right book. In the end, after much thought I have settled on Lonesome Dove by Larry McMurtry because my keen research skills tell me this is considered one of the best Westerns of all time (plus it won a Pulitzer!)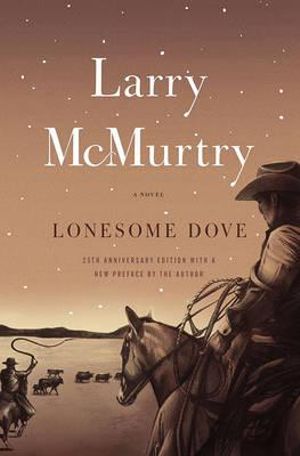 Click here for more information about this prize-winning western!
---

WHAT TO GET FOR YOUR BFF WHO LOVES TRUE CRIME AND LISTENING TO THE 'MY FAVORITE MURDER' PODCAST
This is easy. I'm getting her a copy of I'll Be Gone in the Dark by Michelle McNamara – definitely the best True Crime read of the year!
I may also pre-order her (and myself) a copy of Stay Sexy and Don't Get Murdered by our joint personal heroes and amazing legends Georgia Hardstark and Karen Kilgariff.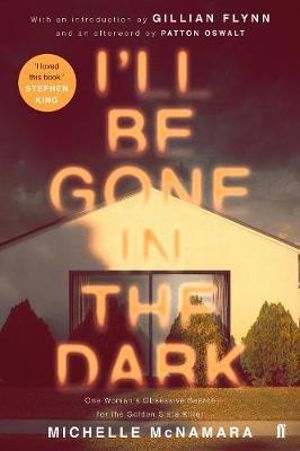 Click here for more information about this powerful True Crime read!

---
WHAT TO GET YOUR OTHER BFF WHO CRUELLY ABANDONED YOU TO GO LIVE IN MILAN
Well obviously it has to be an Australian book, to make her homesick and encourage her to move back to Australia (but not before I have had a chance to come visit, okay Bridget?!)
Knowing her love of literature and interest in thoughtful, life-affirming non-fiction books, I will be giving her a copy of Any Ordinary Day by Leigh Sales. This is such a perfect gift idea for anyone really, but especially for people like my friend who have faced loss and endured grief with amazing courage and conviction.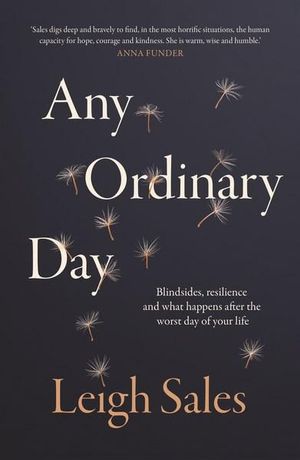 Click here for more information about this stunning, thought provoking read!
---
WHAT TO GET YOUR FAVOURITE AUNTIE WHO IS SUPER INTO GARDENING LATELY (AND ALSO LOVES DOGS)
No brainer! She will be receiving a copy of Garden Love.
This is one of my favorite coffee table books of the year and honestly, how can you go wrong with a book full of gorgeous glossy pics of plants, dogs and country gardens!?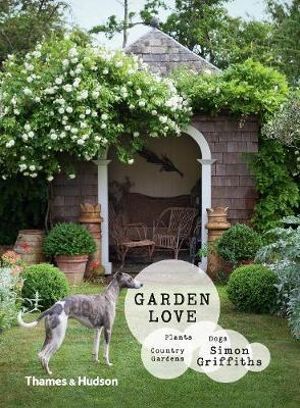 Click here for more information about this smashing coffee table book full of awesome pictures of dogs and plants!
---

WHAT TO GET THAT SPECIAL GUY IN YOUR LIFE
Without hesitation, Boys will be Boys by Clementine Ford.
Everybody should read this book! Literally everybody. But as a general rule, I have decided that going forward I will give a copy of this book to anyone I have identified as a potential soulmate. It will be a kind of litmus test. If they do not find this book to be a deeply important, thoroughly mind-blowing and utterly amazing reading experience then I'm out. Thank you, next!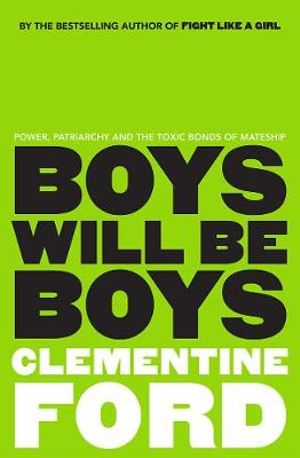 Click here for more information about this eye opening book everybody needs to read immediately!
---
WHAT TO GET YOUR TWO ADORABLE BABY NIECES WHO ALSO HAPPEN TO BE THE BEST (AND FUNNIEST) (AND MOST WONDERFUL) KIDS ON THE FACE OF THE PLANET?
Okay here's where things get really fun because all bets are off when I'm shopping for my nieces. As their aunt, I reserve the right to spoil them crazy and I can tell you there's no way I'm getting my nieces just ONE book each. No sir! They will be showered in books. A veritable waterfall of books! As many books as I can realistically wrap in time for Christmas!!
These are not all of them but here is a short taster-plate featuring some of the books I am planning to bestow on my nieces this Christmas …
(If you want more details about any of the below books, just click on the cover image!)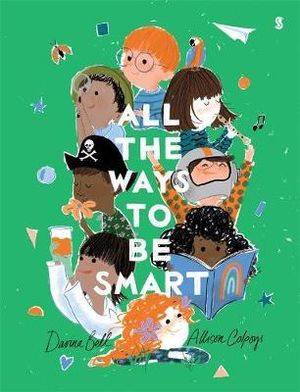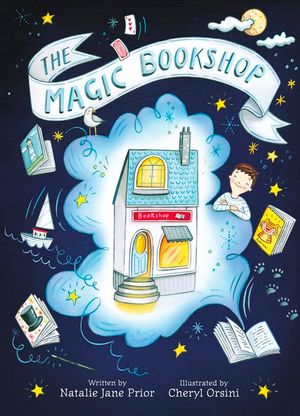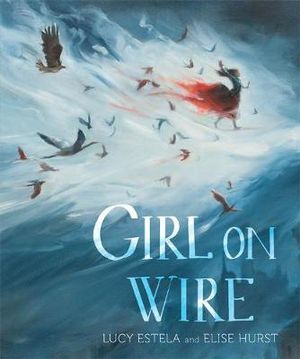 Okay I'll stop now but there are more kids books I've got my eye on. Sooooooooooooooo many more! If you are on the hunt for more good books to buy for tiny humans this Christmas, click HERE for inspiration!
---
And there you have it! These are the books I will be giving my favourite people this year. If you are still with me, I hope this Gift Guide has helped you in some mysterious way.
Merry Christmas and happy reading!
About the Contributor
Sarah McDuling is Booktopia's Category Manager for Children's and Young Adult Books. She has been in the bookselling game for almost a decade and a dedicated booklover since birth (potentially longer). At her happiest when reading a book, Sarah also enjoys talking/writing/tweeting about books. In her spare time, she often likes to buy a lot of books and take photographs of books. You can follow her on Twitter and Instragram @sarahmcduling
Follow Sarah: Twitter