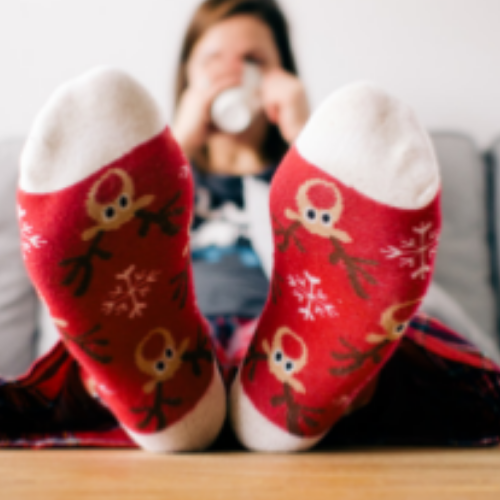 If you are a person who likes to get into the holiday spirit by planning a Christmas movie marathon, then this list is for you!
Of course, it's impossible for us to identity the Absolute Best Christmas Movies Ever. There are simply too many choices and our brains would probably cave in trying to decide between options as varied as Will Ferrell's Elf, and the old favourite, Miracle on 34th Street.
Then of course you have to consider all the movies that include beautiful Christmas scenes like While You Were Sleeping and Little Women (my personal favourite) and The Family Stone and Love the Coopers … to name just a few.
Or what about all the people out there who are happiest when watching horror movies! How can we overlook all the scary Christmas movies like Krampus and Gremlins?
Do you see the difficulty we are facing here?!? Trying to settle on just 10 favorite Christmas movies is decidedly NOT a simple task!
And so after much consideration, a fair amount of hopeless indecision and some expert advice from our Booktopian movie buffs Christoper Cahill and Cassandra Sharp, we present to you Booktopia's Top 10 Christmas Movies … the 2018 Edition!
(Please note, these choices are presented in no particular order. It was hard enough to narrow the selection down to only 10 movies, you can't also expect us to rate them – we are only human after all!!!)
We will be revising this list next year so if you disagree with any of our choices , or feel that we have missed something vitally important, please let us know. All suggestions will be taken under advisement for 2019!
Merry Christmas everyone!
---
---
Home Alone
Of course! We have to start with Home Alone, right? Macaulay Culkin lived the dream … you know, if your dream is to have the house all to yourself while under siege by creepy criminals!
No Christmas would be complete without a viewing of this beloved Christmas classic. Merry Christmas, you filthy animals!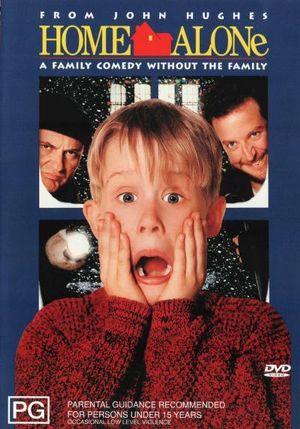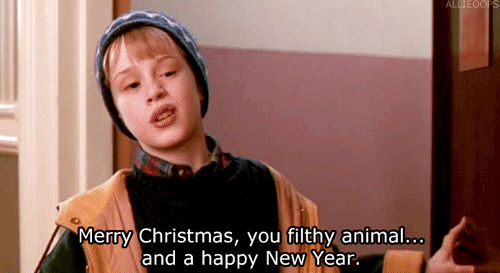 ---
How The Grinch Stole Christmas
Jim Carrey is suitably mean as The Grinch, who decides to ruin Christmas for the holiday-loving town of Whoville.
In case you are not aware there is a new Benedict Cumberbatch version of The Grinch! But we thought we'd stick with Jim Carey's Live Action version for this year's Top 10. (We are prepared to reconsider this next year!)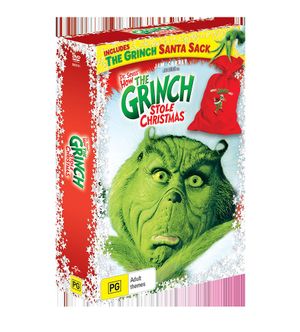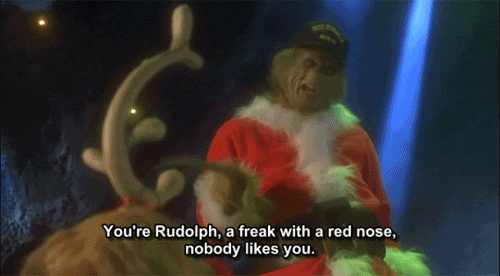 ---
Merry Christmas Mr Bean
I mean come on. This one is a no brainer. Christmas just wouldn't be the same without a bit of Rowan Atkinson wearing a turkey on his head.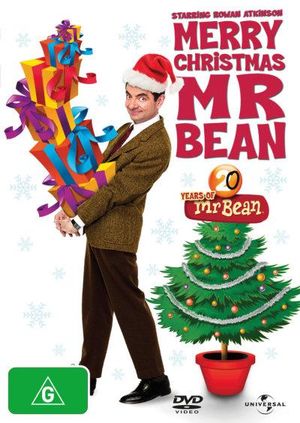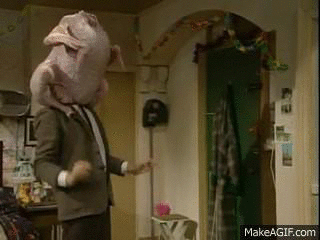 ---
Muppets Christmas Carol
The Muppets team up with Michael Caine in this film, reinterpreting the Dickens classic.
Kermit the Frog. Michael Caine. Dickens. What's not to love here?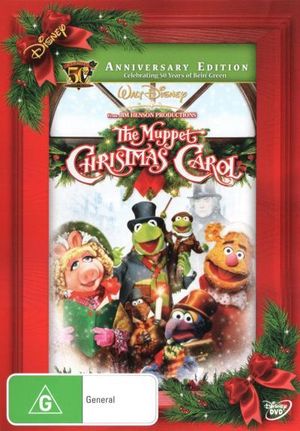 ---
Die Hard
John McClane must save the day when his wife's Christmas party is overrun by terrorists. What could be more in the holiday spirit!?
Bruce Willis returns for several sequels, but it's the first Die Hard movie that many have embraced as their favourite Christmas movie. Some may consider it an unconventional choice, but we didn't feel like the list would be complete without John McClane!
---
The Santa Clause (1-3)
Tim Allen is roped into filling in Santa's shoes in The Santa Clause, as he struggles to balance his disbelief in the idea, his day job as an advertising executive and the realities of trying to deliver all those toys before Christmas.
---

The Nightmare Before Christmas
This magical and amazing Tim Burton Classic manages to combine Halloween and Christmas, as the Pumpkin King decides he doesn't want to be scary this year, but instead wishes to celebrate Christmas. Spooky and spectacular, this is a much watch at Christmas time!
---

Love Actually
Whether you love or hate it, it's always on at Christmas time so you'll probably end up watching it! And honestly … even if you're not a fan you have to admit that it's always a good decision to watch Hugh Grant dancing to Jump (For My Love) by The Pointer Sisters. Always.
---
Jingle All the Way
I don't know about you, but I would rather not celebrate Christmas without Arnold Schwarzenegger. In Jingle all the way, Arnie sets off for a Turbo Man action figure for his son, the day before the holiday, while every other parent is also trying to track down the toy. Much Christmas insanity ensues!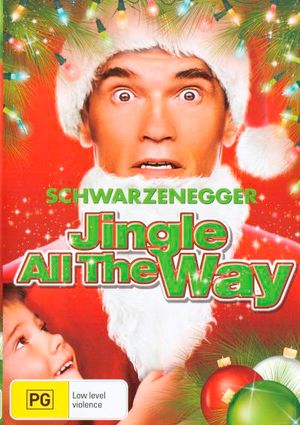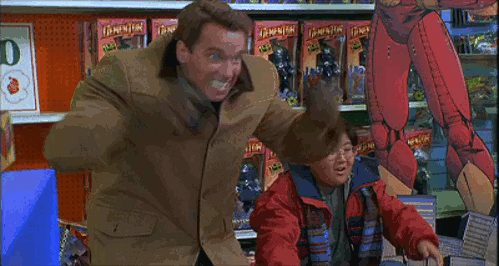 ---

It's a Wonderful Life
It's a Christmas classic for a reason! The heartwarming and timeless tale of George Bailey has such a beautiful message about the important things in life. If you can make it through this movie without getting a lump in your throat or blinking away a few happy tears then you might be a robot. If you only watch one Christmas movie this year, make it this one!
---
DVD Bestsellers of 2018
#1 Jimmy Barnes Working Class Boy
#2 The Guernsey Literary & Potato Peel Pie Society
#3 The Crown Season 1
#4 Outlander
#5 The Handmaid's Tale
#6 Mamma Mia! : Here We Go Again
#7 The Crown Season 2
#8 Tea with the Dames
#9 A Place to Call Home
#10 Gurrumul
#11 Sweet Country
#12 David Attenborough's Tasmania
About the Contributor
Sarah McDuling is Booktopia's Senior Content Producer and Editor of The Booktopian Blog. She has been in the bookselling game for almost a decade and a dedicated booklover since birth (potentially longer). At her happiest when reading a book, Sarah also enjoys talking/writing/tweeting about books. In her spare time, she often likes to buy a lot of books and take photographs of books. You can follow her on Twitter and Instragram @sarahmcduling
Follow Sarah: Twitter