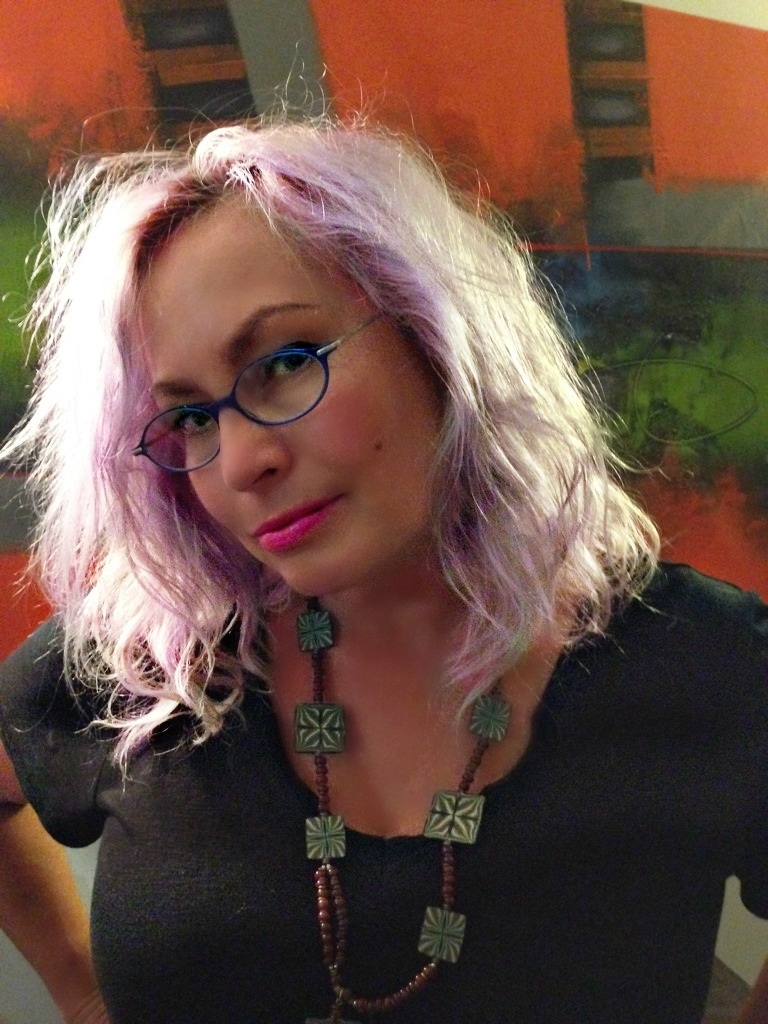 Nikki McWatters is the author of Hexenhaus, One Way of Another and Madness Mayhem and Motherhood. She has had an adventurous life from television acting to working for a billionaire to being homeless and living in a tent with her young family. The one constant in her life has been her passion for the written word. After completing a law degree in 2009, she changed her mind about her career direction and dared herself to follow her dream of becoming a published author.
She has written for the Sydney Morning Herald, the UK Huffington Post and The Big Issue. She is currently the spokesperson for the annual Vinnie's CEO Sleepout. Nikki also has a law degree in her bottom drawer somewhere.
Her latest book, Liberty, was published on the 19th of October 2018 and is available to order from Booktopia.
Now Nikki McWatters answers Ten Terrifying Questions …
---
1. To begin with why don't you tell us a little bit about yourself – where were you born? Raised? Schooled?
I was born in the Southport Hospital on the Gold Coast. It has since been demolished.
I went to primary school at St Vincent's in Surfers Paradise. Demolished.
I studied at Star of the Sea for my high school years. You guessed it ¬– demolished.
I am detecting a sinister pattern here …
2. What did you want to be when you were twelve, eighteen and thirty? And why?
When I was twelve I wanted to be a writer and won my first short story competition in the local newspaper. At eighteen I wanted to be a rock star and at thirty I just wanted to be happy.
3. What strongly held belief did you have at eighteen that you do not have now?

One belief I had at eighteen was that talent was all one needed for success in the arts. I thought hard work was overrated. I was wrong. The world isn't fair and the most talented aren't always recognised. The good die young and bad things happen to good people and there are plenty of geniuses living below the poverty line. I suppose I felt that there was some sublime justice and serendipity at play in the world but the years have taught me that it's not so simple and the struggle is real. I do feel jaded at times but still believe in the power of great art to make a difference.
4. What were three works of art – book or painting or piece of music, etc – you can now say had a great effect on you and influenced your own development as a writer?
Three works of art. Hmmm. There are so many pieces of inspiration that make up the quilt of my own art. I will settle on three that struck me deeply when I was a teenage girl because they laid the foundation, I think.
The first is a collection. My art teacher took us on an excursion to see a Brett Whiteley exhibition in Brisbane and the visceral passion of his art packed a punch and I learned then that passion is the fuel that fires art.
In literature it was Emily Bronte's Wuthering Heights that struck a chord. I related so deeply to the complicated character of Catherine, and Heathcliff was my first literary crush. Musically speaking, I was swept away by the soundtrack to The Mission by Ennio Morricone and my early endeavours at creative writing occurred against that musical backdrop.
Now I write to the sound of the neighbour's dogs and my bickering children.
5. Considering the innumerable artistic avenues open to you, why did you choose to write a novel?
Why did I choose to write a novel? I could well answer that the novel chose me. I've written memoir and that certainly comes from within, dredging up stuff from the swamp of memory. But the three novels I have written have floated on the ether and settled on me and then seeped into my pores. Part of me believes that there are stories wafting about on an invisible plane looking for the right person to settle upon who might pen them. My three novels were inspired by a long-lost ancestor I found during research for an idea and part of me believes she was whispering from beyond the grave.
The other part of me believes that writing a novel is a form of masochism. It's a very long and lonely pursuit. Your bones and joints will hate you. It's easy to become a paranoid reclusive … but on the upside, in writing fiction you can let yourself become your characters and travel anywhere and experience anything, including time travel, and that is a form of freedom and adventure that transcends the laws of nature. That said, the best thing about writing a novel is having written it. The End. Being able to hold a book in your hand or see someone on the bus smiling as they read it is what makes it all well worth it. That last bit hasn't happened to me yet but my son did see a woman reading Liberty on the train last week and that news gladdened my writer's heart.
6. Please tell us about your latest novel…
My latest novel is Liberty, a companion book to Hexenhaus, although it can be read as a stand-alone, before or after. It is a young adult novel but was written with an ageless audience in mind. The three lead characters are young women who find themselves crushed by circumstance and society and seek to liberate themselves from oppression. The three stories are based on real events and the two girls from the distant past, Jeanne Laisné from France and Betsy Gray from Ireland, are real heroines who did stand up and defy the people who sought to silence them. The more modern strand of the tale tells of Fiona McKechnie, who finds herself caught up in the 1960's anti-Vietnam protest movement in sultry Brisbane. It is an empowering story of girl awesomeness. And just for some magical mystery, all the girls from both novels are bound by a mysterious family book that contains a secret matrilineal bloodline. 'We have blood of iron!' It is a novel about the Sisterhood, something girls really need more than ever in this revolutionary era of the #metoo movement.
7. What do you hope people take away with them after reading your work?
I would hope that any person who reads Liberty will close the last page, fist pump into the air and roar 'I can do ANYTHING!'
8. Whom do you most admire in the realm of writing and why?

I love Matt Haig's work. He is riding a soaring wave of success right now with his books dealing with mental illness and is bringing so much comfort to so many people. But his fiction is really fabulous. How to Stop Time was one of those books that you start and don't put down until you finish. I was lucky enough to be 'in conversation' with him when he was in Australia recently and he really is as nice as he seems. And Trent Dalton's Boy Swallows Universe blew my bobby-socks off! Can that guy write, or what?! I read the first chapter and felt like hanging up my quill. He's just … blisteringly, terrifyingly good.
9. Many artists set themselves very ambitious goals. What are yours?
Ambitious? Me? Never. Ah well … a little bit. I've always wanted to win an Academy Award. I used to be an actor but life got in the way. Now perhaps I might hope for one for an adapted screenplay? Maybe from one of my books? If Spielberg or Baz or Nicole Kidman stumble upon this, the rights are up for grabs. But seriously, as a writer, there is no greater buzz than seeing your book in a bookstore or library. It's a snapshot moment that never gets old and there are always happy tears.
10. What advice do you give aspiring writers?
Advice to budding writers? I could give a really terrifyingly brutal answer here but won't. Persistence. One word. There are so many knockbacks, so many rejections, that one really must be quite thick-skinned and that's oxymoronic when talking about writers who are naturally thin-skinned, which is a beautiful thing because it lets life soak in deep. But you have to keep going, push through, never lose the dream, fan the embers with words, lots and lots of words. Write all the time. Read all the time. Words have enormous power. Fill yourself up with them. To the brim. Overflow with words. Success isn't in writing a best seller. Success is in writing your best story. Put your words together in a way that only you can and breathe fire into them. Passion. And get a soft cushion because you will sit on your butt an awful lot as a writer.
Liberty by Nikki McWatters is published by University of Queensland Press and is available to order from Booktopia
---
Bestsellers of the Week
1. The Land Before Avocado by Richard Glover
2. Any Ordinary Day by Leigh Sales
3. Ottolenghi SIMPLE by Yotam Ottolenghi
5. Roxy's Little Black Book of Tips and Tricks by Roxy Jacenko
6. The Barefoot Investor 2018 Update by Scott Pape
7. The Lost Man by Jane Harper
8. The Ice Monster by David Walliams
9. Nine Perfect Strangers by Liane Moriarty
10. Special Guest by Annabel Crabb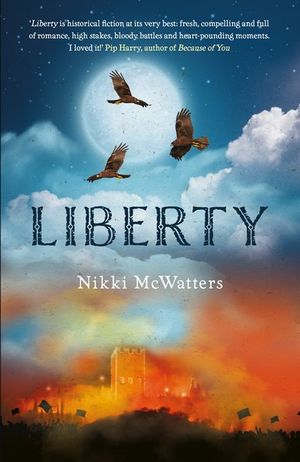 Liberty
n 1472, Jeanne's father has arranged her marriage to the French Lieutenant Lagoy against her wishes, but armed forces are swelling outside the stone walls and so Jeanne risks her life to rally the city's women to protect the freedom of her people and perhaps herself.
In 1797, Betsy, a feisty, brave Irish girl, her brother George and best friend, Will, secretly join the rebel army, unbeknownst to her father, hoping to liberate Ireland from the yoke of English rule. In 1960's Australia, Fiona wants to fit in with her new university friends but her values and convictions are challenged when Luke gets his conscription papers. Will she join the protest movement and march for peace, in opposition to her family and society?
Liberty is an action-filled account of three women, all living in different times but descended from one female bloodline, who find themselves fighting forces that threaten their freedom.
About the Contributor