Welcome to your weekly round-up of book news!
Scroll down for a quick recap of our favorite book-related stories, events, awards and more …
---
95-year old woman enrolls in school to learn how to read and write
Chebelina Mukomuga, a 95-year-old Kenyan woman, has made headlines by enrolling in school to learn how to read and write!
Mukomuga's story went viral after photos of her in the classroom were posted online. Though her exact age is unknown, she estimates that she was born in 1923. She is the oldest person in her class.
With her decision to learn how to read and write in her nineties, Chebelina Mukomuga has inspired people all over the world – proving that education has no age limit and it is never too late to achieve your dreams!
---
James Frey wins the 2018 Bad Sex in Fiction Prize!
Did you know there is a literary prize for Bad Sex in Fiction?
Now in it's 26th year, the Bad Sex in Fiction Prize acknowledges the difficulty of writing a good sex scene. Even the most highly respected literary authors are prone to fall into cliche and cheesy innuendo when writing a sex scene. Luckily, this "tongue-in-cheek" literary prize exists as a way of drawing attention to "poorly written, perfunctory or redundant passages of sexual description in modern fiction."
This year saw a shortlist of all-male authors in competition for the prize including literary titan Haruki Murakami. The winner, however, was controversial author James Frey for his novel Katerina.
The prize was presented by the Literary Review in London.  In a press release the judges made the following comment about this year's winner: "Frey prevailed against a strong all-male shortlist by virtue of the sheer number and length of dubious erotic passages in his book. The multiple scenes of sustained fantasy in Katerina could have won Frey the award many times over."
"I am deeply honoured and humbled to receive this prestigious award," responded James Frey to the news of his win. "Kudos to all my distinguished fellow finalists – you have all provided me with many hours of enjoyable reading over the last year."
Click here if you brave enough to read Katerina by James Frey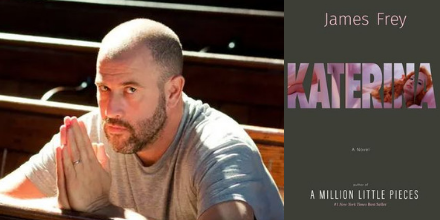 ---
Season 2 of American Gods will air in March
After many delays and much drama it seems the second season of American Gods – the Starz made TV show based on Neil Gaiman's novel of the same name – has finally gotten an air date.
After the popular first season aired, the show ran into trouble when the two show runners (Bryan Fuller and Michael Green) unexpectedly quit. They were replaced by Jesse Alexander who reportedly clashed with members of the cast, causing him to be sidelined.
There were reports of actor Ian McShane (who plays the role of Mr Wednesday) rewriting his own scripts because he was so unhappy with the way his character was being written. There was also some speculation that Neil Gaiman might have been unhappy with some of the creative decisions being made by various show runners past and/or present.
Now, after a six week delay followed by a forced hiatus – it looks like the problems have been solved! American Gods Season 2 is expected to begin airing in March 2019.
Click here for your copy of Neil Gaiman's American Gods.
---
Longlists Announced for the 2019 Indie Book Awards
The Longlists have been announced for the 2019 Indie Book Awards.
Established in 2008, the Indie Book Awards recognise and celebrate the indie booksellers as the number one supporters of Australian authors.
Did your favourite book of the year make it onto the Longlists? Click here to find out!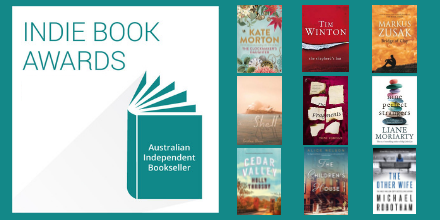 ---
The winners have been announced for the 2018 Prime Minister's Literary Awards!
The annual Prime Minister's Literary Awards support appreciation of Australian literature and provide recognition for both authors and illustrators.
This year saw more then 500 entries across the six categories of Children's literature, Young Adult literature, Fiction, Poetry, Non-fiction and Australian history.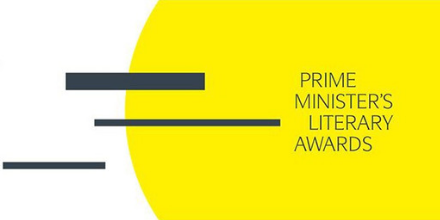 ---
Bestsellers of the Week
1. The Land Before Avocado by Richard Glover
2. Any Ordinary Day by Leigh Sales
3. Ottolenghi SIMPLE by Yotam Ottolenghi
5. Roxy's Little Black Book of Tips and Tricks by Roxy Jacenko
6. The Barefoot Investor 2018 Update by Scott Pape
7. The Lost Man by Jane Harper
8. The Ice Monster by David Walliams
9. Nine Perfect Strangers by Liane Moriarty
10. Special Guest by Annabel Crabb

About the Contributor
Sarah McDuling is Booktopia's Senior Content Producer and Editor of The Booktopian Blog. She has been in the bookselling game for almost a decade and a dedicated booklover since birth (potentially longer). At her happiest when reading a book, Sarah also enjoys talking/writing/tweeting about books. In her spare time, she often likes to buy a lot of books and take photographs of books. You can follow her on Twitter and Instragram @sarahmcduling
Follow Sarah: Twitter