The winners have been announced for the 2018 Prime Minister's Literary Awards!
The annual Prime Minister's Literary Awards support appreciation of Australian literature and provide recognition for both authors and illustrators. This year saw more then 500 entries across the six categories of Children's literature, Young Adult literature, Fiction, Poetry, Non-fiction and Australian history.
Congratulations to all the winning authors and illustrators!
Without further ado, here are the winning titles of the 2018 Prime Minister's Literary Awards …
---
CHILDREN'S LITERATURE AWARD WINNER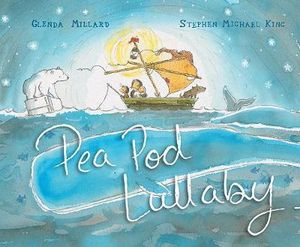 Pea Pod Lullaby
by Glenda Millard and Stephen Michael King
A glorious, heartfelt story about finding a safe place to call home, from award-winning book creators Glenda Millard and Stephen Michael King.
I am the small green pea, you are the tender pod, hold me
Words sing over the pictures in this evocative story: a beautiful lullaby about what we can be for each other.
A mother and baby, a boy and a dog run for their lives. A little boat carries them across the sea. A polar bear, too, has come adrift. When will they find land? Where will they find friends? Who will … READ MORE
---
YOUNG ADULT LITERARTURE AWARD WINNER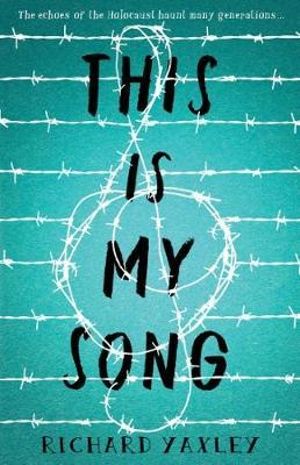 Brian Castro
by Richard Yaxley

This is my blood, this is my song. In the early 1940s in Czechoslovakia, Rafael Ullmann and his family are sent to Terezin, the so-called model ghetto for Jewish artists. In the 1970s in Canada, Annie Ullmann lives a predictable, lonely life on a prairie with her reclusive father and deaf-dumb mother. Thirty years later, in Australia, Joe Hawker is uncertain about himself and his future. Told across three continents and time-lines … READ MORE

---
FICTION AWARD WINNER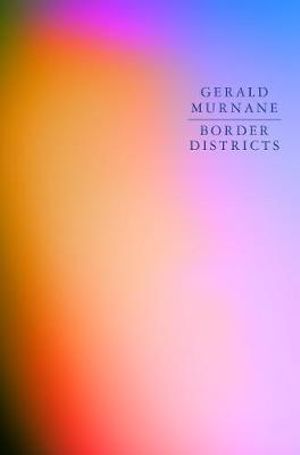 Brian Castro
By Gerald Murnane

Conceived as Gerald Murnane's last work of fiction, Border Districts was written after the author moved from Melbourne to a small town on the western edge of the Wimmera plains, near the border with South Australia. The narrator of this fiction has made a similar move, from a capital city to a remote town in the border country, where he intends to spend the last years of his life. It is a time for exploring the enduring elements of his experience, as these exist in his mind, images whose persistence is assured, but whose significance needs to be rediscovered.
Readers of Murnane's earlier work will recognise some of these images … READ MORE
---
Blindness and Rage: A Phantasmagoria
by Brian Castro
Blindness and Rage is a novel told in 34 cantos, somewhat in the manner of Pushkin's great Russian novel in verse, Eugene Onegin. Castro's hero Lucien Gracq is a townplanner from Adelaide who is writing a book-length poem, Paidia.
Doubtful of its reception, he travels to Paris to join a literary club which guarantees its members anonymity, by having their books published under someone else's name, while the authors themselves are encouraged to commit suicide if they are not already, as in Gracq's case, facing death from a terminal illness.
Castro's novel is a part-serious, part-comic fantasy on the present fate of literary authors, who might … READ MORE
---
NON-FICTION WINNER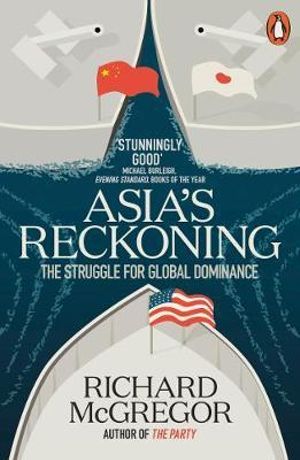 Asia's Reckoning
by Richard McGregor
he dramatic story of the relationship between the world's three largest economies, one that is shaping the future of us all, by one of the foremost experts on east Asia.
For more than half a century, American power in the Pacific has successfully kept the peace. But it has also cemented the tensions in the toxic rivalry between China and Japan, consumed with endless history wars and entrenched political dynasties. Now, the combination of these forces with Donald Trump's unpredictable impulses and disdain for America's old alliances threatens to upend the region. If the United States helped lay the postwar foundations for modern Asia, Asia's Reckoning will reveal how … READ MORE
---
AUSTRALIA HISTORY AWARD WINNER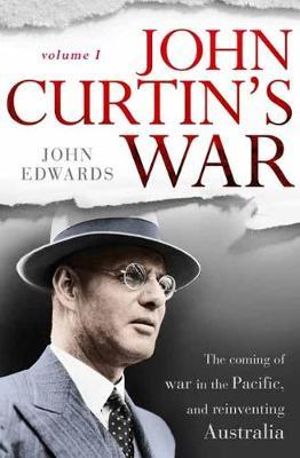 John Curtin's War: The coming of war in the Pacific, and reinventing Australia
by John Edwards
John Curtin became Australia's Prime Minister eight weeks before Japan launched war in the Pacific.
Curtin's struggle for power against Joe Lyons and Bob Menzies, his dramatic use of it when he took office in October 1941, and his determination to be heard in Washington and London as Japan advanced, is a political epic unmatched in Australian experience. As Japan sank much of the Allied navy, advanced on the great British naval base at Singapore, and seized Australian territories in New Guinea, Curtin remade Australia.
Using much new material John Edwards' vivid, landmark biography places Curtin as a man of his times, puzzling through he immense changes in Australia and its region released by … READ MORE
About the Contributor
Sarah McDuling is Booktopia's Senior Content Producer and Editor of The Booktopian Blog. She has been in the bookselling game for almost a decade and a dedicated booklover since birth (potentially longer). At her happiest when reading a book, Sarah also enjoys talking/writing/tweeting about books. In her spare time, she often likes to buy a lot of books and take photographs of books. You can follow her on Twitter and Instragram @sarahmcduling
Follow Sarah: Twitter