In case you haven't heard, there is a new film adaptation of Louisa May Alcott's Little Women in the works!
If this doesn't seem exciting or necessary to you then allow me a moment to explain why you are wrong. This is incredibly and extremely exciting news – mostly because of the director that has been chosen and the stellar cast of actors involved. Here are all the details I have been able to find about this upcoming piece of cinematic genius!
1.  Greta Gerwig (Lady Bird, Frances Ha) is directing the new version of Little Women. Originally brought in to help rewrite the script, Greta had so many amazing ideas about the film that she was offered the chance to direct.
2. The four March sisters will be played by Emma Watson, Saoirse Ronan, Florence Pugh and Eliza Scanlen. Emma Watson will play the eldest sister Meg. Saoirse Ronan will play Jo. Meanwhile relative newcomers Florence Hugh (Lady Maceth) and Australian actress Eliza Scanlan (Sharp Objects) will play Amy and Beth respectively. You can catch the first glimpse of the four March sisters in the picture below.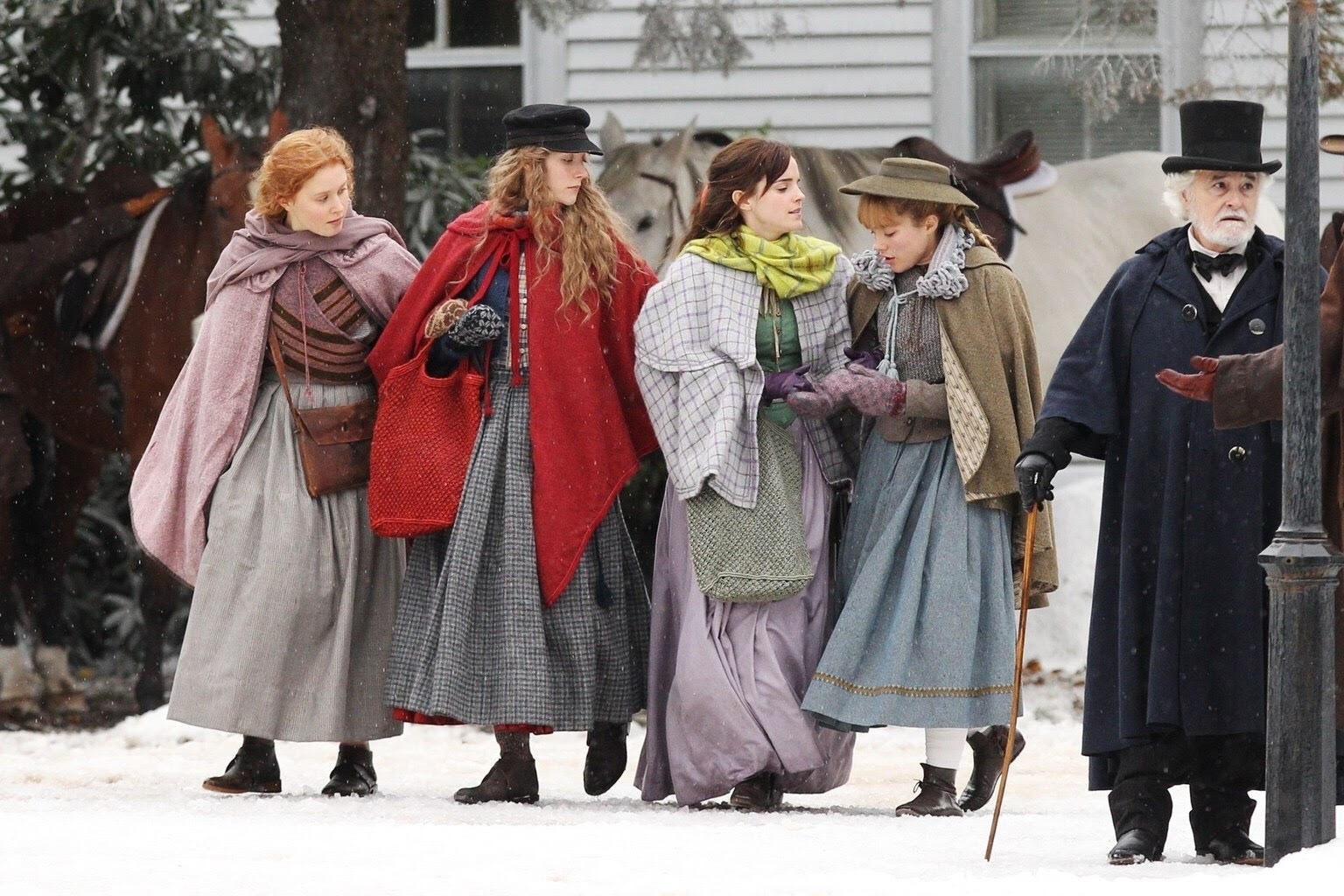 3. Timothée Chalamet (Call me By Your Name) is going to play the role of Laurie and Laura Dern (Big Little Lies) has been cast as Mrs March (AKA Marmee)!
4. Arguably the most exciting casting news is that the role of Aunt March will be played by none other than her royal majesty, MERRYL STREEP!
5. The film will be released on December 25th next year, which is basically the best Christmas present ever. Merry Christmas 2019 everyone!
6. Emma Stone was set to play the role of Meg. Unfortunately she had to pass due to scheduling difficulties, however, I think we can all agree that Emma Watson is an absolutely perfect choice for the role! Catch a glimpse of her in costume below!

7. The film will reunite Greta Gerwig with young stars Saoirse Ronan and Timothée Chalamet – both of whom starred in Lady Bird.
8. More casting news! The role of John Brooke (AKA Laurie's tutor and Meg's suitor) will be played by James Norton, who you may remember from his TV roles in Happy Valley, Grantchester and War & Peace
9. The plot will focus on the later half of the novel, once the girls are young adults and Meg, Jo, and Amy have left home. There will be a lot of flashbacks, presumably calling back to events in the first half of the novel. Given Greta Gerwig's proven success at telling coming-of-age-stories – such as in her award-winning film Lady Bird – it seems a safe bet that this classic tale of sisters growing up and discovering who they are is in very safe hands.
10. The film will be produced by Swicord for Sony Pictures, along with Amy Pascal (Spider-Man: Homecoming) and Denise Di Novi (Heathers).
And that's everything we know so far! While we wait for more details to surface, wouldn't this be the perfect time to read (or re-read) Louisa May Alcott's timeless and beloved classic, Little Women?
---
Bestsellers of the Week
1. Any Ordinary Day by Leigh Sales
2. Wundersmith: The Calling of Morrigan Crow by Jessica Townsend
3. The Land Before Avocado by Richard Glover
4. The Barefoot Investor 2018 Update
5. Ottolenghi Simple by Yotam Ottolenghi
6. Nine Perfect Strangers by Liane Moriarty
7. The Lost Man by Jane Harper
8. The Ice Monster by David Walliams 
9. The Three Secret Cities by Matthew Reilly
10. Bridge of Clay by Markus Zusak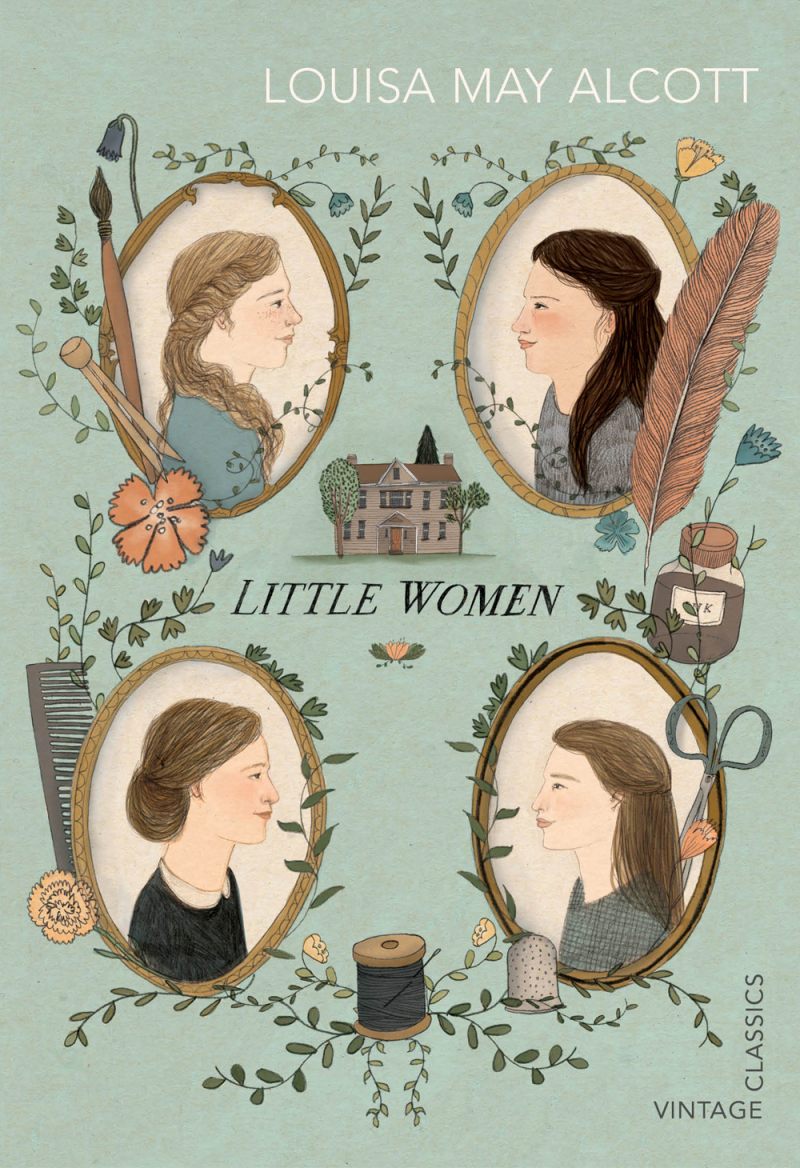 Little Women
Christmas won't be the same this year for Meg, Jo, Beth and Amy, as their father is away fighting in the Civil War, and the family has fallen on hard times. But though they may be poor, life for the four March sisters is rich with colour, as they play games, put on wild theatricals, make new friends, argue, grapple with their vices, learn from their mistakes, nurse each other through sickness and disappointments, and get into all sorts of trouble.
About the Contributor
Sarah McDuling is Booktopia's Senior Content Producer and Editor of The Booktopian Blog. She has been in the bookselling game for almost a decade and a dedicated booklover since birth (potentially longer). At her happiest when reading a book, Sarah also enjoys talking/writing/tweeting about books. In her spare time, she often likes to buy a lot of books and take photographs of books. You can follow her on Twitter and Instragram @sarahmcduling
Follow Sarah: Twitter