The winners for the 2018 YABBAs (Young Australians Best Book Awards) have been announced. Congratulations to all the winning authors and illustrators!
Meredith Costain received the 2018 Graham Davey Citation honour award. This award is given each year to a book or person that 'has made an impact on Australian children's literature'.  Meredith Costain is the author of the Olivia's Secret Scibbles series and the Ella Diaries series.
The YABBAs are Victoria's children's choice awards and the winning titles are listed below:
PICTURE STORYBOOKS
---

Do Not Open This Book Again! 
by Andy Lee and Heath McKenzie
He's back! And only one thing's for certain – HE DOESN'T WANT YOU TO OPEN THE BOOK!
A Note from Andy Lee:
I wrote this book as a surprise for my sister and her husband to celebrate their son George's first birthday. He liked it. So when I heard my sister was pregnant again, it didn't seem fair to not have another book to celebrate the arrival of the new baby. This is that book.
FICTION FOR YOUNGER READERS

---
The Bad Guys Episode 5: Intergalactic Gas
by Aaron Blabey
The bad news? The world is ending. The good news? The Bad Guys are back to save it!
Sure, they might have to borrow a rocket . . . And there might be something nasty in one of the spacesuits . . . And Mr Piranha might have eaten too many bean burritos . . . But seriously, how BAD can it be?
How bad?! SUPER BAD.
It's one small step for the Sort-Of-International-League-Of-Good-Guys-Guys. It's one giant leap for The Bad Guys.
FICTION FOR OLDER READERS

---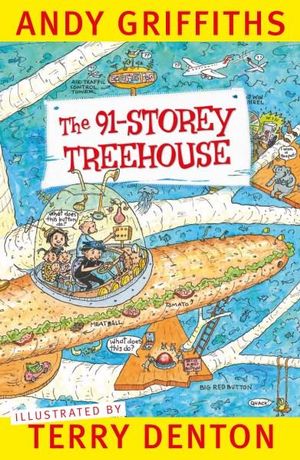 The 91-Storey Treehouse
by Andy Griffiths and by Terry Denton
Andy and Terry's amazing treehouse has 13 new storeys. Prepare for more zany fun and crazy adventures!
The seventh book in the bestselling series from Australia's most popular children's author and illustrator.
Join Andy and Terry in their ridiculous 91-storey treehouse! Go for a spin in the world's most powerful whirlpool, take a ride in a submarine sandwich, get marooned on a desert island, hang out in a giant spider web, visit the fortune teller's tent to get your fortune told by Madame Know-it-all and decide whether or not to push the mysterious big red button. Well, what are you waiting for? Come on up!
FICTION FOR 7.9

---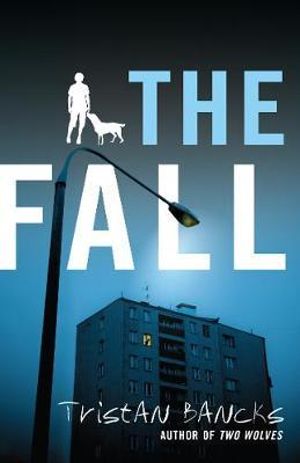 The Fall
by Tristan Bancks

In the middle of the night, Sam is woken by angry voices from the apartment above.
He goes to the window to see what's happening – only to hear a struggle, and see a body fall from the sixth-floor balcony. Pushed, Sam thinks.
Sam goes to wake his father, Harry, a crime reporter, but Harry is gone. And when Sam goes downstairs, the body is gone, too. But someone has seen Sam, and knows what he's witnessed.
The next twenty-four hours could be his last.
About the Contributor
Sarah McDuling is Booktopia's Category Manager for Children's and Young Adult Books. She has been in the bookselling game for almost a decade and a dedicated booklover since birth (potentially longer). At her happiest when reading a book, Sarah also enjoys talking/writing/tweeting about books. In her spare time, she often likes to buy a lot of books and take photographs of books. You can follow her on Twitter and Instragram @sarahmcduling
Follow Sarah: Twitter