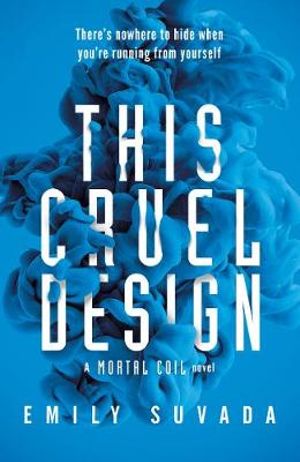 This Cruel Design
by Emily Suvada
Review by Bronwyn Eley
If you haven't already read book one in this series, I beg of you, please pick up a copy of This Mortal Coil ASAP. There have been a lot of dystopian books lately, all with great hooks and a strong lead characters, but none are as good as this series.
Aussie born author, Emily Suvada, did what any good author should do – she wrote what she knew – which, in this case, was genetic engineering. With a background studying maths and astrophysics, she then moved on to teach herself about STEM research and coding. She has very broad interests and a fantastic talent for making a complicated subject accessible and thrilling.
This Mortal Coil ended on an epic cliffhanger, one I personally did not see coming. I had been eager to get my hands on This Cruel Design for a long time and happily dove back into the world of Catarina, Cole, Leoben … and Jun Bei. I don't want to spoil anything in case you haven't read this series yet but let me just say that the plot twist involving Cat and Jun Bei was shocking, memorable and totally cool!
This Cruel Design is just as fast-paced as book one and I was drawn immediately into the continuation of their story. Cat is struggling to come to terms with all she discovered at the end of book one. Her relationship with Lachlan is the most interesting hook for me. Mentor? Father? Manipulator? I feel just as confused about him as she does and I found myself itching for their reunion (whether it be good or bad) each step of the way.
Emily Suvada proposes a rather frightening world where humans are forced to result to cannibalism to survive because, if they don't, they might explode. Pretty gruelling. As the virus warps and adapts and changes, Cat and her team barrel straight into a war for the survival, if not just themselves, but the entire world too.
Thrilling, high impact and completely addictive, This Cruel Design is a truly awesome read! I highly recommend this series for anyone looking to spice up their reading life!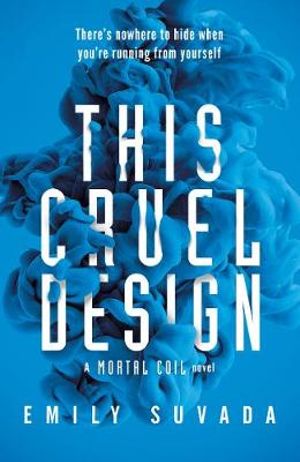 This Cruel Design
The blistering follow-up to This Mortal Coil - where can you hide when you're running from yourself?
Catarina thought they'd stopped the Hydra virus. She was wrong.
After laying everything on the line to decrypt the vaccine, Cat realises that Lachlan's daemon code is in the panel of every person on the planet's surface. With it, he can reprogram humanity.
She, Cole and Leoben set out to stop him, but they're on a timer. Cartaxus - the shadowy corporation that's both helped and hindered them - has a deadly end game in play. The virus is evolving, the vaccine is dying, and if Cat can't find Lachlan in three days, they'll use lethal code to wipe out every person on the planet ... READ MORE
About the Contributor
Before entering the exciting world of books, Bronwyn served in the Royal Australian Air Force, travelled extensively and worked (still does!) as a barista on the weekends. Books are her true passion. Bronwyn's debut fantasy novel Relic is coming out in 2019 with indie publishing house Talem Press. They are to publish her entire trilogy called The Relic Trilogy. In her spare time, Bronwyn writes, reads and enjoys keeping fit (which she undoes by eating loads of chocolate) with Martial Arts and personal training. She can't answer what her favourite book is but she has a soft spot for Peter Pan (J.M Barrie), Outlander (Diana Gabaldon), Stardust (Neil Gaiman), The Illuminae Files (Jay Kristoff and Amie Kaufman) and Six of Crows (Leigh Bardugo). Fantasy, sci-fi and YA make up the majority of her bookshelves.