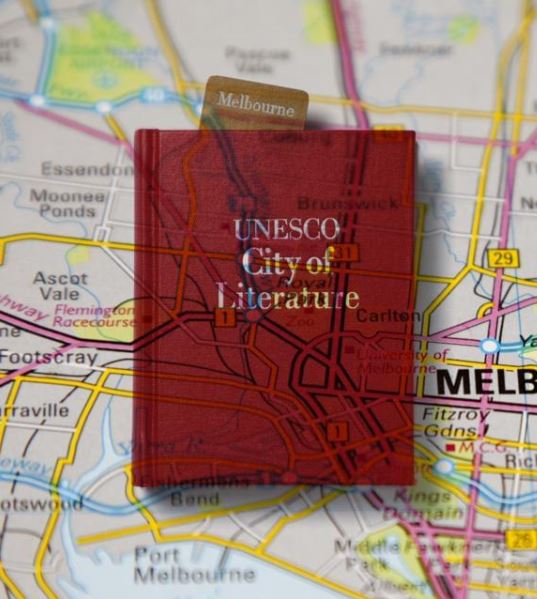 Did you know Melbourne is a City of Literature?
That's right! Australia has its very own internationally recognised City of Literature, and that city is Melbourne!
Officially Designated a 'City of Literature' by UNESCO Creative Cities Network in 2008 – Melbourne is one of the world's 28 named Cities of Literature.
This November Melbourne marks its 10 year anniversary as an official City of Literature and to celebrate this The Wheeler Centre has planned two days of special events!
People can come and hear stories about the bookish history of Melbourne. What literary trends were popular in the past and what trends can we expect to see in the future? What's it like to live in Melbourne and what does it really mean to be named a City of Literature! All these topics and more will be explored during the 29th and 30th of November at the Our City of Literature event in The Wheeler Centre.
'Our City of Literature is made up of every reader, writer, librarian, bookseller, poet, wordsmith, comic writer and zinester, and while we celebrate being a UNESCO City of Literature every day, when we open a book, its important to take a moment to celebrate the last ten years and challenge the next.' – David Ryding, Melbourne City of Literature Director 
Click here to for more information about Our City of Literature.
And in the meantime, check out these amazing literary facts about Melbourne, courtesy of The Wheeler Centre!
Melbourne Literary Facts:
Around 80% of Victorians identify as readers, and more than 20% engage in creative writing themselves
According to the Australian Bureau of Statistics, the Victorian literary sector employs more than 15,000 people (including writers, print media workers, archivists and librarians)
Victoria is home to Australia's oldest public library, the State Library of Victoria (one of the first free public libraries in the world and the busiest state library in Australia)
Victoria has more bookshops than any other state in Australia
Melbourne boasts more bookshops per head of population than anywhere else in the country
Melbourne enjoys the country's highest concentration of community book clubs
Overall library use increased in 2017. Almost 1 million library members visited 373 local council library facilities more than 30.5 million times and borrowed 46 million items (an average of 47 items per person)
Victoria is home to more than 430 creative festivals, of which around 85 (20%) have a focus on literature and publishing
More than 1.5 million Victorians attended literary events and festivals in 2017 (not including library activities). Victorians are more likely to attend literary events (23%) or writers' festivals (7%) than the rest of Australia (5%)
Federal, State and philanthropic funding bodies distributed more than $6.5 million in funding to more than 150 writers, literary journals and organisations, supporting hundreds of activities and publications
The Victorian Prize for Literature is Australia's single richest literary prize
About the Contributor
Sarah McDuling is Booktopia's Senior Content Producer and Editor of The Booktopian Blog. She has been in the bookselling game for almost a decade and a dedicated booklover since birth (potentially longer). At her happiest when reading a book, Sarah also enjoys talking/writing/tweeting about books. In her spare time, she often likes to buy a lot of books and take photographs of books. You can follow her on Twitter and Instragram @sarahmcduling
Follow Sarah: Twitter