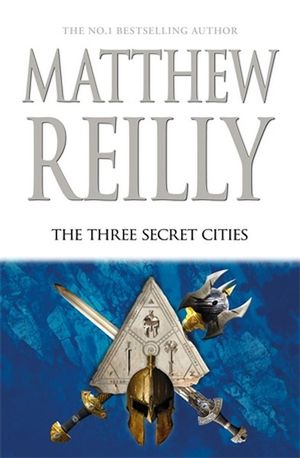 The Three Secret Cities
by Matthew Reilly
Review by Jayllee Carter
Matthew Reilly does it again!
The Three Secret Cities is a nail-biting and gut-wrenching adventure following Jack West Jr and his extremely talented family and friends as they save the world again.
Reilly, never one to shy away from killing much loved characters, will have readers wiping away tears more than a few times in The Three Secret Cities. (I know I definitely shed tears!)
From the moment I picked it up, I wasn't able to put this book down. Reilly blended real historical stories with fiction, creating an exciting and believable world where secret organisations, hidden worlds, myth and legend is brought to life.
As a huge Matthew Reilly fan, I was beside myself when I came across some small references to Mother and Scarecrow (characters from previous series)
A per usual, just when you think you know what's going to happen Reilly does a complete 180, changing the direction of the plot and leaving you on a painful cliffhanger asking, "When is the next book coming out?"
The Three Secret Cities is a great addition to the Jack West Jr series – a fantastic and thrilling story that I would recommend to any adventure-loving reader.
Click the link below at watch Matthew Reilly tell us about his new novel, The Three Secret Cities.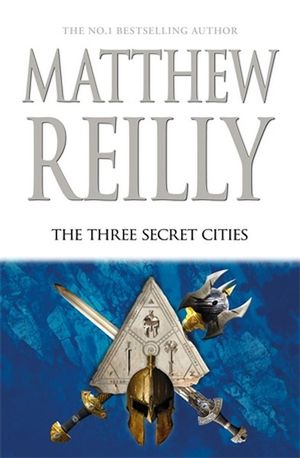 The Three Secret Cities
Jack West Jr: Book 5
A shadow world behind the real world...
....a world with its own history, rules and prisons, that is reaching into our world explosively. When Jack West Jr won the Great Games, he threw the four legendary kingdoms into turmoil.
Now these dark forces are coming after Jack in ruthless fashion. With the end of all things rapidly approaching, Jack must find the Three Secret Cities, three incredible lost cities of legend.
It's an impossible task by any reckoning, but Jack must do it while he is being hunted by the greatest hunters in history.
About the Contributor