In case you aren't aware, academy award winning actress, producer and entrepreneur, Reese Witherspoon, has released a cookbook!
It's called Whiskey in a Teacup and not only is it a thing of beauty, it's packed full of wonderful recipes, lifestyle tips and southern traditions. From book clubs to midnight barn parties … this book has it all!
The title of the book comes from an old saying of Reese Witherspoon's grandmother, Dorothea:
"My grandmother Dorothea always said that it was a combination of beauty and strength that made Southern women 'whiskey in a teacup'. We may be delicate and ornamental on the outside, she said, but inside we're strong and fiery." – Reese Witherspoon
The book contains all kinds of delicious recipes, such as this one for mouth watering cheddar biscuits: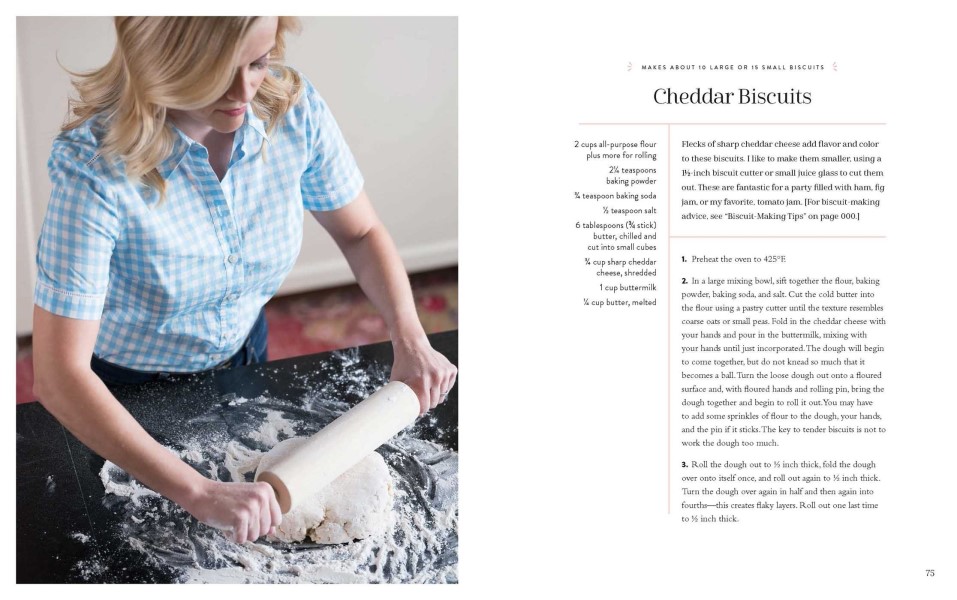 But this is so much more than just a cook book. It's also full of tips on how to entertain and decorate, as well as a wealth of detail about Reese's Southern heritage – including a fail proof (and only slightly insane) hot roller technique to achieve perfect hair!
Since the book's release on the 1st of October it has been warmly embraced by fans as well as celebrities. For example here is Reese sharing the aforementioned hot roller technique…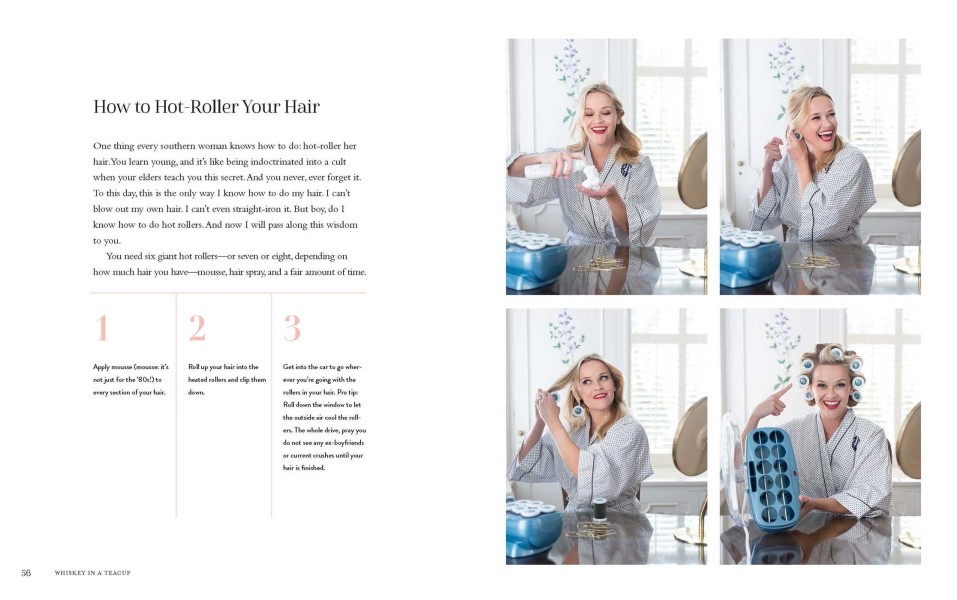 And now here is Jennifer Garner with her very own copy of Whiskey in a Teacup, putting Reese's advice into practice:
This isn't Reese's first foray into the book world. Through her production company she has become known for adapting books into blockbuster films and TV shows such as Gone Girl, Big Little Lies and the upcoming Little Fires Everywhere.
Her Instagram book club has become world famous and in fact, fans will be pleased to know there is a chapter on book clubs in Whiskey in a Teacup.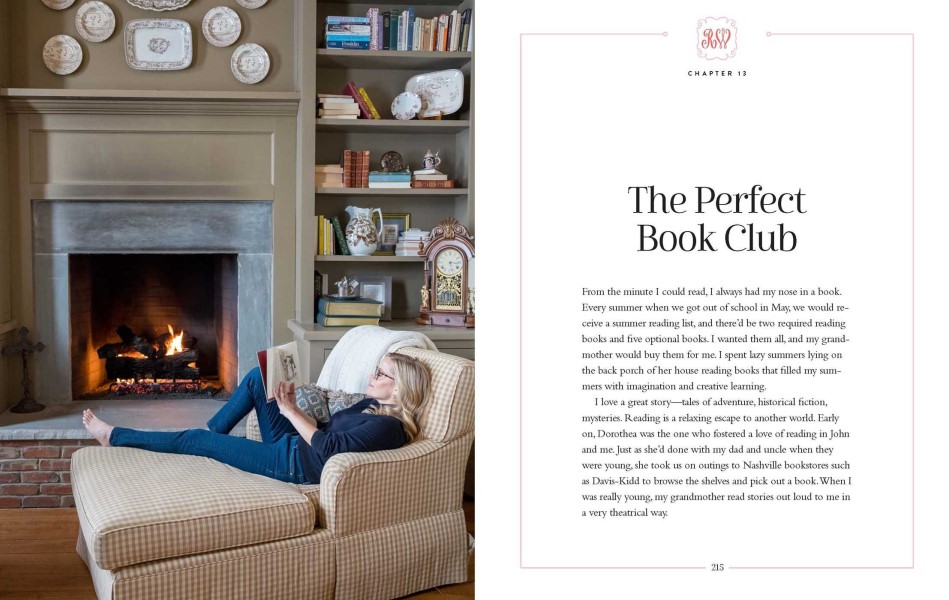 (Psst … in case you're wondering this month's pick for Reese Witherspoon's Book Club is This is How it Always Is)
Reese Witherspoon is a force to be reckoned with. Her production company (Pacific Standard Films) is hugely successful, her content company (Hello Sunshine) is thriving – she even has a clothing line (Draper James) and a Direct TV channel devoted to inspiring and lifting up women. Plus ontop of all this her Book Club is a powerhouse and she is somehow ontop of all this managing to be continue her accomplished acting career.
Whiskey in a Teacup is a pure delight – a loving ode to the American South and a celebration of all things Reese. This luxurious hardcover edition is full of vibrant, sumptuous photography and would make a perfect Christmas present for anyone who wants to let Reese Witherspoon guide their life choices. And why wouldn't you want that? Reese knows how to live life!
Plus for a limited time only we have signed copies of Whiskey in a Teacup! These special copies were held and signed by Reese herself, giving them a little bit of extra magic. We only have a limited number left so don't miss your change to nab one for Christmas! Only available while stocks last.
Whiskey in a Teacup
Reese Witherspoon's grandmother Dorothea always said that a combination of beauty and strength made southern women "whiskey in a teacup." We may be delicate and ornamental on the outside, she said, but inside we're strong and fiery.
Reese's southern heritage informs her whole life, and she loves sharing the joys of southern living with practically everyone she meets. She takes the South wherever she goes with bluegrass, big holiday parties, and plenty of Dorothea's fried chicken. It's reflected in how she entertains, decorates her home, and makes holidays special for her kids—not to mention how she talks, dances, and does her hair (in these pages, you will learn Reese's fail-proof, only slightly insane hot-roller technique). Reese loves sharing Dorothea's most delicious recipes as well as her favorite southern traditions, from midnight barn parties to backyard bridal showers, magical Christmas mornings to rollicking honky-tonks.
It's easy to bring a little bit of Reese's world into your home, no matter where you live. After all, there's a southern side to every place in the world, right?
About the Contributor
Sarah McDuling is Booktopia's Senior Content Producer and Editor of The Booktopian Blog. She has been in the bookselling game for almost a decade and a dedicated booklover since birth (potentially longer). At her happiest when reading a book, Sarah also enjoys talking/writing/tweeting about books. In her spare time, she often likes to buy a lot of books and take photographs of books. You can follow her on Twitter and Instragram @sarahmcduling
Follow Sarah: Twitter