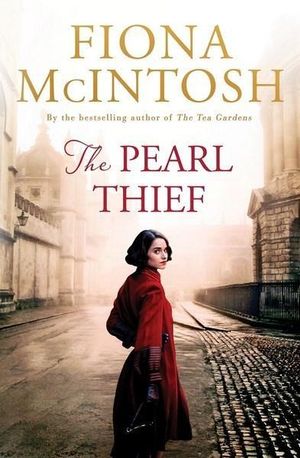 The Pearl Thief
by Fiona McIntosh
Review by Ben Hunter
Fans of Fiona McIntosh's evocative and richly researched historical narratives will fall in love with The Pearl Thief. In equal parts intriguing and devastating, this Holocaust survival story turned cat and mouse chase through 1960s Paris and London will have you desperately reading late into the night.
Some of my favourite moments from this novel happen in the very first pages. A proud Jewish Czech strolls his infant son across the cobblestones of Bohemia's capital, teaching the child of the magical history of their city, gazing up at the remarkable intricacies of the Astronomical Clock. But this beautiful scene is already under the shadow of Nazism and immediately the father is forced to make a humbling and heartbreaking choice with which the author sows a brilliant seed in the grand story to come.
Flash forward from Prague 1939 to London 1963 where the chic Parisian antiquities specialist, Serverine Kassel, has been called to the British Museum to view a new and exciting find – The Ottoman Pearls.
What her historian colleagues don't know is that she is not Severine Kassel, she's not even French. She is a survivor and she has watched those pearls as they were stolen by the war criminal who murdered her entire family.
From there the reader is whisked on a journey between London laneways and Parisian boulevards through a web of stalkers, lawyers and spies learning Serverine's harrowing story, told in gut-wrenching, shocking detail, along the way. Through scenes of horror and nail-biting suspense you know there's a remarkable sense of hope lying ahead.
Approaching 500 pages, The Pearl Thief is laced with nugget upon nugget of historical gold, with the author weaving a grand sense of time and place throughout the action. Reading this book makes you feel as though you've lived and breathed 1963 London and Paris. Fans and new readers of McIntosh alike will be savouring every moment.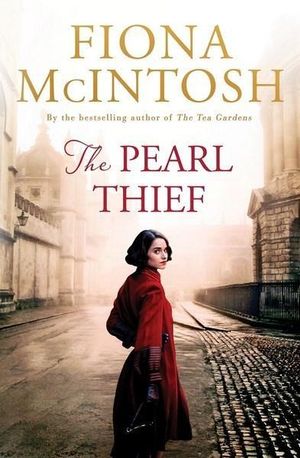 The Pearl Thief
Severine Kassel is asked by the Louvre in 1963 to aid the British Museum with curating its antique jewellery, her specialty. Her London colleagues find her distant and mysterious; her cool beauty the topic of conversations around its quiet halls. No one could imagine that she is a desperately damaged woman, hiding her trauma behind her chic, French image.
It is only when some dramatic Byzantine pearls are loaned to the Museum that Severine's poise is dashed and the tightly controlled life she's built around herself is shattered. Her shocking revelation of their provenance sets off a frenzied hunt for Nazi Ruda Mayek.
Mossad's interest is triggered and one of its most skilled agents comes out of retirement to join the hunt, while the one person who can help her – the solicitor handling the Pearls – is bound by client confidentiality. As Severine follows Mayek's trail, there is still one lifelong secret for her to reveal – and one for her to discover.
From the snowy woodlands outside Prague to the Tuilieries of Paris and the heather-covered moors of Yorkshire comes a confronting and heart-stopping novel that explores whether love and hope can ever overpower atrocity in a time of war and hate.
About the Contributor
Ben is Booktopia's dedicated fiction and children's book specialist. He spends his days painstakingly piecing together beautiful catalogue pages and gift guides for the website. At any opportunity, he loves to write warmly of the books that inspire him. If you want to talk books, find him tweeting at @itsbenhunter