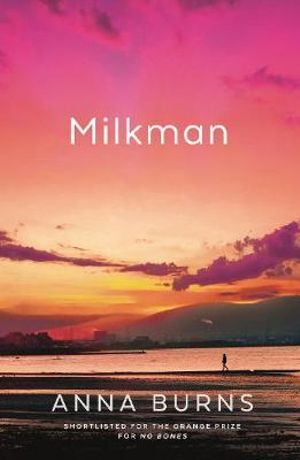 Milkman by Anna Burns has won the 2018 Man Booker Prize!
The announcement was made during a ceremony at London's Guildhall last night, and is reported to be the unanimous choice made by judges.
"None of us has ever read anything like this before…Anna Burns' utterly distinctive voice challenges conventional thinking and form in surprising and immersive prose. It is a story of brutality, sexual encroachment and resistance threaded with mordant humour." – Kwame Anthony Appiah.
Burns is the first Northern Irish author to ever have won the Man Booker Prize. She has previously been shortlisted for the Baileys Women's Prize for Fiction in 2002 for her novel, No Bones.
Milkman is set in an unnamed city, inspired by republican controlled Belfast of the 1970s. The story centres on an unnamed 18-year-old girl, the middle daughter in a family that has endured a lot of tragedy and loss.
Though she now lives in South East England, Anna Burns was born in Belfast and the novel is informed by her past experiences.
"I grew up in a place that was rife with violence, distrust and paranoia, and peopled by individuals trying to navigate and survive in that world as best as they could." – Anna Burns.
From the publishers blurb:
Set in an un-named city but with an astonishing, breath-shorteningly palpable sense of time and place Milkman is a tale of gossip and hearsay, silence and deliberate deafness. The story of inaction with enormous consequences and decisions that are never made, but for which people are judged and punished.
Middle sister is our protagonist. She is busy attempting to keep her mother from discovering her nearly-boyfriend and to keep everyone in the dark about her encounter with milkman (which she herself for the life of her cannot work out how it came about). But when first brother-in-law, who of course had sniffed it out, told his wife, her first sister, to tell her mother to come and have a talk with her, middle sister becomes 'interesting'. The last thing she ever wanted to be. To be interesting is to be noticed and to be noticed is dangerous.
Milkman is a searingly honest novel told in prose that is as precise and unsentimental as it is devastating and brutal. A novel that is at once unlocated and profoundly tethered to place is surely a novel for our times.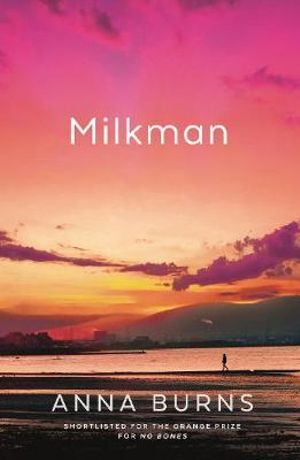 Milkman
Winner of the Man Booker Prize 2018
This beautiful and painful novel by Orange Prize shortlisted Anna Burns blends shades of early Edna O'Brien with Eimear McBride's exquisite ability to capture voice.
Set in an un-named city but with an astonishing, breath-shorteningly palpable sense of time and place Milkman is a tale of gossip and hearsay, silence and deliberate deafness. The story of inaction with enormous consequences and decisions that are never made, but for which people are judged and punished ... READ MORE
About the Contributor
Sarah McDuling is Booktopia's Senior Content Producer and Editor of The Booktopian Blog. She has been in the bookselling game for almost a decade and a dedicated booklover since birth (potentially longer). At her happiest when reading a book, Sarah also enjoys talking/writing/tweeting about books. In her spare time, she often likes to buy a lot of books and take photographs of books. You can follow her on Twitter and Instragram @sarahmcduling
Follow Sarah: Twitter