The Great Gatsby quoted at Princess Eugenie's Wedding
Princess Eugenie got married on Friday and she looked amazing, and Will and Kate held hands, and Prince George was adorable and Fergie was awesome and Eugenie's "beautiful dress" was incorrectly captioned by the BBC as "beautiful breasts" and there was a funny moment where it seemed like the ring wouldn't fit. It was all so great!
(Oh, and also Cara Delevingne broke the royal dress code – and the Internet – by totally killing it in a tuxedo and top hat.)
It was, overall, a delightful affair.
But lets talk about that reading, shall we?
During the ceremony the bride's sister, Princess Beatrice, read the below excerpt from F. Scott Fitzgerald's The Great Gatsby.
"He smiled understandingly-much more than understandingly. It was one of those rare smiles with a quality of eternal reassurance in it, that you may come across four or five times in life. It faced–or seemed to face–the whole eternal world for an instant, and then concentrated on you with an irresistible prejudice in your favour. It understood you just as far as you wanted to be understood, believed in you as you would like to believe in yourself, and assured you that it had precisely the impression of you that, at your best, you hoped to convey. Precisely at that point it vanished—and I was looking at an elegant young rough-neck, a year or two over thirty, whose elaborate formality of speech just missed being absurd. Some time before he introduced himself I'd got a strong impression that he was picking his words with care." – F. Scott Fitzgerald, The Great Gatsby
The explanation given for this peculiar choice is that the description of Jay Gatsby's smile reminded Eugenie of her fiance. Which is lovely … if you take the quote completely out of context. In context, it's just plain weird.
Firstly, Jay Gatsby is a notorious fraud with a gift for manipulating people – a charming conman trying to insinuate himself into an elite upper class.  Secondly, given that The Great Gatsby so famously criticises the rich elite … and this is a wedding in which the bride is quite literally a Princess … suffice to say a lot of people were confused.
This tweet from journalist Ned Donovan sums things up pretty well:
I get the impression that the Princesses may not actually have read the Great Gatsby, seeing as they just read a passage about the smile of a conman about to massively defraud you pic.twitter.com/wjcZhV6hkT

— Ned Donovan (@Ned_Donovan) October 12, 2018
Science proves that we should all buy more books!
A study by the Programme for the International Assessment of Competencies has revealed that people who grow up with a lot of books at home tend to have higher reading comprehension and better mathematical skills.
This may not seem like an astounding scientific discovery, after all it's not rocket science. We know that books make people smart, however, the intriguing thing is the study suggests it doesn't really matter how many books you actually read – as long as kids are surrounded by lots of books when they're growing up they are likely to benefit.
According to the Pacific Standard, the study featured data from 31 countries and has proven a strong link between home libraries and children's academic achievements. Literacy levels improve in tandem with the number of books in the home. Having eighty books in the home library was found to be an ideal number – resulting in higher than average scores for literacy. This correlation continues until you reach 350 books at which point it flat lines. So basically, it's a good idea to own a minimum of 80 books. And the more books you own the smarter you will be … until you hit 350.
"Adolescent exposure to books is an integral part of social practices that foster long-term cognitive competencies," writes a research team led by Joanna Sikora of Australian National University.
This is obviously great news for book addicts. If you're in the habit of buying more books than you have time to read … don't worry! Just the mere presence of books in your home could be making you smarter. Simply standing in close proximity to your TBR pile could be improving your mathematical and reading comprehension! It's science!!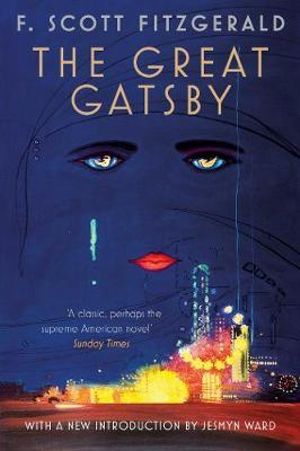 The Great Gatsby
'There was music from my neighbour's house through the summer nights. In his blue gardens men and girls came and went like moths among the whisperings and the champagne and the stars.'
Enigmatic, intriguing and fabulously wealthy, Jay Gatsby throws lavish parties at his West Egg mansion to impress Daisy Buchanan, the object of his obsession, now married to bullish Tom Buchanan. Over a Long Island summer, his neighbour Nick Carraway, a writer and a cousin to Daisy, looks on as Gatsby and Daisy's affair deepens. Tragedy looms in F. Scott Fitzgerald's masterpiece third novel, frequently named among the best novels of the twentieth century.
About the Contributor
Sarah McDuling is Booktopia's Senior Content Producer and Editor of The Booktopian Blog. She has been in the bookselling game for almost a decade and a dedicated booklover since birth (potentially longer). At her happiest when reading a book, Sarah also enjoys talking/writing/tweeting about books. In her spare time, she often likes to buy a lot of books and take photographs of books. You can follow her on Twitter and Instragram @sarahmcduling
Follow Sarah: Twitter