Consumed is a dark sizzling and sexy new thriller from J.R. Ward, the internationally bestselling author of the wildly popular Black Dagger Brotherhood series!
The first book in a new series about firefighters, Consumed follows the story of Ann Ashburn, an arson investigator with a troubled past on the hunt for a deadly killer.
From J.R. Ward herself, we have the answers to three questions about her latest book, the author  she most admires and her advise to aspiring writers …
---
Please tell us about your latest novel…
Consumed is about a strong woman transitioning from being a firefighter to becoming an arson investigator. It raises questions about purpose in life, and how we heal and move past tragedy, and how falling in love sometimes happens at the most inopportune times. It's also got a great bad guy and a surprising twist!
Whom do you most admire in the realm of writing and why?
I most admire Stephen King. He started out in genre (horror) and pursued his craft with such passion and commitment over so many years that he was recognized with a National Book Foundation lifetime achievement award- which is a literary recognition. I'm not suggesting at all that that would be my trajectory! But he is an inspiration to me. Even after all he has accomplished, it still feels to me that he's about the work above everything else.
What advice do you give aspiring writers?
I give two main pieces of advice. 1) Write every day. Make your writing a priority, a "have to" instead of an "if I have time." Telling stories has a creative element to it, but if you're going to do it, there has to be discipline and that muscle must be exercised regularly.
2) Be your own editor- and there are different facets to this: Learn your strengths and weaknesses, be honest about them to yourself, and treat your material with objectivity instead of sentiment. Deconstruct books that you read to figure out exactly what the author was doing, and understand why things worked or didn't work for you. Be your own compass and put out your own vision and voice; writing to a committee doesn't work because everyone has different opinion about things and at the end of the day, you are the creator.
Above all, believe in yourself when you might feel you have no reason to be your own champion!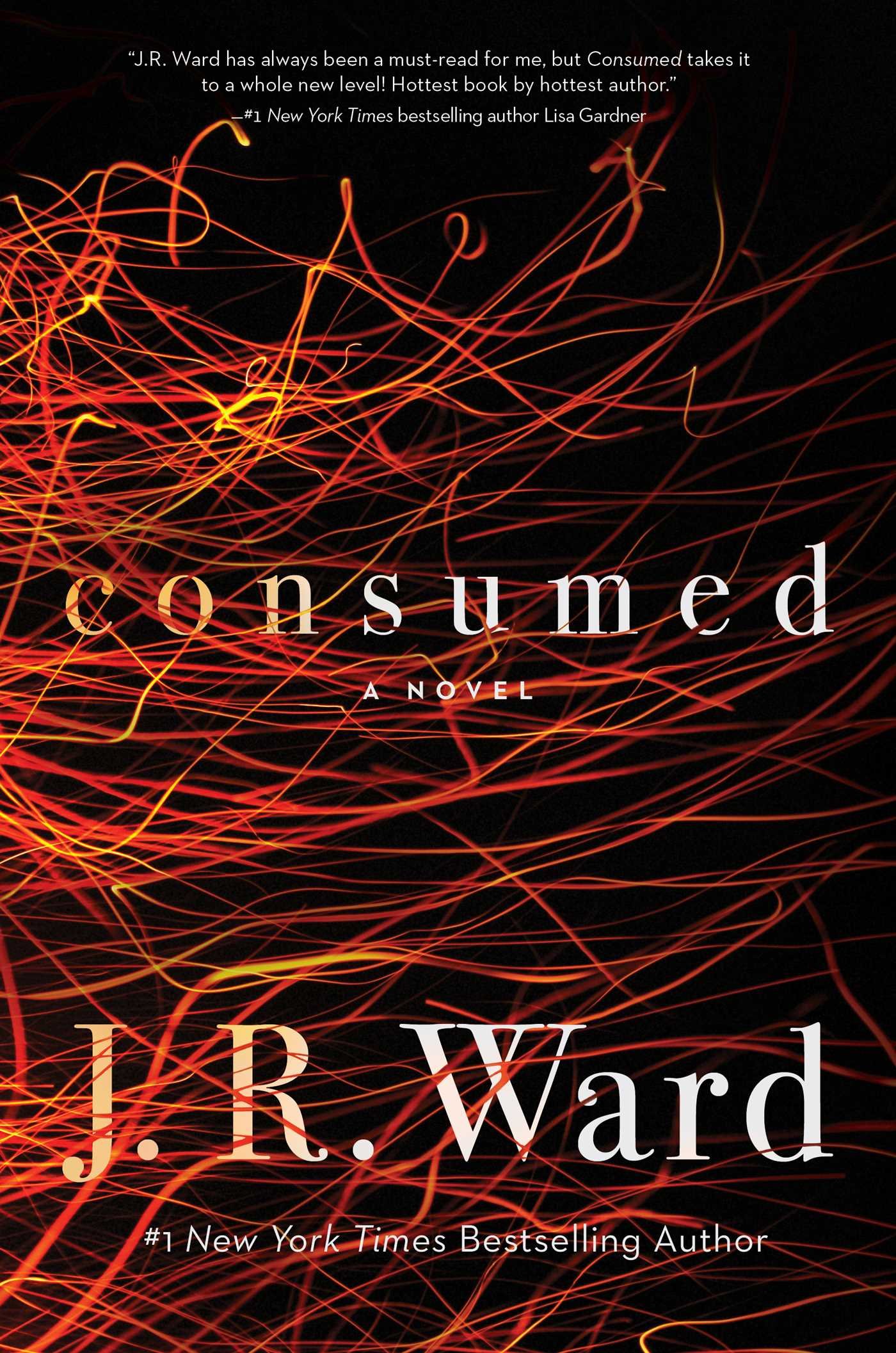 Consumed
Firefighters
From the #1 New York Times bestselling author of the popular Black Dagger Brotherhood series comes a brand-new novel about arson investigator, Ann Ashburn, who is consumed by her troubled past, her family's scorched legacy, and her current case: chasing a deadly killer.
Anne Ashburn is a woman consumed...
By her bitter family legacy, by her scorched career as a firefighter, by her obsession with department bad-boy Danny McGuire, and by a new case that pits her against a fiery killer.
Strong-willed Anne was fearless and loved the thrill of fighting fires, pushing herself to be the best. But when one risky decision at a warehouse fire changes her life forever, Anne must reinvent not only her job, but her whole self.
Shattered and demoralized, Anne finds her new career as an arson investigator a pale substitute for the adrenaline-fueled life she left behind. She doesn't believe she will ever feel that same all-consuming passion for her job again--until she encounters a string of suspicious fires setting her beloved city ablaze.
Danny McGuire is a premiere fireman, best in the county, but in the midst of a personal meltdown. Danny is taking risks like never before and seems to have a death wish until he teams up with Anne to find the fire starter. But Danny may be more than a distraction, and as Anne narrows in on her target, the arsonist begins to target her.
From the creator of the bestselling Black Dagger Brotherhood, get ready for a new band of brothers. And a firestorm . . .
About the Contributor
Sarah McDuling is Booktopia's Senior Content Producer and Editor of The Booktopian Blog. She has been in the bookselling game for almost a decade and a dedicated booklover since birth (potentially longer). At her happiest when reading a book, Sarah also enjoys talking/writing/tweeting about books. In her spare time, she often likes to buy a lot of books and take photographs of books. You can follow her on Twitter and Instragram @sarahmcduling
Follow Sarah: Twitter