Review by Bronwyn Eley
If you've read or seen The 100 by Kass Morgan, then you already know the woman knows how to keep an audience entertained! The second this book landed in the office, I grabbed for it and was ready and willing to be entertained, heartbroken and thrilled.
Light Years delivered.
This is a fast-paced, action-packed, science-fiction romp in space! We flip between four very different main characters – Arran, Cormak, Orelia and Vesper – each with many challenges to face. There was a sense of foreboding throughout the whole book, as Orelia isn't all she says she is and I was just waiting for the bomb to drop!
As always, Kass Morgan knows how to write exciting romances and I was pleased to see a diverse mix of interesting and unexpected couples.
If you're looking for a fun and easy read, then this is for you! I could hardly put it down and flew through each chapter, always wanting more at the end. There were a few late nights involved in reading Light Years but it was well-worth it. If you love military sci-fi (as I do), then you'll be pleased with this zero-gravity world Kass Morgan has created, fully equipped with huge spaceships and an exclusive military academy literally *floating* in space.
The ending leaves you wanting more – and wanting it NOW – with a few of the characters stuck in a bit of a pickle. I'm so excited to see where Kass Morgan goes with this new series and I'll be first in line when she does.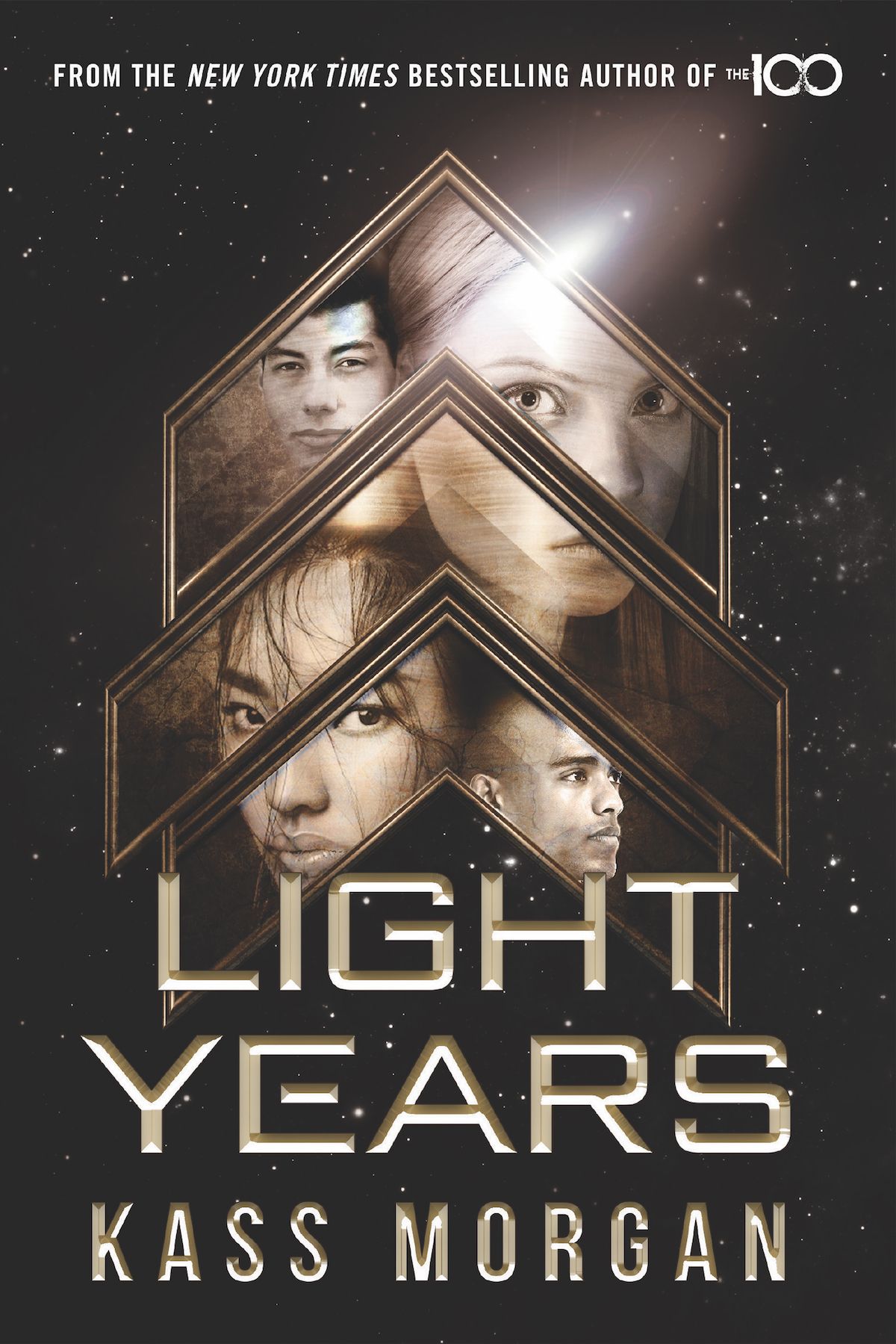 Light Years
Ender's Game meets The 100 as hidden secrets and forbidden love collide at an interstellar military boarding school in a new sci-fi series from New York Times bestselling author Kass Morgan
Light Years is the first book in a thrilling new sci-fi series from the bestselling author of The 100.Reeling from the latest attack by a mysterious enemy, the Quatra Fleet Academy is finally admitting students from every planet in the solar system after centuries of exclusivity.
Hotshot pilot Vesper, an ambitious Tridian citizen, dreams of becoming a captain - but when she loses her spot to a brilliant, wisecracking boy from the wrong side of the asteroid belt, it makes her question everything she thought she knew. Growing up on the toxic planet Deva, Cormak will take any chance he can get to escape his dead-end life and join the Academy - even if he has to steal someone's identity to do it. Arran was always considered an outsider on icy Chetire, always dreaming of something more than a life working in the mines. Now an incoming cadet, Arran is looking for a place to belong - he just never thought that place would be in the arms of a Tridian boy. And Orelia is hiding a dark secret - she's infiltrated the Academy to complete a mission, one that threatens the security of everyone there. But if anyone finds out who she really is, it'll be her life on the line.
These cadets will have to put their differences aside and become a team to defend their world from a cunning enemy - but the danger might be lurking closer to home than they think...
About the Contributor
Bronwyn Eley is new to the book industry, having previously served in the Royal Australian Air Force & even spent some time as a barista until entering the exciting world of Booktopia. Books are her true passion. Bronwyn writes in her spare time, often has her face buried in a book and enjoys keeping fit (which she undoes by eating loads of chocolate) with Martial Arts and personal training. She can't answer what her favourite book is but she has a soft spot for The Host (Stephanie Meyer), Peter Pan (J.M Barrie) & Outlander (Diana Gabaldon). Fantasy, sci-fi and YA make up the majority of her bookshelves.