Michelle de Kretser has won the 2018 Miles Franklin Literary Award for her novel, The Life to Come

This is the second time that de Kretser has won the Miles Franklin Award, having previously won in 2013 for Questions of Travel.
Praise for Michelle de Kretser –
'I so much admire Michelle de Kretser's formidable technique – her characters feel alive, and she can create a sweeping narrative which encompasses years, and yet still retain the sharp, almost hallucinatory detail.' – Hilary Mantel

'Michelle de Kretser knows how to construct a gripping story. She writes quickly and lightly of wonderful and terrible things…A master storyteller.' – A.S. Byatt

'…one of those rare writers whose work balances substance with style. Her writing is very witty, but it also goes deep, informed at every point by a benign and far-reaching intelligence.' – Kerryn Goldsworthy, Sydney Morning Herald

'…a dazzlingly accomplished author who commands all the strokes. Her repertoire stretches from a hallucinatory sense of place to a mastery of suspense, sophisticated verbal artistry and a formidable skill in navigating those twisty paths where history and psychology entwine.' – Boyd Tonkin, Independent
A the winner of the Miles Franklin Award, Michelle de Kretser will receive a $60,000 prize.
Last year's winner was Josephine Wilson for her novel Extinctions and other previous winners of the Miles Franklin Award include A.S. Patric, Sophie Laguna, Anna Funder, Peter Temple, Tim Winton, Alexis Wright, Frank Moorhouse, Rodney Hall, David Malouf, Ruth Park and Patrick White.
One of Australia's oldest and most prestigious prizes for writing, the Miles Franklin Literary Award celebrates Australian novels and is awarded each year to "a novel which is of the highest literary merit and presents Australian life in any of its phases".
Congratulations to Michelle de Kretser on this well deserved win!
Click here to check out the other titles shortlisted for the 2018 Miles Franklin Literary Award.
Listen to John Purcell and Ben Hunter chat with Michelle de Kretser about The Life to Come for The Booktopia Podcast below.
The Life to Come
By Michelle de Kretser
Review by Ben Hunter
We book fanatics talk excessively about the power of fiction to open our eyes to the world we live in – to inspire that change in our lives that self-help gurus keep telling us about. Read, we say. Read and become a better human. This is an aphorism I've willingly accepted, but it's been months, perhaps even years, since I've felt the transformation happen in such an immediate and indisputable way.
Since reading The Life to Come I've started to see Sydney in a whole new light. The city is no longer just a destination for me, it's also a waypoint. The poky and quirky suburbs I inhabit are not just made up of homes, roads and railway stations, but can now be seen as a kind of strange dream, something less tangible than I once thought. As a writer, de Kretser absorbs the space around her and makes clear to the reader just how much of it gets taken for granted.
Moving through Sydney, Paris and Sri Lanka, the novel spans years without dipping on exacting detail. A writer waits for "success" to come, a lover waits to feel loved and a survivor of conflict waits to feel alive again. While they wait, we reflect on the flaws of perception, on just how hard it is for us to see ourselves and our world as it presently is.
With supreme elegance, The Life to Come creeps up on the reader. Drunk on de Kretser's wordplay and humour, I'd crash headfirst into deeply moving moments. Arriving at the end of the book, I only really wanted to read the thing again.
This is a real accomplishment in writing, and I'm thrilled to see it going out into the world. I encourage everyone to read it – read it more than once.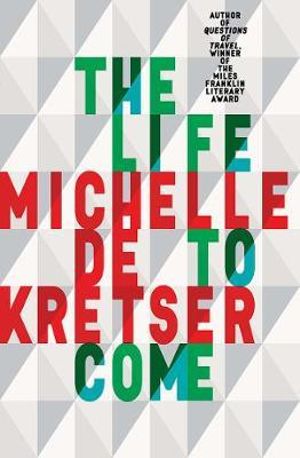 The Life to Come
Set in Sydney, Paris and Sri Lanka, The Life to Come is a mesmerising novel about the stories we tell and don't tell ourselves as individuals, as societies and as nations. It feels at once firmly classic and exhilaratingly contemporary.
Pippa is a writer who longs for success. Celeste tries to convince herself that her feelings for her married lover are reciprocated. Ash makes strategic use of his childhood in Sri Lanka but blots out the memory of a tragedy from that time. Driven by riveting stories and unforgettable characters, here is a dazzling meditation on intimacy, loneliness and our flawed perception of other people.
Profoundly moving as well as bitingly funny, The Life to Come reveals how the shadows cast by both the past and the future can transform, distort and undo the present. This extraordinary novel by Miles Franklin-winning author Michelle de Kretser will strike to your soul.
About the Contributor
Sarah McDuling is Booktopia's Category Manager for Children's and Young Adult Books. She has been in the bookselling game for almost a decade and a dedicated booklover since birth (potentially longer). At her happiest when reading a book, Sarah also enjoys talking/writing/tweeting about books. In her spare time, she often likes to buy a lot of books and take photographs of books. You can follow her on Twitter and Instragram @sarahmcduling
Follow Sarah: Twitter