Ross Watkins is the author of The Apology, a gripping psychological drama about family, betrayal and the limits of forgiveness.
As an author and illustrator for both children and adult, Ross Watkins' award winning short fiction and non-fiction have been published in Australia and internationally. He was shortlisted for the 2011 Queensland Premier's Award for Emerging Authors, and he teaches creative writing on Queensland's Sunshine Coast.
If you have ever wondered what the secret is to writing a thrilling page-turner, don't miss Ross Watkins' Top 10 Ways to Build Suspense …
---
1. Suspense does not exist without first creating engaging characters. Whether emotionally empathetic or intellectually stimulated, your reader will only feel suspense if they can engage with the characters experiencing the drama.
2. Feed your reader's curiosity and their desire to puzzle. Don't underestimate the intellectual capability of your reader, and never forget that part of the pleasure of reading a good book comes from being rewarded for anticipating correctly, just as much as being thrilled by the unexpected.
3. Be the magician who relies on sleight-of-hand. Anticipate what your reader is thinking (based on the information you've provided), distract them with illusion while you're staging the effect right under their noses, and then … reveal.
4. Avoid nasty surprise tactics that undermine the potential for genuine tension. The poorly executed 'plot twist' is essentially a surprise tactic that serves the writer's sense of amusement, more than the reader's intellect.
5. Consider creating contradictions between what your characters think, speak and do. A character who thinks one thing but does the opposite not only helps build conflict, but the psychological rendering of that character also becomes more complex and interesting. This also creates dramatic irony, another nifty device for enabling suspense.
6. Allow your reader the chance to supply the anxiety implicit in the drama. Rather than imposing anticipation on the scenario by shortcuts such as exclamation marks or overly dramatic characters, let your reader navigate their way through the emotional turmoil that the scene presents. Overstatement! is! prescriptive!
7. Be prudent with phrases that overtly pre-empt action. Phrases like 'But then…' and 'Soon that would all change' might seem like a way to create anticipation, but they soften immediacy and impact.
8. Avoid stringing the reader along with unnecessary ambiguity. Keeping the circumstances vague does not generate long-lasting suspense. Worthwhile suspense is built on complex characters being involved in a convincing sequence of cause and effect.
9. If writing cliff-hangers (ending a chapter amid a dramatic moment), use variation. If you end consecutive chapters with cliff-hangers, your reader will suspect that the author is overplaying their hand. The best cliff-hangers shouldn't read like cliff-hangers at all – the reader should be compelled to read on due to the momentum of what the action means for the characters.
10. Re-read a book that provided you with plenty of suspense. Your best teachers are the authors who came before you. Read the books you love and scrutinise the devices those authors used, whether structural or stylistic, to create the effect you desire to craft with your own words. Then, go play.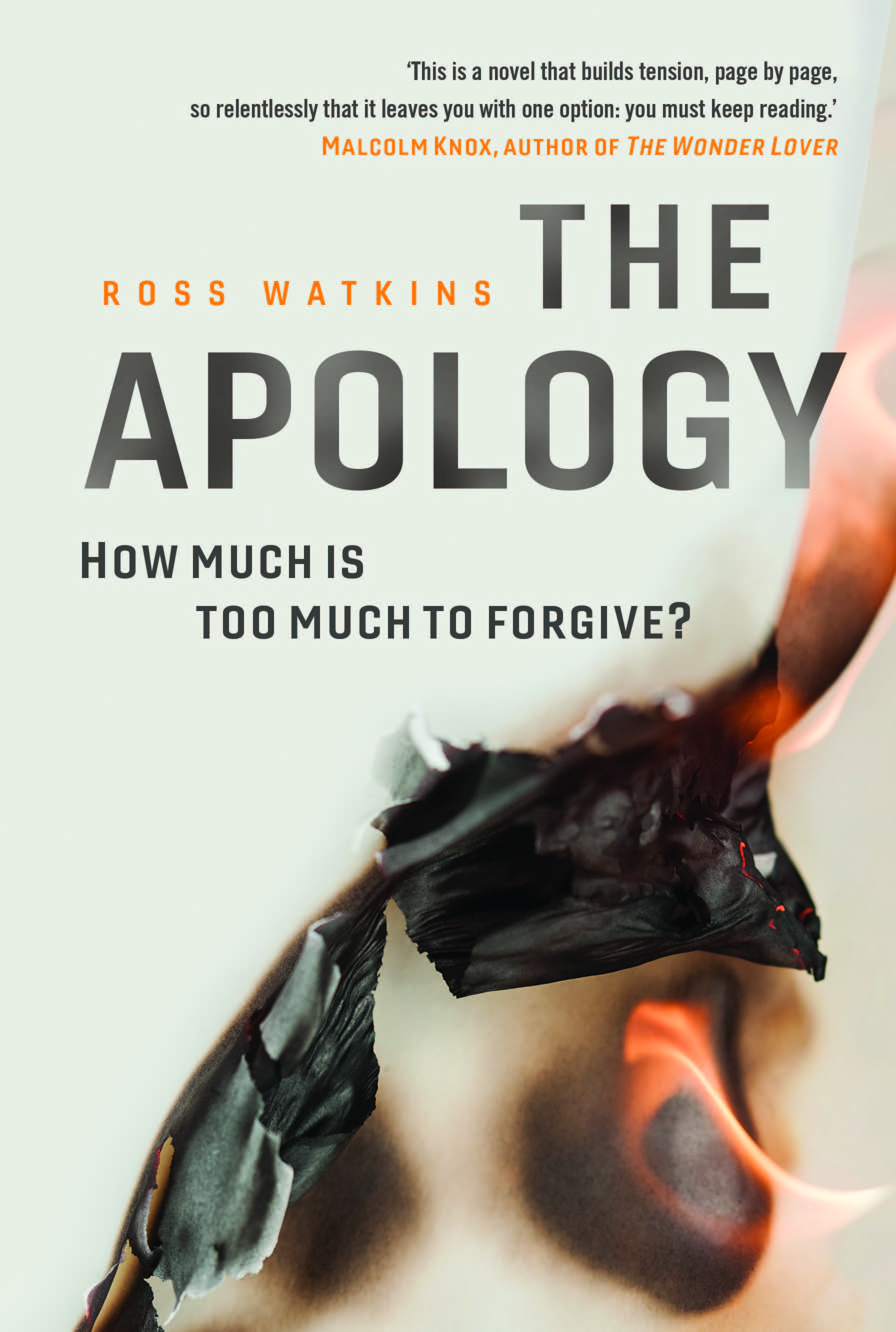 The Apology
A gripping psychological drama about family, betrayal and the limits of forgiveness
Adrian Pomeroy teaches English at a boys' school 'full of bullshit artists in blazers'. When he finds himself at the centre of an allegation that might end his career, his life starts to unravel in spectacular fashion. With a police investigation underway, Adrian turns to his detective brother for help, but Noel is battling crippling demons of his own.
As the repercussions of this one accusation lead to the implosion of Adrian's family, he can no longer ignore the secrets buried in his past. The Apology is an
About the Contributor
Sarah McDuling is Booktopia's Senior Content Producer and Editor of The Booktopian Blog. She has been in the bookselling game for almost a decade and a dedicated booklover since birth (potentially longer). At her happiest when reading a book, Sarah also enjoys talking/writing/tweeting about books. In her spare time, she often likes to buy a lot of books and take photographs of books. You can follow her on Twitter and Instragram @sarahmcduling
Follow Sarah: Twitter