A Superior Spectre
by Angela Meyer

In a strange and addictive story of curiosity and the darkness we create and harbour in ourselves, Angela Meyer presents Jeff – a Melbourne man living out his dying days in a bleak vision of our repressive and individualistic future.
Jeff has fled his demons to a remote corner of Scotland where he begins to experiment with new technologies that briefly let him enter the thoughts and experiences of a stranger in the past. He's warned against overuse but Jeff is self-indulgent, deeply depressed and curious about the sensations of Lenora's experience.
Lenora is a sixteen-year-old Highland girl, content with busy rural life and her natural surrounds. But being the 1860s she must obey her father who has ordered her off to Edinburgh where she will be made to conform to the conventions of her class and her gender and fill her ordained purpose of attracting an adequate man.
Both Lenora and Jeff soon become wrapped in anxiety and shame over their feelings and desires in what evolves into a deeply perceptive novel about death, sex and the ultimate cost of unbridled curiosity.
I loved how such completely remote characters genuinely begin to coalesce on the page as you wade into this story. Angela Meyer's beautiful and haunting stretches of historical landscape read more like Hannah Kent than the science fiction I grew up on. This is a unique and evocative book that will defy genre forms and challenge readers. Definitely worthy of the hype.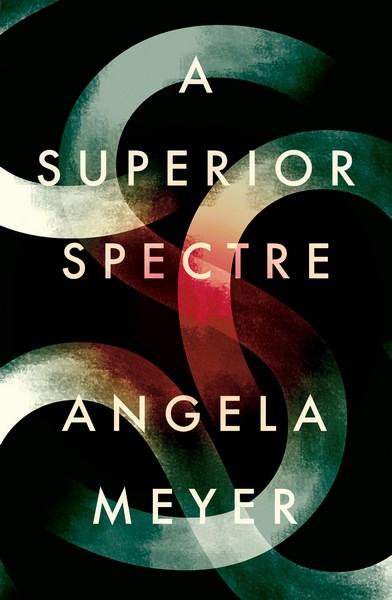 A Superior Spectre
Jeff is dying. Haunted by memories and grappling with the shame of his desires, he runs away to remote Scotland with a piece of experimental tech that allows him to enter the mind of someone in the past. Instructed to only use it three times, Jeff – self-indulgent, isolated and deteriorating – ignores this advice.
In the late 1860s, Leonora lives a contented life in the Scottish Highlands, surrounded by nature, her hands and mind kept busy. Contemplating her future and the social conventions that bind her, a secret romantic friendship with the local laird is interrupted when her father sends her to stay with her aunt in Edinburgh – an intimidating, sooty city; the place where her mother perished...
About the Contributor
Ben is Booktopia's dedicated fiction and children's book specialist. He spends his days painstakingly piecing together beautiful catalogue pages and gift guides for the website. At any opportunity, he loves to write warmly of the books that inspire him. If you want to talk books, find him tweeting at @itsbenhunter