Bridge of Clay
by Markus Zusak
Review by John Purcell
Bridge of Clay is the first book from Markus Zusak since he took the world by storm with The Book Thief. This new novel has to be the most highly anticipated return to publication in recent times. Fans have been screaming for a new book. Booksellers have been growing more and more impatient. So much so that when the advance reading copy arrived at Booktopia for us to review, there was almost a riot as we all reached for the single copy.
But we are booksellers after all and so after we dusted ourselves off, we calmly drew lots and we all accepted the decision of the gods. In short, the gods decided I was the worthy one. Mwa Ha Ha Haaar.
And was it worth the wait?
Bloody right it was. Bridge of Clay is nothing like The Book Thief, so let me kill off that dream here and now. Zusak was never going to spend ten years writing The Book Thief 2: The Page Turns, now was he?
Zusak has written something completely original. Bridge of Clay is a big, bold Australian family saga in the tradition of Bryce Courtenay, or Colleen McCullough. But one written for a new generation of readers. It's time again for readers to get swept up in a home-grown epic.
The main point of this review is not to retell the story I have just read. It is to shout to the world that Markus Zusak has done it again. And that you can all relax. He has done what we all wanted him to do, he has written a book we can get lost in.
---
Review by Ben Hunter
---
When an enormous paperback book was delivered to Booktopia emblazoned with the words "The Most Anticipated Book of the Decade" we knew it could only be the new Markus Zusak novel, Bridge of Clay.
Markus Zusak is one of Australia's most successful exports. His 2005 novel, The Book Thief was, and still is, a major bestseller worldwide – a powerful and ambitious love letter to the written word set against the darkest chapter of modern history.
I was eager to be among the first to read Bridge of Clay not just because it's the follow-up to an incredible international smash hit, but because this new book, twelve years in the making, offers an unrivaled glimpse into the life and mind of Zusak himself.  And what a massive, ambitious book it is!
Spanning generations, Bridge of Clay is an Australia family saga, worlds apart from the WWII narrative of The Book Thief. The Dunbar boys are a gaggle of bruised and battered brothers, raising themselves in the wake of tragedy. Their mother is dead, their father has fled. Most remarkable of all is Clay – Clay the son, Clay the brother, Clay the romantic, Clay the secret, and Clay the builder of bridges.
Zusak weaves in countless contrasts between beauty and brutality, art and violence, and life and death. Bridge of Clay offers an incredible portrait of family and loss, with three uniquely devastating romances woven into the plot of this vibrant adventure story.
So much happens in this book, and different readers will gravitate to its many different elements. At its core, however, it's a novel about the strange and wonderful ways in which things that are broken are made whole again.
---
Bestsellers of the Week
1. The Ice Monster by David Walliams 
2. Any Ordinary Day by Leigh Sales
4. The Barefoot Investor 2018 Update by Scott Pape
5. The Land Before Avocado by Richard Glover 
8. Nine Perfect Strangers by Liane Moriarty
9. Mothering our Boys by Maggie Dent
10. Wundersmith by Jessica Townsend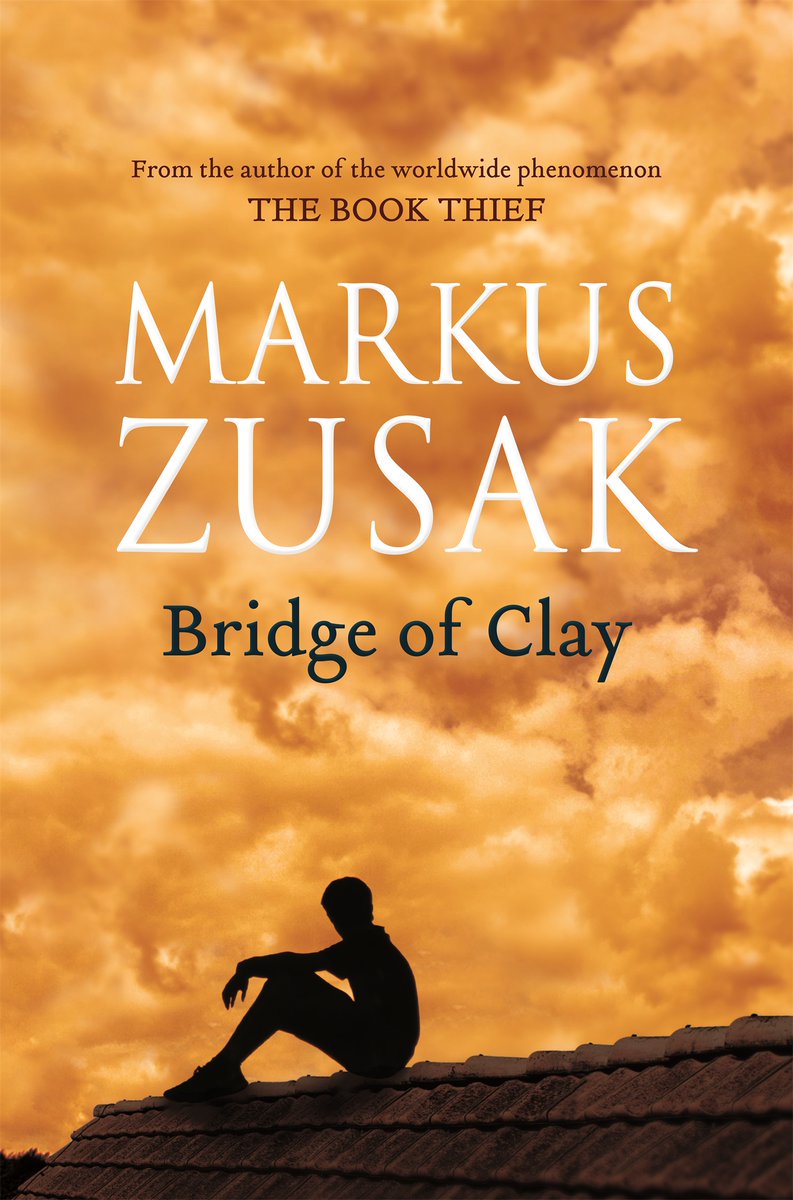 Bridge of Clay
Let me tell you about our brother.
The fourth Dunbar boy named Clay.
Everything happened to him.
We were all of us changed through him.
The Dunbar boys bring each other up in a house run by their own rules. A family of ramshackle tragedy – their mother is dead, their father has fled – they love and fight, and learn to reckon with the adult world.
It is Clay, the quiet one, who will build a bridge; for his family, for his past, for his sins. He builds a bridge to transcend humanness. To survive.
A miracle and nothing less.
Markus Zusak makes his long-awaited return with a profoundly heartfelt and inventive novel about a family held together by stories, and a young life caught in the current: a boy in search of greatness, as a cure for a painful past.
Yes, always for us there was a brother, and he was the one - the one of us amongst five of us - who took all of it on his shoulder.
About the Contributor
While still in his twenties, John Purcell opened a second-hand bookshop in Mosman, Sydney, in which he sat for ten years reading, ranting and writing. Since then he has written, under a pseudonym, a series of very successful novels, interviewed hundreds of writers about their work, appeared at writers' festivals, on TV (most bizarrely in comedian Luke McGregor's documentary Luke Warm Sex) and has been featured in prominent newspapers and magazines. ​Now, as the Director of Books at booktopia.com.au, Australia's largest online bookseller, he supports Australian writing in all its forms. He lives in Sydney with his wife, two children, three dogs, five cats, unnumbered gold fish and his overlarge book collection. His novel, The Girl on the Page, will be published by HarperCollins Australia in October, 2018.