Bright We Burn
by Kiersten White
Review by Sarah McDuling

What a killer ending to a killer series!
I have really enjoyed reading The Conqueror's Saga and I'm delighted to say Bright We Burn brings this gritty, kickass trilogy to a spectacular conclusion. Full of tragedy, romance and epic buckets of violence, this series packs such a brutal, jaw-breaking punch! It's incredibly dark at times, yet also full of feeling. Honestly, this trilogy is a bit of a masterpiece.
An alternative history which reimagines Vlad the Impaler as a girl, The Conqueror's trilogy started with a bang and each book since then has managed to surpass the next – mostly because of the main character, Lada.
Vicious, cunning, fierce and ruthless, Lada is the BEST. Something of an "anti-princess", she is a mesmerising protagonist who walks a very narrow line between hero and villain. Full of fury and determination, she is a such a strong feminist character (she cannot be called a "role model" because her behavior is occasionally somewhat … psychotic) and I have thoroughly enjoyed her story.
The greatest triumph of this series is the relationships between the characters. Kingdoms clash turning friends into foes and tearing families apart. Oh, the heartbreaking drama between Lada and her brother Radu! Plus there is also a cast of really lovable supporting characters and given the brutality of Lada's world, I was honestly terrified to find out how Bright We Burn was going to end. Luckily Kiersten White knows exactly how to pull of an utterly perfect finale.
This is the ideal read for fans of Jay Kristoff's Nevernight Chronicles and Three Dark Crowns by Kendare Blake. Meanwhile, now that The Conqueror's Saga is over, I will be looking forward to Kiersten White's next book, The Dark Descent of Elizabeth Frankenstein. How's that for an intriguing title? Due for publication in September, this dark reminagining of Mary Shelley's Frankenstein sounds absolutely amazing. I cannot wait!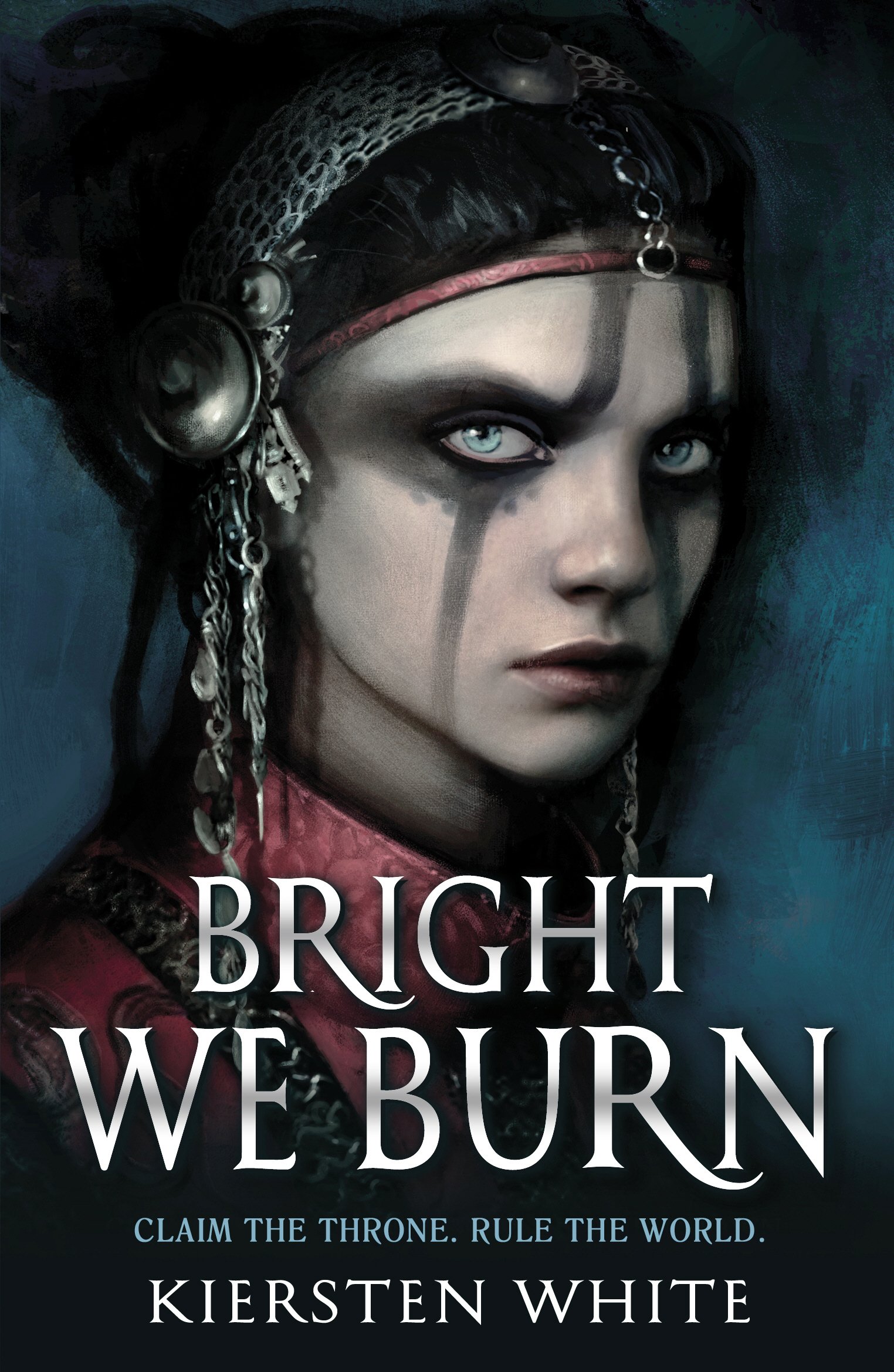 Bright We Burn
The Conqueror's Saga # 3
Claim the throne. Demand the crown. Rule the world. The thrilling finale to Kiersten White's And I Darken trilogy, described by Buzzfeed as 'A dark, gritty, and seriously badass epic' is a sweeping Ottoman-inspired historical adventure. Starring the inimitable anti-princess Lada, the dagger-wielding drama of her story is perfect for fans of Sarah J. Maas and Victoria Aveyard.
In this thrilling finale, Lada realises that it is only by destroying everything that came before - including her relationships - can she truly build the country she wants.
Claim the throne. Demand the crown. Rule the world.
About the Contributor
Sarah McDuling is Booktopia's Senior Content Producer and Editor of The Booktopian Blog. She has been in the bookselling game for almost a decade and a dedicated booklover since birth (potentially longer). At her happiest when reading a book, Sarah also enjoys talking/writing/tweeting about books. In her spare time, she often likes to buy a lot of books and take photographs of books. You can follow her on Twitter and Instragram @sarahmcduling
Follow Sarah: Twitter