The English Patient
by Michael Ondaatje has won the Golden Man Booker Prize!
The Golden Man Booker is a one-time-only award given in celebration of the 50th anniversary of the Man Booker Prize.
The shortlist was chosen by the prize's five judges to showcase the winning titles that have best stood the test of time. Each judge was assigned to a decade and tasked with selecting the Man Booker Prize winning novel that they felt best represented their allocated decade.
The English Patient was selected to represent the 1990s by novelist Kamila Shamsie. The other novels chosen were In a Free State by V. S. Naipaul; Moon Tiger by Penelope Lively; Wolf Hall by Hilary Mantel; and Lincoln in the Bardo by George Saunders.
The winner was decided by public poll, with The English Patient receiving nearly nine thousand votes.
On her selection Kamila Shamsie says, "The English Patient is that rare novel which gets under your skin and insists you return to it time and again, always yielding a new surprise or delight. It's intricately (and rewardingly) structured, beautifully written, with great humanity written into every page."
In 1992, two novels were awarded the Man Booker Prize – The English Patient by Michael Ondaatje and Sacred Hunger by Barry Unsworth tied for first place. Four years later, The English Patient was adapted as an award-winning film starring Ralph Fiennes and Kristen Scott Thomas.
Highly acclaimed and widely beloved, it is very fitting that The English Patient has been awarded this additional honour.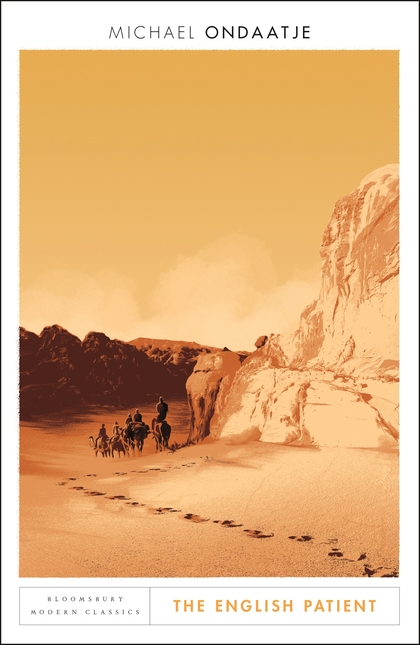 The English Patient
The final curtain is closing on the Second World War, and Hana, a nurse, stays behind in an abandoned Italian villa to tend to her only remaining patient. Rescued by Bedouins from a burning plane, he is English, anonymous, damaged beyond recognition and haunted by his memories of passion and betrayal.
The only clue Hana has to his past is the one thing he clung on to through the fire - a copy of The Histories by Herodotus, covered with hand-written notes describing a painful and ultimately tragic love affair.
About the Contributor
Sarah McDuling is Booktopia's Senior Content Producer and Editor of The Booktopian Blog. She has been in the bookselling game for almost a decade and a dedicated booklover since birth (potentially longer). At her happiest when reading a book, Sarah also enjoys talking/writing/tweeting about books. In her spare time, she often likes to buy a lot of books and take photographs of books. You can follow her on Twitter and Instragram @sarahmcduling
Follow Sarah: Twitter