Brae has been named Australia's Top Restaurant in 2018!
Brae is the vision of chef and owner Dan Hunter. Located in Birregurra, a small town in Victoria about 130km outside Melbourne, the restaurant has been celebrated as one of Australia's most exciting dining destinations. Opened in December 2013, it was named number 44 in The World's 50 Best Restaurants in 2017.
It is a huge accomplishment to turn a rustic farmhouse into a world renowned, award-winning restaurant.  With it's gorgeous location, unique menu and seasonal produce supplied by it's own organic kitchen garden – it's little wonder that Brae attracts people from far and wide.
The complete list of Australia's Top 100 Restaurants was announced last Monday night at a special gala event. The awards are presented by The Australian Financial Review. Now in it's fourth year, the awards are peer-voted by a list of 500 restaurants carefully chosen by critics and editors.
The Top 100 Restaurants on the list are considered the ultimate guide to Australia's best dining. The Top 10 are obviously the best of the best with Brae followed by Ester, Saint Peter, Attica, Africola, Momofuku Seiobo, Sixpenny, Embla, Sepia and Fleet Bunswick Heads. As the awards are voted by peers, winning is a huge honour.
What an enormous honour to be voted Australia's Top Restaurant and Top Service Team at tonight's australiastoprestaurants. An award made so much sweeter for being peer-voted by Australia's… https://t.co/ypXLCTW4TV

— Brae (@BraeRestaurant) July 2, 2018
Brae: Recipes and Stories from the Restaurant is Dan Hunter's debut book and is full of lush color photography and amazing, mouth watering recipes. This is an absolutely gorgeous book full of truly tantalising dishes, but more than that it is an exploration of place full of stories and pictures of the Australian landscape.
"A superbly produced book… Over the past decade, the London-based publisher Phaidon has produced a series of monographs on the most influential and revolutionary international chefs of the new century, people such as Spaniard Ferran Adrià of elBulli in Spain, Rene Redzepi of Noma in Denmark and Virgilio Martinez of Central in Peru and the environments in which they work. Now … Brae [has] joined their ranks."— Australian Financial Review
Meanwhile, take a look at Brae's signature dish – a parsnip and apple dessert in which a delicate funnel of fried parsnip is filled with creamy apple and parsnip mousse … yes please!!
Click here to get your copy of Brae: Recipes and Stories from the Restaurant
---

Has this post made you hungry? Click here for more spectacular cookbooks in our delicious Food campaign where you'll find easy-to-master basics, cutting edge gastronomy and culinary classics from every corner of the planet!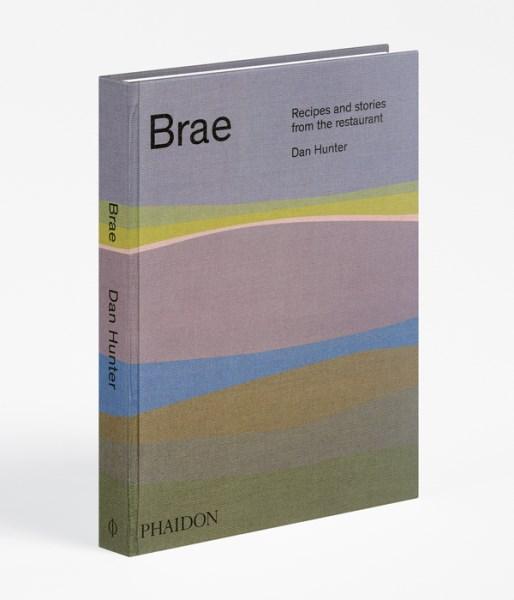 Brae
Recipes and Stories from the Restaurant
Winner of Australia's Top Restaurant and Top Service Team at Financial Review Australia's Top 100 Restaurants 2018
The debut book from Dan Hunter, the celebrated award-winning pioneer of modern Australian food.
In the countryside outside Melbourne, Chef Dan Hunter has transformed a rustic farmhouse into the award-winning Brae, one of Australia's most exciting dining destinations. Brae attracts diners from around the world with its fine-dining approach to hyper-local cuisine. In this, his first book, Hunter explores the theme of place and its impact on him and on his unique style of cooking. Set against the dramatic backdrop of Australia's landscape, his story is reflected in lush colour photography of his food and the environment.
About the Contributor
Sarah McDuling is Booktopia's Senior Content Producer and Editor of The Booktopian Blog. She has been in the bookselling game for almost a decade and a dedicated booklover since birth (potentially longer). At her happiest when reading a book, Sarah also enjoys talking/writing/tweeting about books. In her spare time, she often likes to buy a lot of books and take photographs of books. You can follow her on Twitter and Instragram @sarahmcduling
Follow Sarah: Twitter