Welcome to Country
by Marcia Langton
Review by Robert O'Hearn
Welcome to Country is the long-awaited guide to the locations of our rich and stunning indigenous history, places that have lain in secret around us until now. These places have been sorely undervalued in the past but their significance is being recognised at long last, thanks to this stunning and vital book. Imbued with Professor Marcia Langton's considerable passion and knowledge, Welcome to Country finally satisfies the growing need of eager tourists and locals to know Australia better.
This beautiful book contains both a cultural introduction and a tourist directory that welcomes you into a unique culture of art, music and dance. The introductory section speaks of storytelling, kinship, spirit, and nature, but it also touches on the significant issues surrounding native title and the legacy of the stolen generation. Laying out clear expectations and encouraging respect, this part is a vital read in itself because it calls us to an awareness of traditional ownership and of goodwill to guests.
When it comes to showing you the places themselves, Welcome to Country definitely does not disappoint. Broken into sections on each state and territory, the practical directory shows you the absolute best places to see, be they rural or urban, ancient or modern. There are hundreds of places and events detailed here, all of them must-sees with tips on supporting indigenous guides and stepping lightly.
Australia is slowly waking up to the real value of the treasures amongst us, and this book will be of great value to all who are willing to understand. Welcome to Country is a stunning companion and a delight to read. You should not travel Australia without it.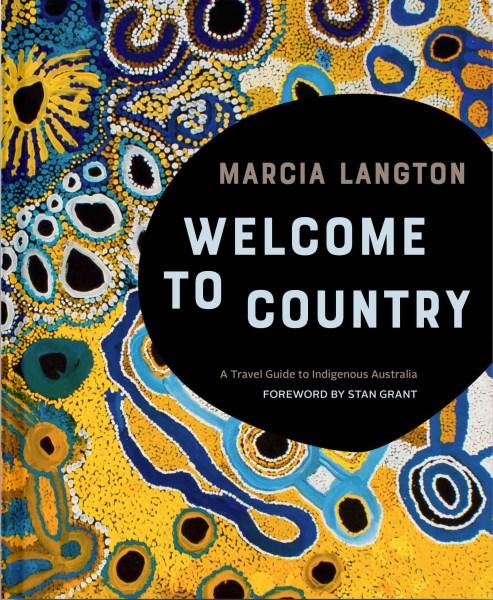 Welcome to Country
A Travel Guide to Indigenous Australia
Tourism Australia statistics show that many overseas tourists, as well as Australians, are keen to learn more about Australia's first peoples. And while the Indigenous tourism industry continues to grow, no comprehensive travel guide is currently available.
This book is for everyone travelling around this fascinating country who wants to gain an insight into the culture that has thrived here for over 50,000 years, and enjoy tourism opportunities that will show you a different side of Australia — one that remains dynamic, and is filled with openness and diversity. This book will quickly become one of the most important travel guides to be published in recent times.
About the Contributor