Eve of Man
by Giovanna and Tom Fletcher

Review by Bronwyn Eley
The second I read the description of this book – I was hooked! The best part? Eve of Man did not disappoint. Welcome to a bleak reality where, for the last fifty years, only boys have been born. No girls. Until Eve, their saviour. She is whisked away to a high tower filled with ageing women – her 'mothers' – until she comes of age and can bear girls of her own. At least, that's the hope. A hope that burns in every single person on the planet.
Everything is on track and Eve is set to meet three potential 'partners' to start a family with. Enter Bram, the son of genius Dr Isaac Wells, who works closely with Eve. He is her best friend. Her confidant. Her soulmate. Only Eve doesn't know this. Bram has never actually met Eve in person. Instead, Bram interacts with Eve as a hologram called Holly.
Of course, chaos ensues, bringing Bram and Eve face-to-face. Then everything goes pear shaped. Now that they've met, their attraction to one another in undeniable. No one can blame Bram, as Eve is the only – literally! – young girl on the planet. The two have spent countless hours bonding, laughing and trusting.
With Eve's coming of age also comes a realisation that her 'safe haven' is actually a prison. Eve is like any young person whose world has come crashing down around them, who has suddenly been exposed to a harsh and painful truth. The Fletchers do a fantastic job of making this unique girl in an incomprehensible situation suddenly extremely relatable for the readers.
Eve can't deny the truth anymore: that those who swore to 'protect' her don't actually have her best interest at heart. What she wants more than anything is to be free to live her life outside the tower. With Bram, if she has anything to say about it.
The Fletchers hooked me straight away and from page one I found myself on whirlwind ride of love, freedom and justice. I can't wait for book two!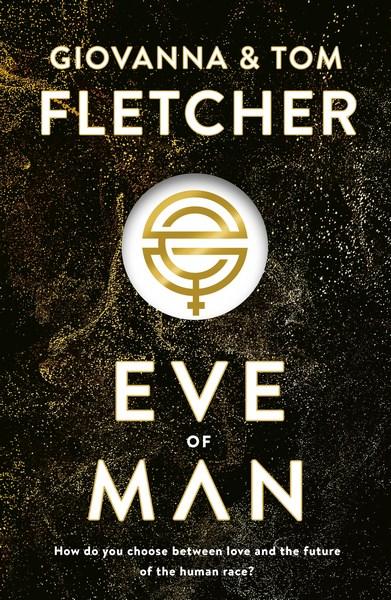 Eve of Man
The first novel in a compelling dystopian series, co-authored by Tom and Giovanna Fletcher. What if the fate of humanity was down to you?
They had predicted the end of the world would be epic - a nuclear war, a plague, an asteroid. But it came with a whisper, not a bang.
For over fifty years, no girls have been born - only boys. The youngest and last generation of women alive are now in their fifties. Not only are their looks fading, but these greying women are humanity's only hope for survival.
Until there is sudden hope: a girl is born. And in that moment, she instantly becomes the most important person in history. She is their saviour. Her name is Eve.
About the Contributor
Before entering the exciting world of books, Bronwyn served in the Royal Australian Air Force, travelled extensively and worked (still does!) as a barista on the weekends. Books are her true passion. Bronwyn's debut fantasy novel Relic is coming out in 2019 with indie publishing house Talem Press. They are to publish her entire trilogy called The Relic Trilogy. In her spare time, Bronwyn writes, reads and enjoys keeping fit (which she undoes by eating loads of chocolate) with Martial Arts and personal training. She can't answer what her favourite book is but she has a soft spot for Peter Pan (J.M Barrie), Outlander (Diana Gabaldon), Stardust (Neil Gaiman), The Illuminae Files (Jay Kristoff and Amie Kaufman) and Six of Crows (Leigh Bardugo). Fantasy, sci-fi and YA make up the majority of her bookshelves.