What not to do when buying a home.
by Emily Power
In a past life, before I was a property editor, I was a serious spendthrift.
After a career in fashion editing, I was counting the cost of splurges on Louis Vuitton handbags, enough scarves to cloak a football team and so many shoes that if Imelda Marcos was alive today, she would have been name-checking me.
The shift in my financial priorities was sparked on a chilly Saturday morning during a typical Australian weekend pastime – auction hopping. I was covering the sale of an apartment in the Melbourne inner-city suburb of Fitzroy and watched with envy as the winning bidders – a couple my age, in their mid-30s – wept and embraced as the hammer fell on their gorgeous new home. I was more jealous of that purchase than of any outfit I'd seen in a fashion magazine, and that helped to set in motion my single-minded desire to clean up my financial mistakes, wipe my debts and start successfully saving for a home.
Drawing my experience as a property editor, and as someone going through the motions to buy a home, this is what I have learnt along the way. Don't sabotage your chances of winning the keys by making these common buyer mistakes:
Rule 1: Narrowing your search
The property price boom, especially in the high-value eastern capital cities, has transformed suburbs across every price bracket. It's true that triple-A suburbs (our most high-highly desired) and those 'on the up' have become prohibitively expensive. Even with a declaration in price growth, it's an Everest to climb.
Don't get mad; get motivated.
That turbo-charged price hikes has made once-humble suburbs much more promising as a place to enjoy living; they are on the cusp of change, if they are not already transforming.
Buyers who are priced out of popular suburbs should grab a takeaway latte and go for a day-long drive to neighbouring postcodes – moving further out as budgets suit – because fabulous boutiques and cafes are opening in less trendy areas to cater for the spillover of buyers who are looking for lifestyle at a manageable price. 
Baristas are freakish predictors of the next big thing in property, so follow the whiff of artisanal-roasted beans; they often open in the next suburb to take off.
In property circles, we call these 'bridesmaid' suburbs, because they are lovely and yet often a second choice. Explore neighbourhoods outside of the realm of where you have long wanted to buy, and you will discover suburbs that are more liveable and vibrant (and affordable) that you expected.
Rule 2: Rushing
Vendor's advocate Ben Reid advises not buy a property, in the current climate, before selling your own. It's a chicken-and-egg question for a lot of would-be buyers and sellers; do I trade in my existing property before purchasing another?
Yes you should, Reid said on 3AW Weekend Breakfast recently, given the market's cogs are slowing down. There are fewer buyers in the hunt than there once was, and properties are selling closer to their reserve, because reduced competition among would-be buyers has compelled vendors to be more realistic about what their home is worth. 
Vendors who are balancing bridging finance, after falling in love with their dream home and buying it before selling their own, may not be as awash with cash, come auction or negotiation day, as they might have been 12 months ago.
On the flipside, this turn in the market is beaut news for a first home buyer, or a buyer who is between properties (and may be renting while they search).
Rule 3: Failing to walk and talk like a buyer
From the moment the savings journey starts, get into a buyer's mindset, even if signing a sale contract is likely to be years down the track.
It is a healthy pastime to study the market at regular intervals; become familiar with median prices, which are released four times a year; read the news about market fluctuations; and have a chat to your bank manager, sooner rather than later, to understand how much you can likely borrow based on your financial circumstances, budget and target deposit amount.
It helps to have a clear picture from the start, otherwise it all seems impossible. And it isn't. So set a precise goal; it might be "I want to buy a house on land, with renovation potential (to add value) and room for a family, within 30 minutes drive of the CBD, within five years".
Being specific about what you want to achieve will help you to stay disciplined, for the long haul, with your saving.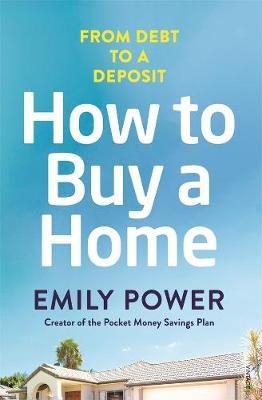 How to Buy a Home
From Debt to a Deposit
A practical guide for preparing to enter the property market.
The premise of the book is Emily's controversial, extreme method of saving for a house deposit – the so-called "pocket money savings plan". The strategy was the subject of a column in 2016 on The Age and Sydney Morning Herald websites, which sparked a media storm. It ranks as one of the most read columns of the year for Domain and Fairfax more broadly...
About the Contributor