Ever dreamed of being a published writer? There are so many incredible untold stories out there just waiting to be discovered. Enter The Australian/Vogel's Literary Award – one of Australia's richest and most prestigious awards for an unpublished manuscript by a writer under the age of thirty-five.
Tonight, Emily O'Grady was announced as the winner of The Australian/Vogel's Literary Award 2018 for her novel The Yellow House. The prize includes prize money of $20,000 plus publication by Allen & Unwin.
"I have always been fascinated with true crime and serial killers," says Emily. "Even in the newspaper, I would wake up early on a Sunday morning as a ten year old and leaf through the paper looking for all these stories about very extreme human behaviour."
This fascination with true crime was sparked again in 2010 when Emily heard about a murder committed by Matthew Milat – nephew of serial killer Ivan Milat. It got Emily thinking about the stigma of serial killers and how it can be carried through the family. Thus her novel The Yellow House was born.
"People can have two sides and I find that really interesting." – Emily
"In the past, I think maybe the assumption was that if you liked true crime you're maybe a bit creepy because you're enjoying the murder and torture and dismemberment of people," says Emily. "But I think the conversation has shifted a bit."
Listen to our podcast interview with Vogel winner Emily O'Grady here: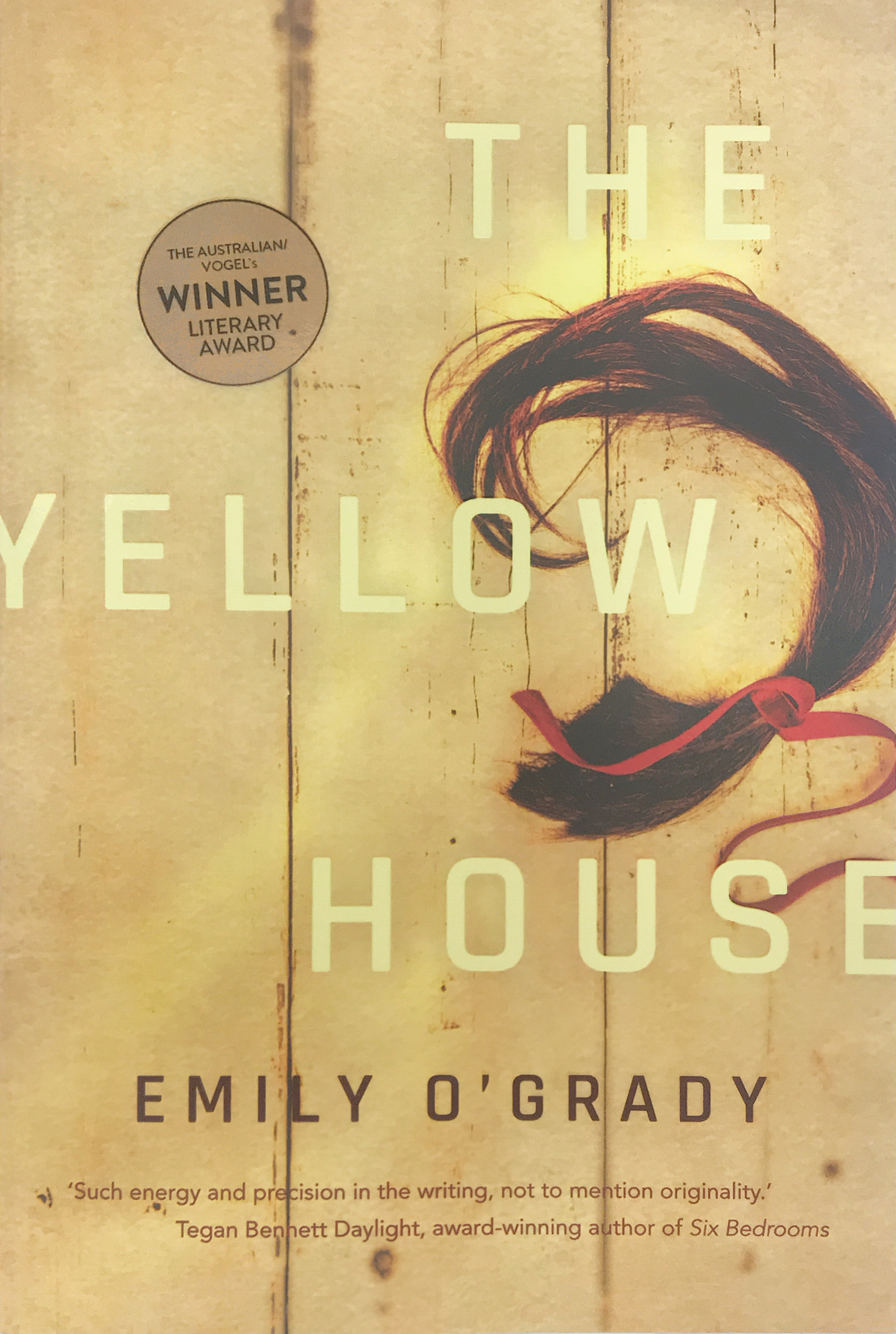 The Yellow House
Ten-year-old Cub lives with her parents, older brother Cassie, and twin brother Wally on a lonely property bordering an abandoned cattle farm and knackery. Their lives are shadowed by the infamous actions of her Granddad Les in his yellow weatherboard house, just over the fence...
The Yellow House is a powerful novel about loyalty and betrayal; about the legacies of violence and the possibilities of redemption.
About the Contributor
Before entering the exciting world of books, Bronwyn served in the Royal Australian Air Force, travelled extensively and worked (still does!) as a barista on the weekends. Books are her true passion. Bronwyn's debut fantasy novel Relic is coming out in 2019 with indie publishing house Talem Press. They are to publish her entire trilogy called The Relic Trilogy. In her spare time, Bronwyn writes, reads and enjoys keeping fit (which she undoes by eating loads of chocolate) with Martial Arts and personal training. She can't answer what her favourite book is but she has a soft spot for Peter Pan (J.M Barrie), Outlander (Diana Gabaldon), Stardust (Neil Gaiman), The Illuminae Files (Jay Kristoff and Amie Kaufman) and Six of Crows (Leigh Bardugo). Fantasy, sci-fi and YA make up the majority of her bookshelves.