"It's the most addictive thing you'll ever do," says Kitty Flanagan, comedian and author. "Getting a laugh for the first time on a stage is just absolutely addictive."
It's safe to say that if you've ever seen Kitty perform on stage or on television, you'll know just how talented she is at reducing her audience to a mess of laughter. It's a prerequisite, after all, for being one of Australia's best known comedians. Bridge Burning and Other Hobbies is her collection of hilarious and honest cautionary tales.
"That's been the hardest thing about writing a book – not getting the feedback immediately."
Writing a book was a new challenge for Kitty but we're so glad she stuck with it to bring us Bridge Burning and Other Hobbies. Inside her book, you'll read about, among other things, the time Kitty was locked inside an industrial freezer in Western Australia. …what? How does that even happen?
Read her book and find out! Her stories will have you laughing in no time. Have a listen to our podcast interview below: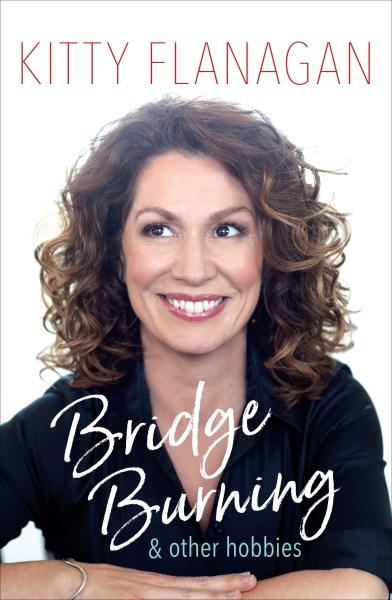 Bridge Burning and Other Hobbies
One of Australia's favourite and most multi-talented entertainers, Kitty Flanagan, provides hilarious and honest life advice in this candid collection of cautionary tales.
Bridge Burning and Other Hobbies is a collection of laugh-out-loud, cautionary tales from one of Australia's favourite comedians.
About the Contributor
Bronwyn Eley is new to the book industry, having previously served in the Royal Australian Air Force & even spent some time as a barista until entering the exciting world of Booktopia. Books are her true passion. Bronwyn writes in her spare time, often has her face buried in a book and enjoys keeping fit (which she undoes by eating loads of chocolate) with Martial Arts and personal training. She can't answer what her favourite book is but she has a soft spot for The Host (Stephanie Meyer), Peter Pan (J.M Barrie) & Outlander (Diana Gabaldon). Fantasy, sci-fi and YA make up the majority of her bookshelves.