The idea for Girls at the Piano originated in two events that occurred close together.
The first was learning about the musicianship of my adoptive grandmother Alice, who emigrated from Scotland to New South Wales in 1921. To me she had always been the little old lady with whiskers who scared me half to death, so I was shocked to discover she had been a professional musician in Glasgow. I saw documents that referred to Alice's fine soprano voice, her public concert performances, and her work as the choir mistress for one of her parish's largest churches. But she'd never taught her own children to read music or play an instrument, which I found sad and strange.
Second, I re-read Miles Franklin's My Brilliant Career around the same time I learned about my grandmother's early musical life. I was struck by the ambivalent way that Sybella Melvin's ability to sing and play the piano functioned in the novel. Her grandmother was horrified at Sybella's ambitions to perform in public (considered unsuitable for a respectable young woman), yet her musicianship formed part of her economic value as governess to the M'Swat children, a position her own father arranged in order to clear his gambling debt to Peter M'Swat.
I thought about other piano-playing heroines in novels I'd read, among them Rachel Vinrace in Virginia Woolf's The Voyage Out, Maggie Tulliver in George Eliot's The Mill on the Floss, and Charlotte Bronte's Jane Eyre. The works of Jane Austen, which I read as a teenager but did not grow to love until I was older, are full of girls at the piano: Elizabeth and Mary Bennett, Jane Fairfax, Marianne Dashwood, Anne Elliot. Unlike my grandmother, these fictional women were largely from lower-middle to upper-class families.
Inspired by the idea that these fictional lives might support and contrast my grandmother's working-class experience of musicianship, I decided to research the conditions of her childhood, the history of piano ownership, and the circumstances of her decision to leave Scotland.
At the same time, I tracked down other stories in which a woman's ability to play the piano shaped her identity and her life choices. I was stunned at how many I found, from authors as diverse as Anton Chekhov and Thomas Hardy, Kate Chopin and Nobel prize-winner Elfriede Jelinek (The Piano Teacher). Together they formed a genealogy of fictional pianists, reflecting the social and economic conditions of women over the 19th and early 20th centuries.
Along the winding path of my research, I also read about historical women pianists – Mozart's sister Nannerl, and the virtuosa Clara Schumann among them – whose real-life struggles felt all too familiar to my own experiences as an amateur musician in the late 20th century, despite the relative freedom I enjoyed.
As a writer, the challenge became clear: to turn my research into an unfolding story of historical figures and literary heroines, viewed through the personal lens of my own relationship to the piano and the mystery of my grandmother, in a way that connected us all – and kept the reader turning the page.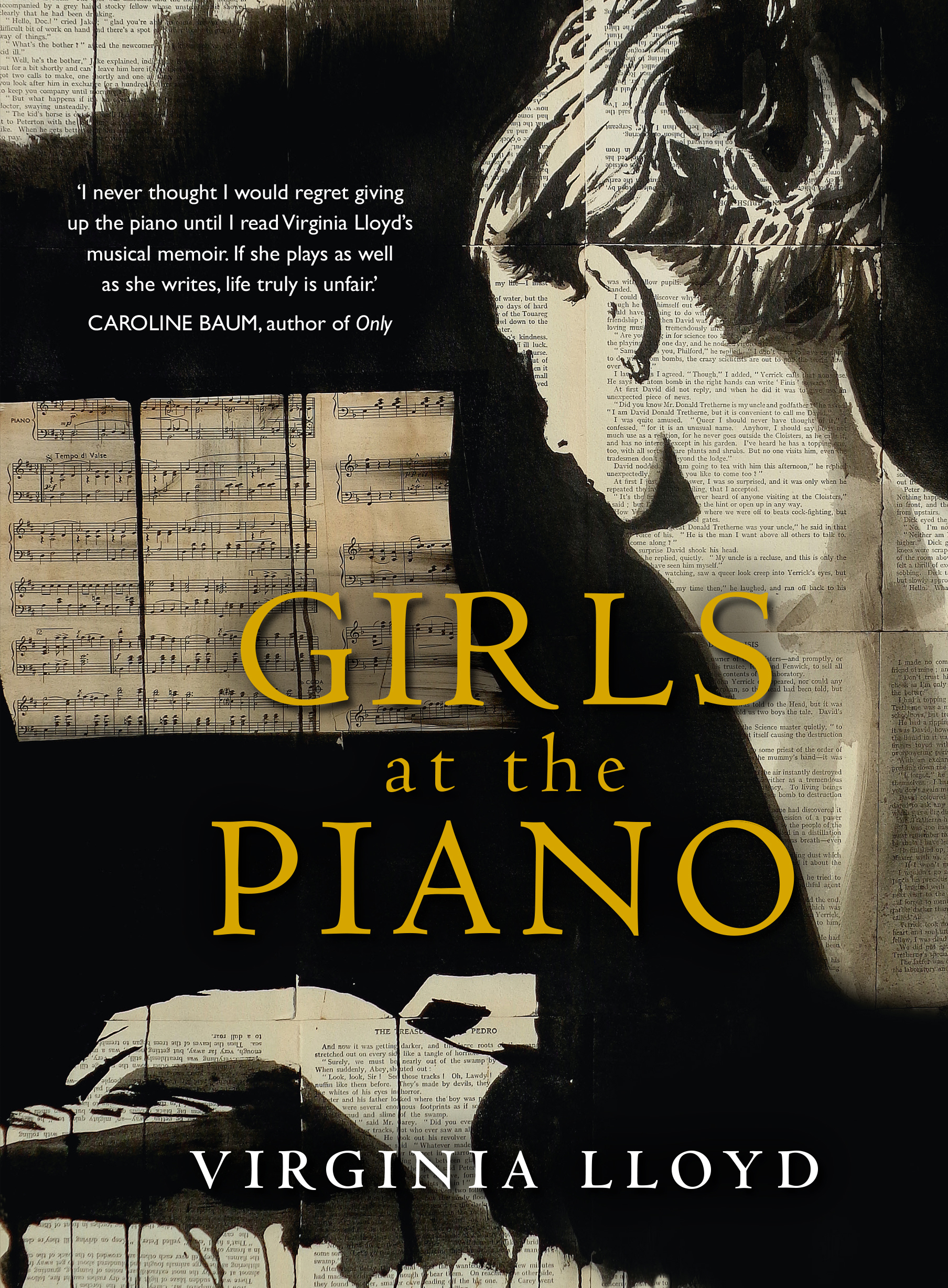 Girls at the Piano
A brilliant memoir about how learning the piano shaped the lives of two women worlds and generations apart that will resonate for music lovers everywhere and for anyone who has tried to master the piano.
Virginia Lloyd spent much of her childhood and adolescence learning and playing the piano and thought she would make a career as a pianist. When that didn't happen, she spent a long time wondering about those years of study: had they been wasted? What was their purpose? This intriguing memoir explores those questions and investigates the...
About the Contributor