The Lost Flowers of Alice Hart
by Alice Ringland
Review by John Purcell
Novelist Holly Ringland has written one of the most highly anticipated debuts of 2018. Not only will The Lost Flowers of Alice Hart be published around the world, it is already gathering rave reviews from early readers.
But does it stand up to all the hype? Short answer, yep.
Holly Ringland writes with a great deal of heart. As she says herself, she wrote this book to help her come to terms with a personal trauma. And the effects can be harrowing at times. But the reader shouldn't be put off by this, as Ringland's writing is fuelled by hope.
The eponymous Alice Hart is only nine years old when we meet her. She is living with her parents in some isolation. Her father is a violent controlling man. The opening scenes of the book are beautiful and dark in turn, with the young Alice trying to make sense of her changing world. The writing is highly evocative, assured and gripping.
Ringland wrote much of the book while living away from Australia in miserable Manchester. To cheer herself up she would transport herself back to the land she loves via her writing. The book is lovingly filled with the sights, sounds and scents of the Australian coast, bush and outback. Our native flowers and plants play a major part in the novel, the language of the plants becoming a path out of pain for Alice.
This is a very strong debut and it is easy to see why publishers around the world have jumped to sign up translations. There is something transformative in the story of Alice Hart, something which lingers with you after the closing of the last page. Learn more.
---
Listen to John's podcast with Holly below.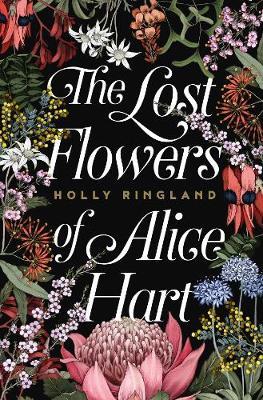 The Lost Flowers of Alice Hart
An enchanting and captivating novel, about how our untold stories haunt us - and the stories we tell ourselves in order to survive.
After her family suffers a tragedy, nine-year-old Alice Hart is forced to leave her idyllic seaside home. She is taken in by her grandmother, June, a flower farmer who raises Alice on the language of Australian native flowers, a way to say the things that are too hard to speak.
Under the watchful eye of June and the women who run the farm, Alice settles, but grows up increasingly frustrated by how little she knows of her family's story. In her early...
About the Contributor
While still in his twenties, John Purcell opened a second-hand bookshop in Mosman, Sydney, in which he sat for ten years reading, ranting and writing. Since then he has written, under a pseudonym, a series of very successful novels, interviewed hundreds of writers about their work, appeared at writers' festivals, on TV (most bizarrely in comedian Luke McGregor's documentary Luke Warm Sex) and has been featured in prominent newspapers and magazines. ​Now, as the Director of Books at booktopia.com.au, Australia's largest online bookseller, he supports Australian writing in all its forms. He lives in Sydney with his wife, two children, three dogs, five cats, unnumbered gold fish and his overlarge book collection. His novel, The Girl on the Page, will be published by HarperCollins Australia in October, 2018.