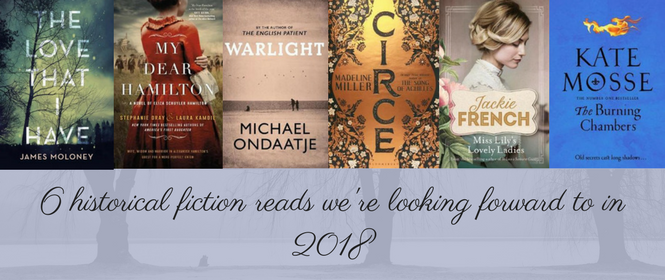 There's something to be said for the exoticness of historical fiction novels. While aspects are familiar to us, these are often worlds which we have not and will never experience for ourselves… except, to say, through an incredibly written novel! Speaking on a personal level, reading about a brutal or complicated world where I might have lived once, if I were born, say, two hundred years prior, adds a level of interest for me. I love inserting myself into those worlds and imaging how I would have handled living in those times.
There is a never-ending supply of great historical fiction at our disposal and 2018 is no exception, with so many great titles coming our way. Sarah, Tanaya and I have chosen two historical fictions we've loved in the past and two that we're looking forward to in 2018!
---
Bron's picks
---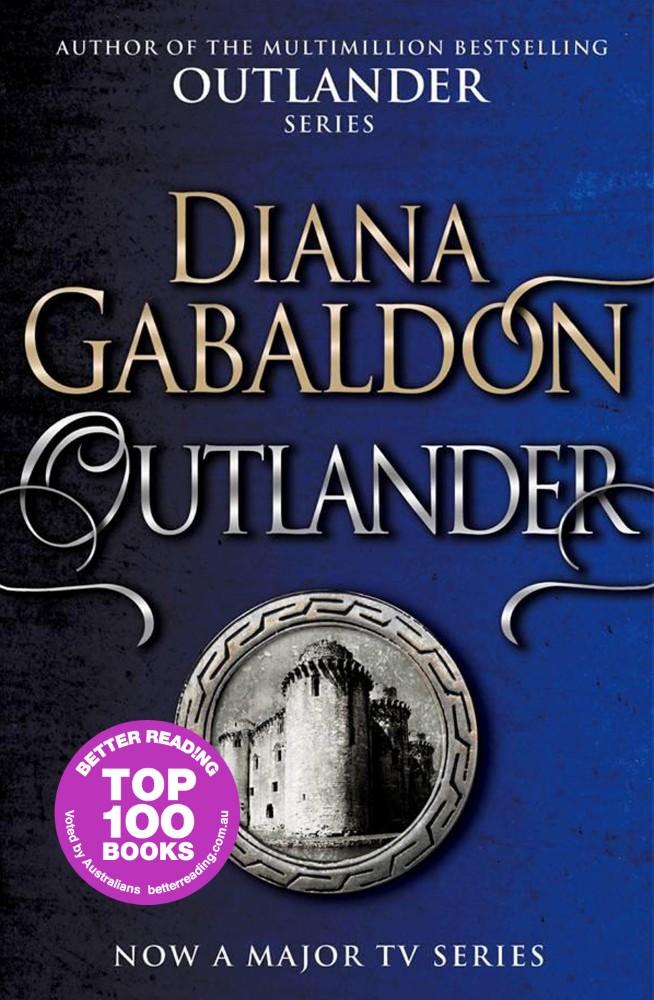 Outlander
by Diana Gabaldon

I'm a little bias because I was already in love with Scotland when I heard about this series from Diana Gabaldon. I also love time travel. So basically, there was no way I wasn't going to love Outlander. Claire is one of my favourite female protagonists of all time – she's stubborn, smart, ballsy and brave. She knows what she knows, and sticks by it, but she's never too proud to admit when something is beyond her: like falling through time. Because no one could have predicted that!
Scottish history is brutal, fascinating and heartbreaking. Claire lands in the midst of war between Scotland and England, in the lead up to the battle of Culloden. Knowing how it's going to end makes reading this book very hard, since you come to care for these characters that are likely going to die in the battle. This is only the beginning too, with nine books in the series!
---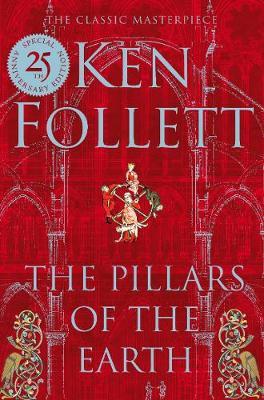 The Pillars of the Earth
by Ken Follett

Ken Follett is a genius. Firstly, he writes incredibly powerful romances that have stayed with me over the years. Secondly, he gives us an insight into a very interesting time when religion and politics were perilously woven together.
It's mind boggling to think how long it took them to build the cathedral in The Pillars of the Earth, not to mention all the obstacles that got in their way! It's actually ridiculous. I was so frustrated for the characters and felt a huge sense of achievement and excitement every time they overcame another obstacle.
This series continues with World Without End and A Column of Fire.
---
Miss Lily's Lovely Ladies
by Jackie French
Release date: 19 March 2018
Espionage, love and heroism? And inspired by true events? Sold!
Set in the English countryside in 1914, the mysterious Miss Lily teaches royal and upper class girls how to captivate men – and find a potential husband – in strange and surprising ways. When Sophie Higgs comes to Miss Lily's school, she starts to suspect Miss Lily's true purpose.
Jackie has two historical fiction novels out this year – Miss Lily's Lovely Ladies and The Lily and the Rose. Go Jackie!
---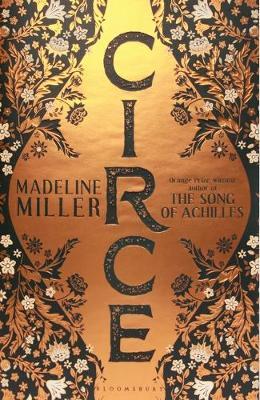 Circe
by Madeline Miller
Release date: 10 April 2018
I was lucky enough to get my hands on an advanced copy of Circe. This is a story of Gods and Demigods, of the humans who are unlucky enough to be pulled into their orbit and of Circe, the daughter of Sun God Helios.
From the moment she's born, Circe is an outsider, a joke, judged for having no power and belittled in every way. It's safe to say that when Circe discovers her unique powers and transforms into a formidable witch, I was so ready for her to show them who they were messing with.
---
Sarah's picks
---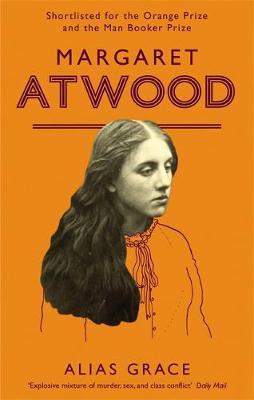 Alias Grace
by Margaret Atwood
I first read Alias Grace when I was a teenager and have reread it several times since. This haunting and gorgeously written book tells the story of convicted murderess, Grace Marks. Similar to Burial Rites (another favourite of mine!) this is a fictionalised account of real historical events.
Chilling and deeply absorbing, this is so much more than a tale of a fascinating woman and terrible crime. Every time I read it I find myself contemplating the ways in which history is patched together from multiple sources and reinterpreted over time.
---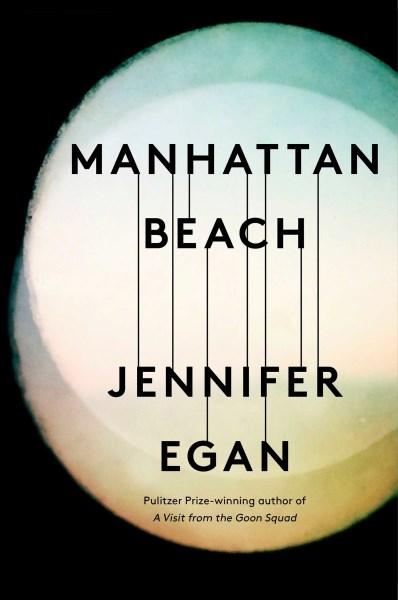 Manhatten Beach
by Jennifer Egan
Set in New York during the depression era and the Second World War, Manhattan Beach is a rich and absorbing novel about … so many different things! The impact of war, the relationship between fathers and daughters, the struggle of a courageous young woman to compete in a man's world, the difficultly of being a good man in a desperate time that offered so few opportunities for goodness.
Meticulously detailed and wonderfully written, this book captures the spirit of an era and entwines three compelling narratives into a complex and beautifully messy whole.
---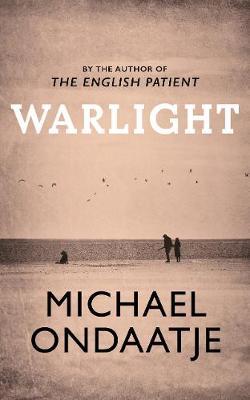 Warlight
by Michael Ondaatje
Release date: 14 May 2018
Warlight will be the seventh novel by Michael Ondaatje, author of Booker-winning The English Patient and it sounds amazing. Set in 1945, it is the story of a young brother and sister who are abandoned by their parents and raised by a mysterious figure known as 'The Moth'. Described as a "thrilling novel of violence and love, intrigue and desire" – I'm very much looking forward to reading this one!
---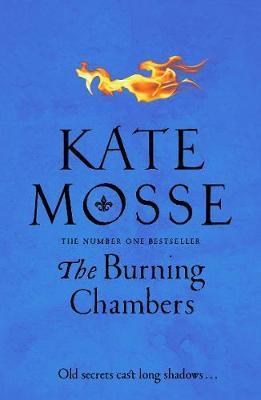 The Burning Chambers
by Kate Mosse
Release date: 24 April 2018
I'm a big fan of Kate Mosse and this new novel sounds like it's going to give me everything I love in a sweeping historical epic – i.e. loads of intrigue, drama, mystery and buried secrets!
Set in 16th Century France The Burning Chamber follows the story of Minou, the daughter of a bookshop owner who receives a mysterious note, and a young man called Piet, with a dangerous mission to complete. I am so ready to dive into this book!
---
Tanaya's Picks
---
The Forgotten Garden
by Kate Morton
I first read The Forgotten Garden by recommendation from one of my English teachers. After putting off reading it for several weeks thinking it would not be something I would like, I was simply astounded to find myself enjoying it. I was enchanted by Morton's beautiful writing, and her endearing characters.
The mystery was mesmerising, and the descriptions so vivid and magical. Whilst not strictly historical fiction as the book also has a present day storyline, the historical elements shine, showing the impact that history can have on a family throughout many generations. 
---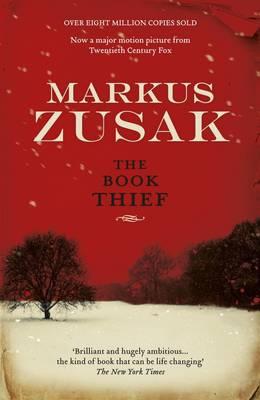 The Book Thief
by Markus Zusak
Stories set in the time of World War II intrigue me, and The Book Thief is no exception. This is one of the best and most beautiful books I have ever read. It is also one of the saddest books I've ever read. I remember crying my eyes out in the last few chapters.
I love that this story is narrated by Death, it's such a unique and refreshing perspective. The characters are so endearing, and I just loved their relationships with one another. They're the kind of characters that you want to see nothing bad happen to, even though you know it's going to. I would recommend this book to the world over and over again, it's just that wonderful. 
---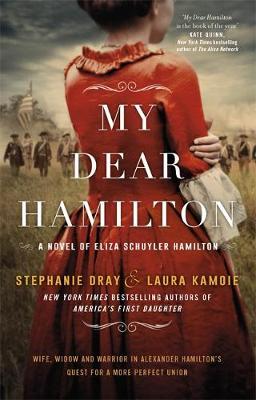 My Dear Hamilton
by Stephanie Dray & Laura Kamoie
Release date: 3 April 2018
The number one reason why My Dear Hamilton is a historical fiction pre-order I am super excited for is because it is about Elizabeth Schuyler Hamilton, and I am in love with the Hamilton musical.
Eliza Schuyler seems like such an incredible woman, and I would gladly read a novel from her point of view. With more and more books starting to get published featuring the figures who are characters in the musical, I'm interested to see how I'll enjoy a fictionalised book version of the story I've come to know through music. 
---
The Love That I Have
by James Moloney
Release date: 21 May 2018
As I mentioned above, stories set in the time of World War II intrigue me. The Love That I Have is set in 1944 Germany, and follows Margot Baumann who has left school to take up her sister's job in the mailroom of a large prison, the prison being Sachsenhausen concentration camp near Berlin. W
hat made me super excited about this book is the premise. When Margot is told to burn the letters of the prisoners, she ends up stealing a few, intending to send them in secret but instead is drawn to their words of hope, despair and love. This just seems like it is going to be a touching and lovely story, and I am really excited to get my hands on a copy! 
About the Contributor
Bronwyn Eley is new to the book industry, having previously served in the Royal Australian Air Force & even spent some time as a barista until entering the exciting world of Booktopia. Books are her true passion. Bronwyn writes in her spare time, often has her face buried in a book and enjoys keeping fit (which she undoes by eating loads of chocolate) with Martial Arts and personal training. She can't answer what her favourite book is but she has a soft spot for The Host (Stephanie Meyer), Peter Pan (J.M Barrie) & Outlander (Diana Gabaldon). Fantasy, sci-fi and YA make up the majority of her bookshelves.