Trick by Domenico Starnone
Review by Ben Hunter
When the once-celebrated children's book illustrator, Daniele Mallarico arrives in Naples to babysit Mario, his four-year-old grandson, he has no idea of the physical and emotional turmoil he's getting himself into.
In Domenico Starnone's playful new novel Trick, Mallarico is trying to create new pictures for an illustrated edition of the Henry James ghost story, The Jolly Corner. Returning to his family home in Naples charges him with a whimsical energy and he wants to get to work. This is hindered by Mario, who, desperate for his attention, criticises his work with the honest brutality only children can muster. Mario's words break the aging man and their playtime together deteriorates into full-blown conflict, mirroring that of Mario's quarrelling parents. In Mario's eyes, Mallarico can only see his ineptitude and lost youth. If he is to meet his commision deadline, he needs to face off with his own ghosts first.
I love the way in which this novel is contained entirely inside the world of the Naples apartment. It becomes a kind of pressure cooker for family tensions. Starnone's storytelling, focused around the moral pitfalls of the family infused with Italy's beauty and brutality, have rightfully earned him comparisons with Elena Ferrante. Learn more.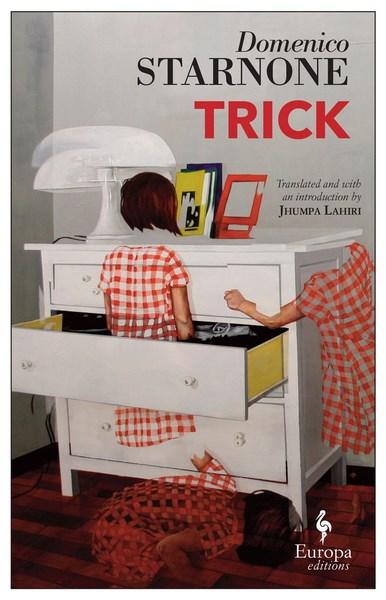 Trick
Imagine a duel between an elderly man and a mere boy. The same blood runs through their veins. One, Daniele Mallarico, is a successful illustrator whose reputation is slowly fading. The other, Mario, is his four-year-old grandson. The older combatant has lived for years in solitude, focusing obsessively on his work.
The younger one has been left by his querulous parents with his grandfather for a 72-hour stay. Shut inside an apartment in Naples that is filled with the ghosts of Mallarico's own childhood, grandfather and grandson match wits, while outside lurks Naples, a wily, violent, and passionate city whose influence is not easily shaken.
About the Contributor
Ben is a bookseller at Booktopia HQ. He reads a lot and writes a little. Cows are his spirit animal. He is an optimist. He loves pastry.