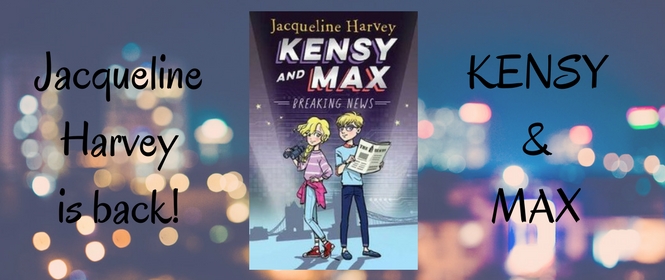 She's back everyone! Bestselling children's author Jacqueline Harvey has penned a new series your kids are going to love. Kensy and Max are twins and they've got a problem on their hands: their parents are missing! Suddenly finding themselves in the hustle and bustle of London, the kids start to suspect things are off. So many things don't add up: their strange new school, the bizarre grannies on their street, the coded messages they keep finding and the feeling that, all around them, adults are keeping secrets.
"Luckily," says Jacqueline. "The ideas don't tend to be a problem."
Well, that's a relief! Because we can't wait to see what adventures Kensy and Max get up to next in this action-packed spy-adventures series that is perfect for both girls and boys.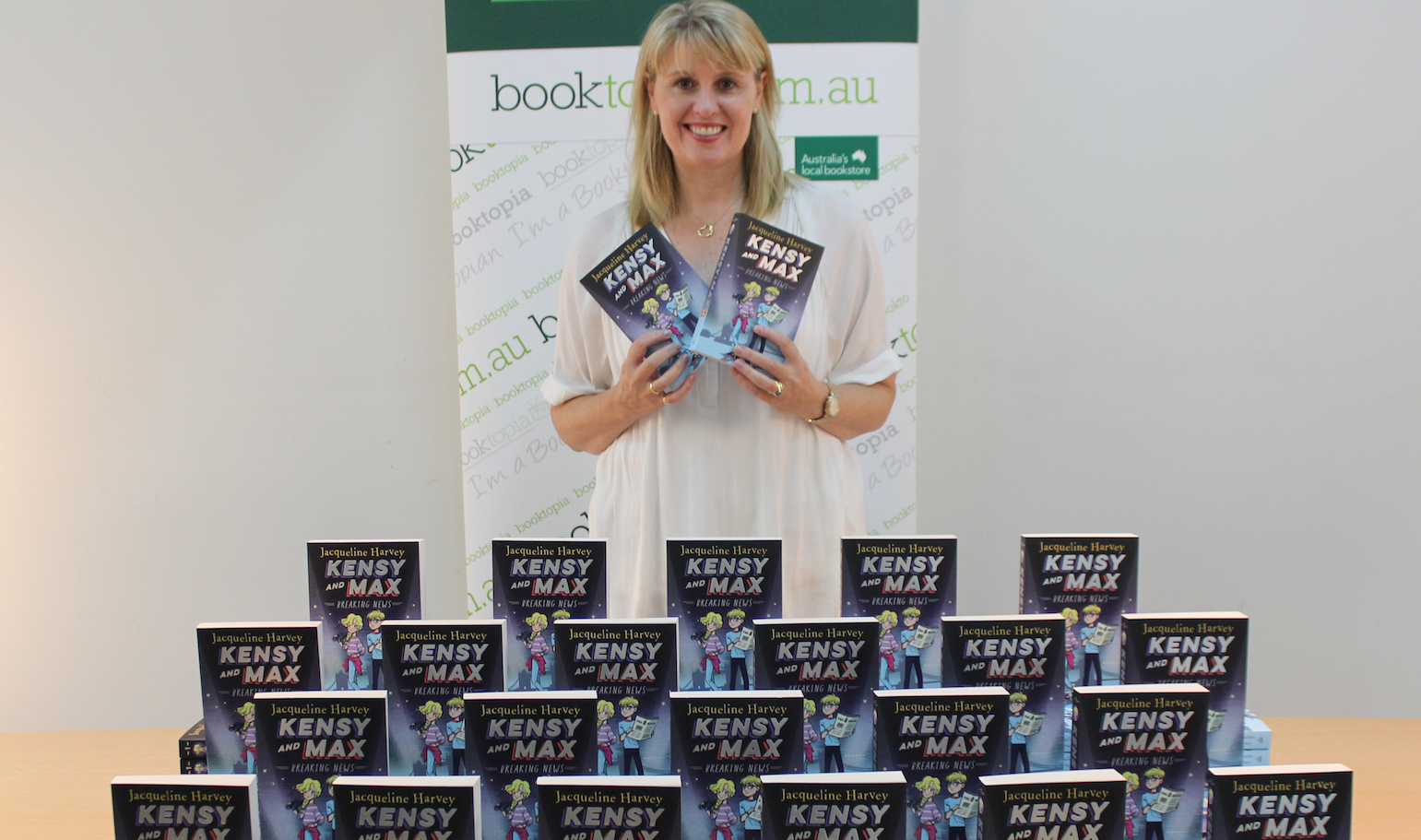 On her Alice-Miranda series, Jacqueline talks to us about why she's always jumping to write the next book. "There's an ensemble cast and you get to know these characters really well," She says. "But because I set these books in different locations or they go off and do something exciting each time, there's always room for new characters and I find that's really exciting to be able to do that. And to be able to take them to new places, that keeps it fresh and interesting."
The same seems likely for Kensy and Max – who knows where these intelligent and curious twins will find themselves next. "As twins," says Jacqueline. "They tend to be opposite in some ways but they've got really cool skills."
Find out more about this awesome new series by having a listen to our interview with Jacqueline Harvey:

Kensy and Max
Breaking News
Introducing Kensy and Max – an action-packed spy-adventure series for girls and boys from bestselling author Jacqueline Harvey!
What would you do if you woke up in a strange place? If your whole life changed in the blink of an eye and you had no idea what was going on?
About the Contributor
Bronwyn Eley is new to the book industry, having previously served in the Royal Australian Air Force & even spent some time as a barista until entering the exciting world of Booktopia. Books are her true passion. Bronwyn writes in her spare time, often has her face buried in a book and enjoys keeping fit (which she undoes by eating loads of chocolate) with Martial Arts and personal training. She can't answer what her favourite book is but she has a soft spot for The Host (Stephanie Meyer), Peter Pan (J.M Barrie) & Outlander (Diana Gabaldon). Fantasy, sci-fi and YA make up the majority of her bookshelves.