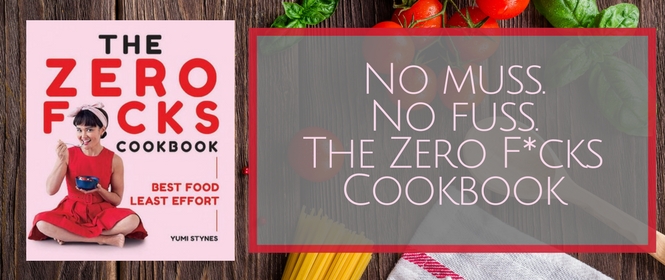 Best food. Least effort. That's the slogan on the front cover of Yumi Stynes' cookbook The Zero F*cks Cookbook. Since Yumi Stynes is a busy woman (being a writer, broadcaster, television presenter, food fanatic, former cook, fitness enthusiast and mother-of-four), she doesn't have time to spend hours in the kitchen cooking for herself, her friends and her family.
Sound familiar?
If it does, then you might want to get yourself a copy of The Zero F*cks Cookbook! In this must-have cookbook, you will find simple, delicious, crowd-pleasing recipes that will have your mouth watering the moment you set your sights on them. When asked what meal she'd cook for the Queen, Yumi chose her famous chicken wings, which, if we do say so ourselves, look down-right delectable.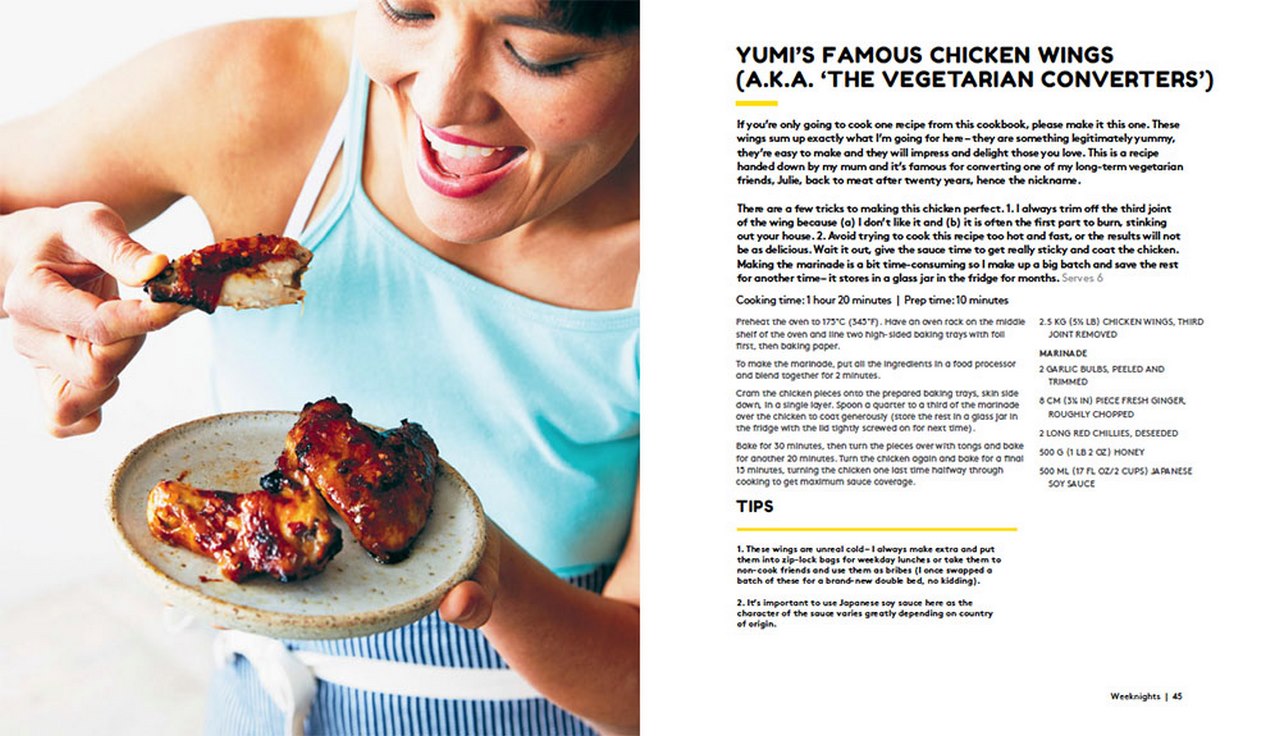 "At home I just really need to keep things simple but I still want it to be lovely," says Yumi. "I just don't want it to be fussy."
The Zero F*cks Cookbook is best summed up by Yumi's ten commandments:

1. Thou shall not fuss.

2. Thou shall use the whole tub or container of something, rather than leave an annoying, unusable amount in the bottom.

3. If a step can be simplified, shortened or skipped altogether, it will be.

4. Thou shall always opt for healthier food, making thou sexier.

5. Marshmallows do not count as an ingredient. Nor does Coca Cola nor French Onion Soup. Thou art busy, not a bogan.

6. Thou shall never apologise. You cooked. That is enough.

7. When it is written "best quality" – eg, "use 200g of best quality bacon" – it means the best quality you can afford. "Best quality" does not equal "most expensive".

8. Thou shall accept help. If you are in a situation where you have zero fucks left to give, and someone offers to help chop, or bring a plate, or a salad, or buy a cake for dessert SAY YES.

9. Thou shall follow the recipe! Every other chef says "be creative". NO. I say, "FOLLOW THE RECIPE". Every recipe has been carefully checked and tested by people who give vastly more fucks than you do. Trust them. Get creative later.

10. Thou shalt have fun.
Check out our video interview with Yumi:
Yumi's Japanese background has been a big inspiration for her cookbook and she's shared some of that in her recipes. But her biggest influence of all was her desire to enjoy delicious, tasty, fuss-free food. With five easy chapters – weeknights, barbeque, snacks, emergencies and other moments of desperation, sweet stuff, and weekends – you will be covered for any eventuality!
Interested to know more? Have a listen to our podcast interview with Yumi: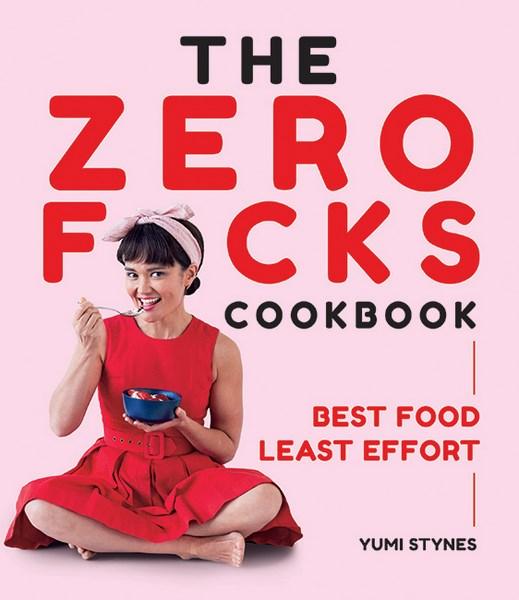 The Zero Fucks Cookbook
Yumi's book shows how it is possible to adhere to these principles AND enjoy delicious, tasty fuss-free food. It is divided across five chapters: weeknights; barbecue; snacks, emergencies and other moments of desperation; sweet stuff; and weekends. The key is celebrating her love of eating and cooking, without unnecessarily complicating meal time in an already busy family household.
About the Contributor
Bronwyn Eley is new to the book industry, having previously served in the Royal Australian Air Force & even spent some time as a barista until entering the exciting world of Booktopia. Books are her true passion. Bronwyn writes in her spare time, often has her face buried in a book and enjoys keeping fit (which she undoes by eating loads of chocolate) with Martial Arts and personal training. She can't answer what her favourite book is but she has a soft spot for The Host (Stephanie Meyer), Peter Pan (J.M Barrie) & Outlander (Diana Gabaldon). Fantasy, sci-fi and YA make up the majority of her bookshelves.