Over fifty years ago, Australian author Joan Lindsay penned her classic mystery novel Picnic At Hanging Rock. Many of us are still wondering to this day: what happened?
For those of you who haven't read it, Picnic At Hanging Rock is set in 1900s Australia, when a group of young women from an exclusive private school go on an excursion to Hanging Rock in the isolated Australian bush. Three of the girls and a teacher mysteriously vanish. Only one girl returns, with no memory of what happened to the others.
"The great mystery of Picnic At Hanging Rock remains. Or rather, mysteries. For two questions lie at the heart of both the legend and its continued popularity: is the story true? And, if it is, what on earth happened to those girls?" – Louise Edward, The Daily Telegraph
Read The Daily Telegraph's full article here.
In 1975, the novel was adapted into a film by director Peter Weir. Now, fans will get to see a new adaptation of the Australian classic, starring Game of Thrones star Natalie Dormer as headmistress Mrs Hester Appleyard.
"This reimagining of the iconic story will no doubt grab a contemporary audience with its mystery, emotion and wide range of complex, smart female characters," says Dormer. "To play Hester Appleyard is a joy." Read more of Foxtel's article and Dormer's comments here.
"And just as the Weir movie was groundbreaking for the local film industry in its day, this remarkable six-part TV drama takes extraordinary risks — from experimental camera angles and a soaring soundtrack, to costumes and cinematic styling that, at times, takes the viewer down the rabbit hole, Alice In Wonderland style." – National TV Editor Holly Byrnes, news.com.au
Read news.com.au's full article here.
Foxtel has just announced that this high-anticipated adaptation will hit our screens on Sunday May 6 at 8:30pm EDT on showcase, as well as On Demand and Foxtel Now (available on the Drama Pack). This six-part series will not only star acclaimed British actress Natalie Dormer, but will also feature a fantastic cast of Australian rising stars including Ruby Rees, Lily Sullivan, Samara Weaving and Madeleine Madden.
Needless to say, many of us in the office can't wait to sit down with the novel once more to gear up for the six-part adaptation coming our way!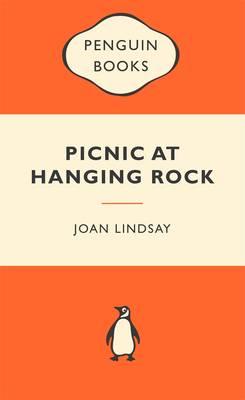 Picnic At Hanging Rock
While Joan Lindsay's haunting Australian classic Picnic at Hanging Rock is a work of fiction, the story is often considered one of Australia's greatest mysteries.
In 1900, a class of young women from an exclusive private school go on an excursion to the isolated Hanging Rock, deep in the Australian bush. The excursion ends in tragedy when three girls and a teacher mysteriously vanish after climbing the rock. Only one girl returns, with no memory of what has become of the others...
About the Contributor
Bronwyn Eley is new to the book industry, having previously served in the Royal Australian Air Force & even spent some time as a barista until entering the exciting world of Booktopia. Books are her true passion. Bronwyn writes in her spare time, often has her face buried in a book and enjoys keeping fit (which she undoes by eating loads of chocolate) with Martial Arts and personal training. She can't answer what her favourite book is but she has a soft spot for The Host (Stephanie Meyer), Peter Pan (J.M Barrie) & Outlander (Diana Gabaldon). Fantasy, sci-fi and YA make up the majority of her bookshelves.