Happy Valentine's Day!
We're celebrating the day of love by recommending some of our favourite book romances. From classics to young adult fiction, historical fiction and more, these are 36 books that had our hearts swooning. The next time you're in the mood for a bit of romance, give one of these enchanting (or devastating) books a try!
---
Tanaya's Recommendations
---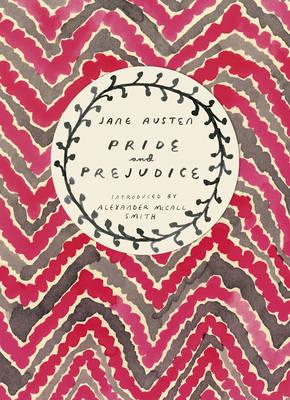 Pride and Prejudice
by Jane Austen
The Vintage Classics Austen series is designed by the writer and illustrator Leanne Shapton and introduced by some of our finest contemporary writers and Austen fans: Alexander McCall Smith, Lynne Truss, Amanda Vickery, Francesca Segal, P.D. James and Andrew Motion.
Elizabeth Bennet is young, clever and attractive, but her mother is a nightmare and she and her four sisters are in dire need of financial security and escape in the shape of husbands. The arrival of the affable Mr Bingley and arrogant Mr Darcy in the neighbourhood, both single and in possession of large fortunes, turns all their lives upside down in this witty drama of friendship, rivalry, enmity and love. Learn more.
Also recommended by: Bron, John and Olivia
---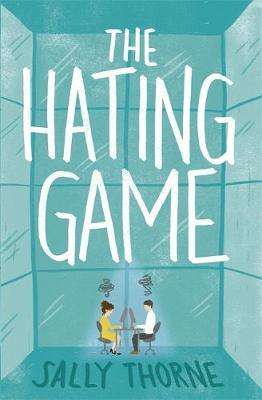 The Hating Game
by Sally Thorne
NEMESIS [n]:
1. A long-standing rival; an arch-enemy
2. A person's undoing
3. Joshua Templeman
Lucy Hutton, baker-of-cakes, exemplary assistant and professional 'nice girl', is waging war. She's got the whole office on her side – except for tall, dark and charmless Joshua Templeman. He's been nothing but hostile since the moment they met and now it feels like nothing matters as much as taking him down.
Trapped together under the fluorescent lights, they become entrenched in an addictive rivalry. There's the Staring Game, The Mirror Game, The HR Game. Lucy can't let Joshua beat her at anything, especially when a huge… Learn more.
---
#1 New York Times bestselling author Colleen Hoover returns with a new heart-wrenching love story.
When Tate Collins meets airline pilot Miles Archer, she doesn't think it's love at first sight. They wouldn't even go so far as to consider themselves friends. The only thing Tate and Miles have in common is an undeniable mutual attraction. Once their desires are out in the open, they realize they have the perfect set-up. He doesn't want love, she doesn't have time for love, so that just leaves the sex. Their arrangement could be surprisingly seamless, as long as Tate can stick to the only two rules Miles has for her.
Never ask about the past. Don't expect a future.
They think they can handle it, but realize almost immediately they can't handle it at all…  Learn more.
---
Anna and the French Kiss
by Stephanie Perkins
Anna can't wait for her senior year in Atlanta, where she has a good job, a loyal best friend, and a crush on the verge of becoming more. So she's not too thrilled when her father unexpectedly ships her off to boarding school in Paris – until she meets Etienne St. Clair, the perfect boy. The only problem? He's taken, and Anna might be, too, if anything comes of her crush back home. Will a year of romantic near-misses end in the French kiss Anna awaits?  Learn more.
Also recommended by: Sarah
---
To All the Boys I've Loved Before
by Jenny Han
Lara Jean keeps her love letters in a hatbox her mother gave her. One for every boy she's ever loved. When she writes, she can pour out her heart and soul and say all the things she would never say in real life, because her letters are for her eyes only. Until the day her secret letters are mailed, and suddenly Lara Jean's love life goes from imaginary to out of control. Learn more.
---
John's Recommendations
---
The Vintage Classics Austen series is designed by the writer and illustrator Leanne Shapton and introduced by some of our finest contemporary writers and Austen fans: Alexander McCall Smith, Lynne Truss, Amanda Vickery, Francesca Segal, P.D. James and Andrew Motion.
'It is a sort of private novel. In the heroine Anne Elliot, we have glimpses of Austen and what happened to her; the lost romance and the lost youth' Julian Fellowes.
Eight years ago Anne Elliot bowed to pressure from her family and made the decision not to marry the man she loved, Captain Wentworth. Now circumstances have conspired to bring him back into her social circle… Learn more.
Also recommended by: Sarah and Olivia
---
Middlemarch is a moving story of men and women longing to do the right thing, but making bad decisions. Among them is Dorothea Brooke, who wants to improve the world but finds her idealism crushed by her unhappy marriage to the aged scholar Casaubon, and Dr Lydgate, whose shallow, spendthrift wife threatens his dreams of medical progress.
Described by Virginia Woolf as 'one of the few English novels written for grown-up people', Middlemarch's panoramic sweep ranges over the whole of human existence – art, faith, science, politics and love – yet at its heart are real, flawed people searching for contentment. Learn more.
---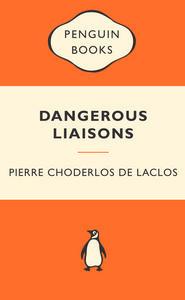 Dangerous Liasions
by Pierre Choderlos De Laclos
Depicting decadence and moral corruption in pre-revolutionary France, Dangerous Liaisons is one of the most scandalous and controversial novels in European literature.
Two aristocrats embark on a sophisticated game of seduction and manipulation to bring amusement to their jaded existences. While the Marquise de Merteuil challenges the Vicomte de Valmont to seduce an innocent convent girl, the Vicomte is also occupied with the conquest of a virtuous married woman. As their intrigues become more duplicitous and they find their human pawns responding in ways they could not have predicted, the consequences prove to be more serious, and deadly, than Merteuil and Valmont could have guessed. Learn more.
---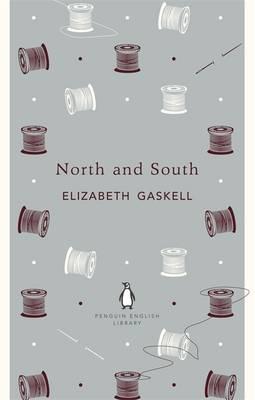 North and South
by Elizabeth Gaskell
Margaret Hale is wrenched from her beloved rural idyll of Helstone and moved with her family to the industrial northern town of Milton, with its grime and all the ugliness of urban life. But from her initial distaste, Margaret develops a new sense of social justice, and a complicated relationship with the mill-owner John Thornton.
First published in 1855, North and South has one of the most full, original heroines in Victorian literature, and spurned the contemporary conventions of the novel to give a compelling, nuanced view of class conflict without easy resolution. Learn more.
Also recommended by: Sarah and Olivia
---
Bron's Recommendations
---
Claire Randall is leading a double life. She has a husband in one century, and a lover in another…
In 1945, Claire Randall, a former combat nurse, is back from the war and reunited with her husband on a second honeymoon–when she innocently touches a boulder in one of the ancient stone circles that dot the British Isles. Suddenly she is a Sassenach– an " outlander" — in a Scotland torn by war and raiding border clans in the year of our Lord…1743.
Hurled back in time by forces she cannot understand, Claire's destiny in soon inextricably intertwined with Clan MacKenzie and the forbidden Castle Leoch. She is catapulted without warning into the intrigues of lairds and spies that may threaten her life and shatter her heart… Learn more.
---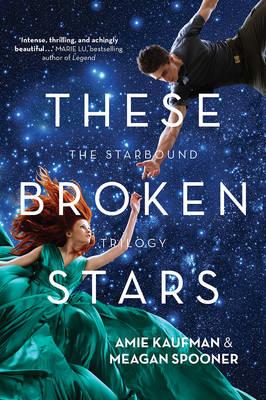 These Broken Stars
by Amie Kaufman and Meagan Spooner
It's a night like any other on board the Icarus. Then, catastrophe strikes: the massive luxury spaceliner is yanked out of hyperspace and plummets to the nearest planet. Lilac LaRoux and Tarver Merendsen survive. And they seem to be alone.
Lilac is the daughter of the richest man in the universe. Tarver comes from nothing, a young war hero who learned long ago that girls like Lilac are more trouble than they're worth. But with only each other to rely on, Lilac and Tarver must work together, making a tortuous journey across the eerie, deserted terrain to seek help.
Then, against all odds, Lilac and Tarver find a strange blessing in the tragedy that has thrown them into each other's arms. Without the hope of a future together…  Learn more.
---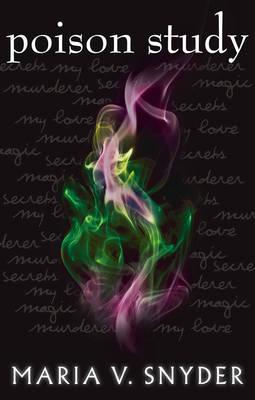 Poison Study
by Maria V. Snyder
Choose: A quick death or slow poison…
On the eve of her execution for murder, Yelena Zaltana is offered an incredible reprieve – on the condition that she becomes the food taster for the military leader of Ixia, Commander Ambrose.
Avoiding poison is the least of her troubles, however General Brazell, father of the man she killed, has vowed bloody revenge; she's beginning to have feelings for her captor, Valek; and someone is plotting the downfall of the current regime.
In a desperate race against time, Yelena must learn to control the growing magical talent within her and master the demons of her past. The Commander's life, the future of Ixia and all those she loves depend on it. Learn more.
Also recommended by: Tanaya
---
Ben's Recommendations
---
The Lady with the Little Dog
by Anton Chekhov
In The Lady with the Little Dog, a man and a women indulge in an affair that could ruin both their marriages, but their feelings for each other compel them towards betrayal. Peasants focuses on the brutality of peasant life where the locus of evil is the tavern, in which the men spend the last of their meagre earnings on vodka and go home drunk to beat their wives. And in My Life, Misail rejects the life of a gentleman to become a labourer despite his father's protestations and threats to disown him.
These later works show how Chekhov moved away from the realism of his earlier stories, forging a style that would inspire modern short-story writers such as Hemingway, Faulkner and the Bloomsbury Group. Learn more.
Also recommended by: John
---
Anna is a beautiful, intelligent woman whose passionate affair with the dashing Count Vronsky leads her to ruin. But her story is also about a search for meaning, and by twinning it with that of Levin, an awkward idealist whose happy marriage and domestic trials form the backdrop for a similar quest, Tolstoy creates a rich and complex masterpiece that has captured the imagination of readers for decades.
The Vintage Classic Russians Series: Published for the 100th anniversary of the 1917 Russian Revolution, these are must-have, beautifully designed editions of six epic masterpieces that have survived controversy, censorship and suppression to influence decades of thought and artistic expression. Learn more.
Also recommended by: John
---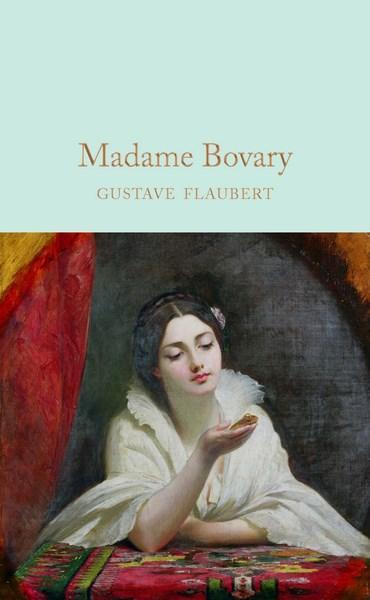 Madame Bovary
by Gustave Flaubert
Beautiful Emma Bovary dreams of love and riches but her marriage to Charles, a dull country doctor, is far from satisfying. In an attempt to escape the narrow confines of her life, she embarks on a series of passionate affairs, hoping to find the romantic ideal she always dreamed about in the arms of other men, but it soon becomes clear that she is hurtling towards tragedy…
Gustave Flaubert's daring portrait of adultery caused a national scandal when Madame Bovary was first published, and this masterpiece of realist literature has lost none of its impact today.
This beautiful Macmillan Collector's Library edition of Madame Bovary is translated by Eleanor Marx Aveling and features an afterword by the playwright, screenwriter and actor, Peter Harness…  Learn more.
---
Sarah's Recommendations
---
Bridget Jones's Diary
by Helen Fielding
A dazzling urban satire of modern relationships?
An ironic, tragic insight into the demise of the nuclear family?
Or the confused ramblings of a pissed thirty-something?
As Bridget documents her struggles through the social minefield of her thirties and tries to weigh up the eternal question (Daniel Cleaver or Mark Darcy?), she turns for support to four indispensable friends: Shazzer, Jude, Tom and a bottle of chardonnay. Learn more.
---
As an orphan, Jane's childhood is full of trouble, but her stubborn independence and sense of self help her to steer through the miseries inflicted by cruel relatives and a brutal school. A position as governess at the Thornfield Hall promises a kind of freedom. But Thornfield is a house full of secrets, its master a passionate, tormented man, and before long Jane faces her greatest struggle in a choice between love and self-respect. Learn more.
Also recommended by: John
---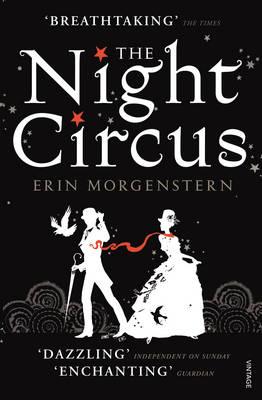 The Night Circus
by Erin Morgenstern
A mind-blowing first novel that will be the most exciting bestseller of 2011. A magical love story and a story about the love of magic, set in a fantastical circus in the late nineteenth century where two magicians battle for supremacy.
In 1886 a mysterious travelling circus becomes an international sensation. Open only at night, constructed entirely in black and white, the Cirque des Rêves delights all who wander its circular paths and warm themselves at its bonfire. There are contortionists, performing cats, carousels and illusionists – all the trappings of an ordinary circus. But this is no conventional spectacle. Some tents contain clouds, some ice. The circus seems almost to cast a spell over its aficionados, who call themselves the rêveurs – the dreamers. And who is the sinister man in the grey suit who watches over it all…  Learn more.
Also recommended by: Tanaya
---
The Time Traveler's Wife
by Audrey Niffenegger
This extraordinary, magical novel is the story of Clare and Henry who have known each other since Clare was six and Henry was thirty-six, and were married when Clare was twenty-two and Henry thirty.
Impossible but true, because Henry is one of the first people diagnosed with Chrono-Displacement Disorder: periodically his genetic clock resets and he finds himself pulled suddenly into his past or future. His disappearances are spontaneous and his experiences are alternately harrowing and amusing.
The Time Traveler's Wife depicts the effects of time travel on Henry and Clare's passionate love for each other with grace and humour. Their struggle to lead normal lives in the face of a force they can neither prevent nor control is intensely moving and entirely unforgettable. Learn more.
---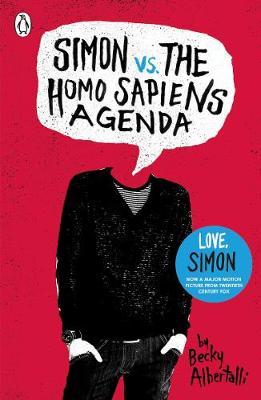 Simon vs. the Homo Sapiens Agenda
by Becky Albertalli
Sixteen-year-old and not-so-openly gay Simon Spier prefers to save his drama for the school musical. But when an email falls into the wrong hands, his secret is at risk of being thrust into the spotlight. And worse still, so will the privacy of 'Blue', the pen name of the boy he's been emailing.
With messy dynamics emerging in Simon's once tight-knit group of friends, and his email correspondence with Blue growing more flirtatious every day, Simon's life suddenly becomes just a little complicated. Now Simon has to find a way to step out of his comfort zone before he's pushed out – without alienating his friends, compromising himself, or fumbling a shot at happiness with the most confusing, adorable guy he's never met. Learn more.
---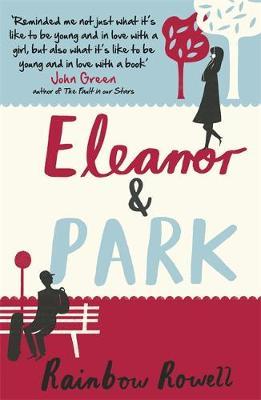 Eleanor & Park
by Rainbow Rowell
A moving and funny coming-of-age novel about two misfits falling in love and growing up in 1980s America.
Eleanor is the new girl in town, and she's never felt more alone. All mismatched clothes, mad red hair and chaotic home life, she couldn't stick out more if she tried.
Then she takes the seat on the bus next to Park. Quiet, careful and – in Eleanor's eyes – impossibly cool, Park's worked out that flying under the radar is the best way to get by.
Slowly, steadily, through late-night conversations and an ever-growing stack of mix tapes, Eleanor and Park fall in love. They fall in love the way you do the first time, when you're 16, and you have nothing and everything to lose.
Set over the course of one school year in 1986… Learn more.
---
Daughter of the Forest
by Juliet Marillier
Lord Colum of Sevenwaters is blessed with seven children but it is Sorcha, the youngest child and only daughter, who alone is destined to defend her family and protect their land from the invading Britons.
For Sorcha is the only one who escapes the cruel influence of Lady Oonagh, her father's new wife. Exiled from Sevenwaters and cast out into the forest and the terrifying world beyond, Sorcha falls into the hands of the feared enemy. Now she is torn between a life she has always known and a love that only comes once. Daughter of the Forest is a mixture of history and heritage, myth and magic, legend and love. Learn more.
---
Olivia's Recommendations
---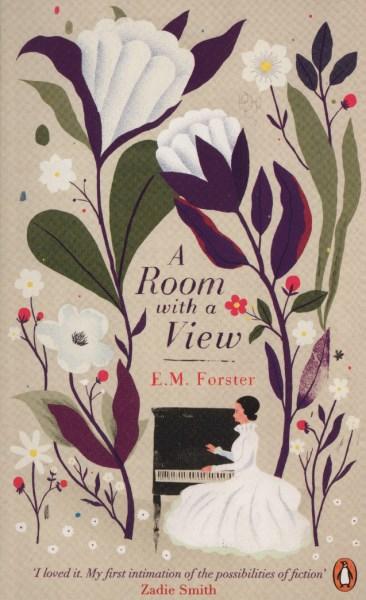 A Room with a View
by E. M. Forster
'You love the boy body and soul, plainly, directly, as he loves you . . .'
Lucy has her rigid, middle-class life mapped out for her until she visits Florence with her uptight cousin Charlotte, and finds her neatly ordered existence thrown off balance.
Her eyes are opened by the unconventional characters she meets at the Pension Pertolini: flamboyant romantic novelist Eleanor Lavish, the Cockney Signora, curious Mr Emerson and, most of all, his passionate son George.
Lucy finds herself torn between the intensity of life in Italy and the repressed morals of Victorian England, personified in her terminally dull fiancé Cecil Vyse. Will she ever learn to follow her own heart… Learn more.
Also recommended by: Sarah and John
---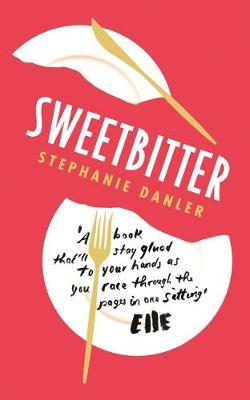 Sweetbitter
by Stephanie Danler
A startling and stylish novel for anyone who has ever been in love and who loves food.
'Let's say I was born when I came over the George Washington Bridge…' This is how we meet unforgettable Tess, the twenty-two-year-old at the heart of this stunning first novel. Shot from a mundane, provincial past, she's come to New York to look for a life she can't define, except as a burning drive to become someone, to belong somewhere.
After she stumbles into a coveted job at a renowned restaurant, we spend the year with her as she learns the chaotic, punishing, privileged life of a 'backwaiter' on duty and off. Her appetites – for food, wine, knowledge, and every kind of experience – are awakened. And she's pulled into the magnetic thrall of two other servers – a handsome bartender she falls hard for, and an older woman… Learn more.
---
The unforgettable and achingly tender new novel from Sarah Winman, author of the international bestseller When God Was A Rabbit and the Sunday Times Top Ten bestseller A Year of Marvelous Ways.
It begins with a painting won in a raffle: fifteen sunflowers, hung on the wall by a woman who believes that men and boys are capable of beautiful things.
And then there are two boys, Ellis and Michael, who are inseparable. And the boys become men, and then Annie walks into their lives, and it changes nothing and everything.
Tin Man sees Sarah Winman follow the acclaimed success of When God Was A Rabbit and A Year of Marvelous Ways with a love letter to human kindness and friendship, loss and living. Learn more.
Also recommended by: John
---
Tracey's Recommendations
---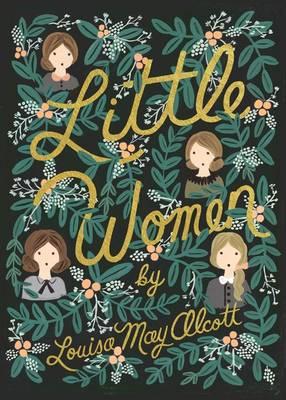 Little Women
by Louisa May Alcott
Grown-up Meg, tomboyish Jo, timid Beth, and precocious Amy. The four March sisters couldn't be more different. But with their father away at war, and their mother working to support the family, they have to rely on one another. Whether they're putting on a play, forming a secret society, or celebrating Christmas, there's one thing they can't help wondering: Will Father return home safely? Learn more.
---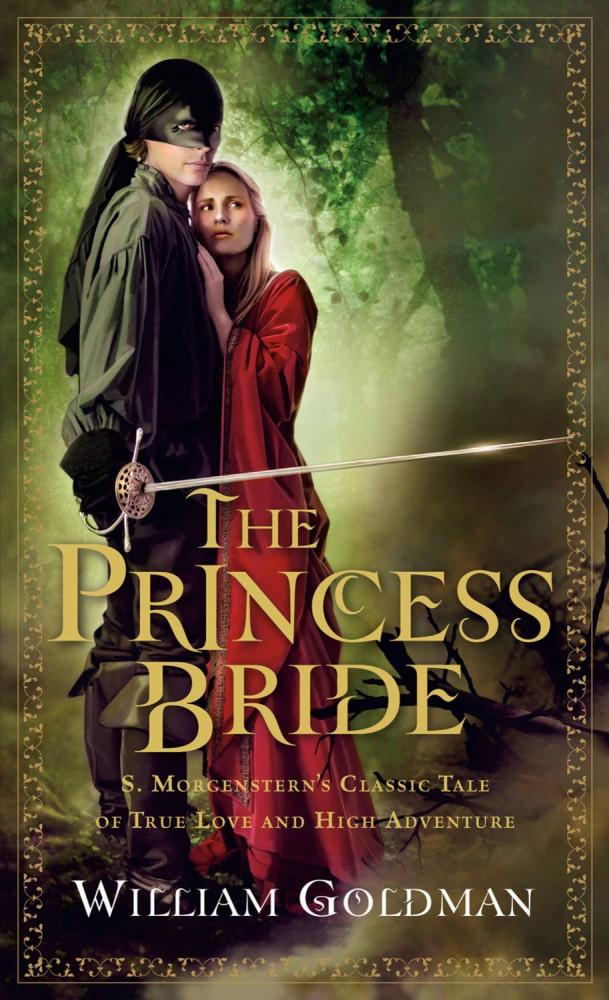 The Princess Bride
by William Goldman
Once upon a time came a story so full of high adventure and true love that it became an instant classic and won the hearts of millions. Now in hardcover, this special edition of The Princess Bride is a true keepsake for devoted fans as well as those lucky enough to discover it for the first time. What reader can forget or resist such colorful characters as:
Westley… handsome farm boy who risks death and much, much worse for the woman he loves; Inigo… the Spanish swordsman who lives only to avenge his father's death; Fezzik… the Turk, the gentlest giant ever to have uprooted a tree with his bare hands; Vizzini… the evil Sicilian, with a mind so keen he's foiled by his own perfect logic; Prince Humperdinck… the eviler ruler of Guilder, who has an equally insatiable thirst for war and the beauteous Buttercup; Count Rugen… the evilest man of all, who thrives on the excruciating pain of others; Miracle Max… the King's ex-Miracle Man, who can raise the dead (kind of)…  Learn more.
Also recommended by: Sarah and Liv
---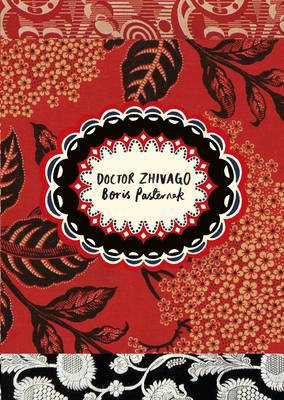 Doctor Zhivago
by Boris Pasternak
Doctor Zhivago is the epic novel of Russia in the throes of revolution and one of the greatest love stories ever told. Yuri Zhivago, physician and poet, wrestles with cruel experience of the new order and the changes it has wrought in him, and is torn between love for his wife and family, and the passionate, beautiful Lara.
Banned in the Soviet Union until 1988, Doctor Zhivago was nonetheless published covertly in Russian by the CIA and translated into many languages. In 1958 Pasternak was awarded the Nobel Prize for Literature.
The Vintage Classic Russians Series: Published for the 100th anniversary of the 1917 Russian Revolution, these are must-have, beautifully designed editions of six epic masterpieces that have survived controversy… Learn more.
Also recommended by: John
---
Rob's Recommendations
---
The Letters of Abelard and Heloise
by Peter Abelard
The story of the relationship between Abelard and Heloise is one of the world's most celebrated and tragic love affairs. It is told through the letters of Peter Abelard, a French philosopher and one of the greatest logicians of the twelfth century, and his gifted pupil Heloise. Through their impassioned writings unfolds the story of a romance, from its reckless, ecstatic beginnings through to public scandal, an enforced marriage and its devastating consequences. These eloquent and intimate letters express a vast range of emotions from adoration and devotion to reproach, indignation and grief, and offer a fascinating insight into religious life in the Middle Ages.
This is the revised edition of Betty Radice's highly regarded translation, in which Michael Clanchy, the biographer of Abelard, updates the scholarship on the letters and the lovers. Learn more.
---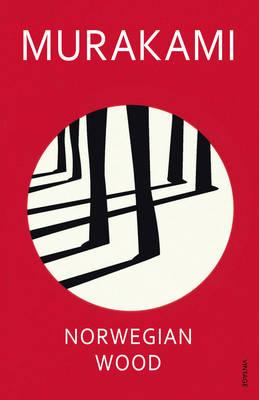 Norwegian Wood
by Haruki Murakami
When he hears her favourite Beatles song, Toru Watanabe recalls his first love Naoko, the girlfriend of his best friend Kizuki. Immediately he is transported back almost twenty years to his student days in Tokyo, adrift in a world of uneasy friendships, casual sex, passion, loss and desire – to a time when an impetuous young woman called Midori marches into his life and he has to choose between the future and the past. Learn more.
---
An international best-seller with more than one million copies in print and a winner of France's Prix Goncourt, The Lover has been acclaimed by critics all over the world since its first publication in 1984.
Set in the prewar Indochina of Marguerite Duras's childhood, this is the haunting tale of a tumultuous affair between an adolescent French girl and her Chinese lover. In spare yet luminous prose, Duras evokes life on the margins of Saigon in the waning days of France's colonial empire, and its representation in the passionate relationship between two unforgettable outcasts.
Long unavailable in hardcover, this edition of The Lover includes a new introduction by Maxine Hong Kingston that looks back at Duras's world from an intriguing new perspective – that of a visitor to Vietnam today. Learn more.
---
The Museum of Innocence
by Orhan Pamuk
Orhan Pamuk's gripping tale of forbidden love – now in paperback.
The Museum of Innocence – set in Istanbul between 1975 and today – tells the story of Kemal, the son of one of Istanbul's richest families, and of his obsessive love for a poor and distant relation, the beautiful Fusun, who is a shop-girl in a small boutique.
The novel depicts a panoramic view of life in Istanbul as it chronicles this long, obsessive, love affair between Kemal and Fusun; and Pamuk beautifully captures the identity crisis experienced by Istanbul's upper classes who find themselves caught between traditional and westernised ways of being. Learn more.
---
Liv's Recommendations
---
A Midsummer Night's Dream
by William Shakespeare
A Midsummer Night's Dream is perhaps the best loved of Shakepeare's plays. It brings together aristocrats, workers, and fairies in a wood outside Athens, and from there the enchantment begins.
Simple and engaging on the surface, it is none the less a highly original and sophisticated work, remarkable for both its literary and its theatrical mastery. It is one of the very few of Shakespeare's plays which do not draw on narrative sources, which suggests that it reflects his deepest imaginative concerns to an unusual degree.
In his introduction Peter Holland pays particular attention to dreams and dreamers, and to Shakespeare's construction of a world of night and shadows. Both here and in his commentary he explores the play's extensive… Learn more.
---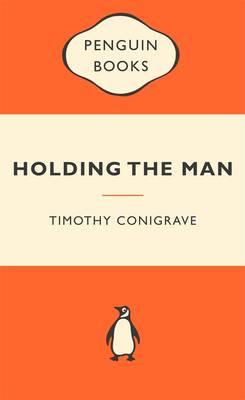 Holding the Man
by Timothy Conigrave
The mid-seventies: at an all-boys Catholic school in Melbourne, Timothy Conigrave falls wildly and sweetly in love with the captain of the football team. So begins a relationship that weathers disapproval, separation and, ultimately death.
With honesty and insight Holding the Man explores the highs and lows of any partnership, and the strength of heart both men have to find when they test positive to HIV. This is a book as refreshing and uplifting as it is moving; a funny and sad and celebratory account of growing up gay. Learn more.
---
The Vintage Classics Austen series is designed by the writer and illustrator Leanne Shapton and introduced by some of our finest contemporary writers and Austen fans: Alexander McCall Smith, Lynne Truss, Amanda Vickery, Francesca Segal, P.D. James and Andrew Motion.
Emma is young, rich and independent. She has decided not to get married and instead spends her time organising her acquaintances' love affairs. Her plans for the matrimonial success of her new friend Harriet, however, lead her into complications that ultimately test her own detachment from the world of romance. Learn more.
Also recommended by: John
---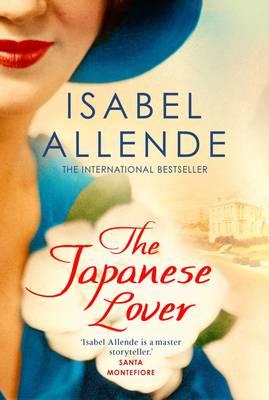 The Japanese Lover
by Isabel Allende
From internationally bestselling author Isabel Allende comes an exquisitely crafted, multigenerational love story.
In 1939, as Poland falls under the shadow of the Nazis and the world goes to war, young Alma Belasco's parents send her overseas to live with an aunt and uncle in their opulent San Francisco mansion. There she meets Ichimei Fukuda, the son of the family's Japanese gardener, and between them a tender love blossoms, but following Pearl Harbor the two are cruelly pulled apart. Throughout their lifetimes, Alma and Ichimei reunite again and again, but theirs is a love they are forever forced to hide from the world.
Decades later, Alma is nearing the end of her long and eventful life. Irina Bazili, a care worker struggling to reconcile her own troubled past, meets the… Learn more.
About the Contributor
Tanaya has been a lover of books for as long as she can remember. Now, her book collection is a little out of control, mostly consisting of YA fiction and pretty hardcovers. When she's not reading, she spends a lot of her time taking photos of books for her bookstagram account, @prettypagesblog. She also has a love of Disneyland, bullet journaling and cats.
Follow Tanaya: Twitter