Booktopia's quest to discover your Favourite Australian Author continues!
In the last two weeks, thousands of you have voted for your favourites in Heats 1, 2, 3, 4 and 5! Discover which authors you catapulted to the finals from Heat 1, Heat 2, Heat 3, Heat 4 and Heat 5.
Thank you all once again for voting in the Wild Card Round over the last two days! We only have one author from the Wild Card Round moving onto the FINALS – and the author who will be progressing to this week's all-important final round – is…
Felice Arena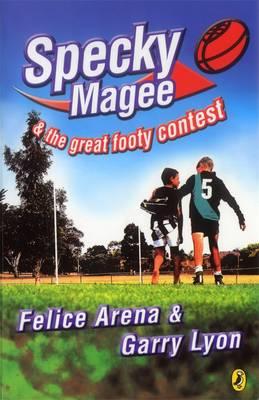 Featured book: Specky Magee and the Great Foot Content by Felice Arena, Garry Lyon
About the Contributor
Bronwyn Eley is new to the book industry, having previously served in the Royal Australian Air Force & even spent some time as a barista until entering the exciting world of Booktopia. Books are her true passion. Bronwyn writes in her spare time, often has her face buried in a book and enjoys keeping fit (which she undoes by eating loads of chocolate) with Martial Arts and personal training. She can't answer what her favourite book is but she has a soft spot for The Host (Stephanie Meyer), Peter Pan (J.M Barrie) & Outlander (Diana Gabaldon). Fantasy, sci-fi and YA make up the majority of her bookshelves.