Fire and Fury
by Michael Wolff
A million articles critical of President Trump have been written, trillions of social media posts have been shared, hundreds of thousands of people have marched, but it is a book, that old tech lump of pages, which has finally stopped the Trump White House in its tracks and has them running for cover. All hail the power of the book!
When the leader of the free world, the President of the United States of America, feels the need to communicate his intellectual credentials – 'stable genius' – because of the contents of a book, those contents must be damning beyond even the most unreasonable doubt.
Trump has stood up to world leaders, celebrities and his own party alike, staring down all criticism while undermining the very idea of Truth itself. Trump even has the most bigly red button and happily promises to unleash fire and fury upon his enemies. So why is a man who is so obviously afraid of nothing, not even nuclear annihilation, suddenly terrified of a book?
What weapons-grade secrets could this book contain?
Over the weekend Booktopia has been inundated with orders. It has gone straight to the top of our bestsellers list. All of the snippets being shared online only convey a fraction of the story. This book is all you ever wanted to know, and secretly feared was true, about the Trump White House. Order now.
ALERT! Order now to secure your copy. Fire and Fury is an instant bestseller. The first print has sold out and the publisher is racing to print more. Please form a neat and orderly queue. The first in will be the first to read this bomb blast of a book, or buy the eBook now.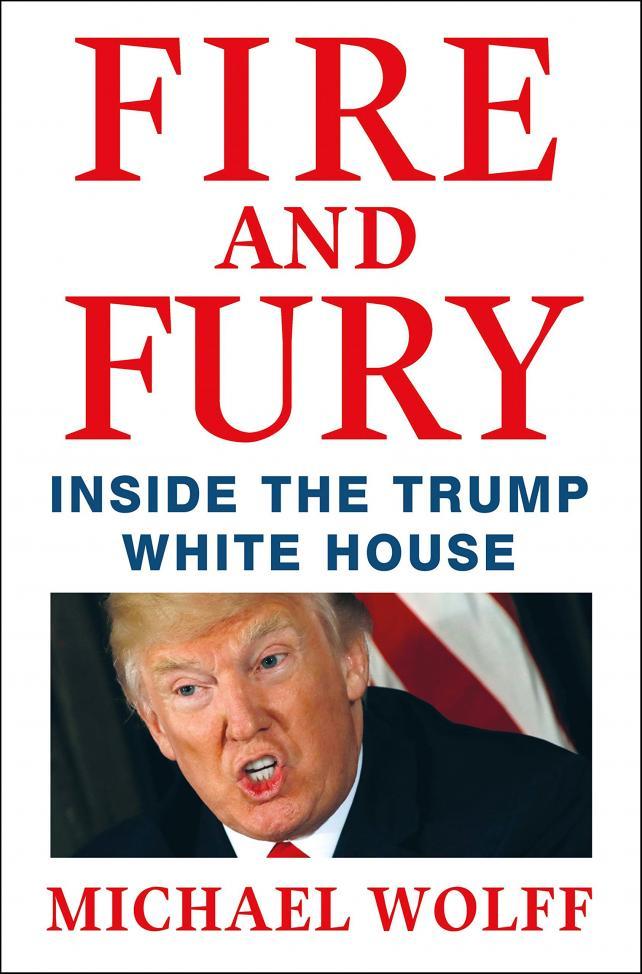 Fire and Fury
Inside the Trump White House
The first nine months of Donald Trump's term were stormy, outrageous - and absolutely mesmerising. Now, thanks to his deep access to the West Wing, bestselling author Michael Wolff tells the riveting story of how Trump launched a tenure as volatile and fiery as the man himself.
In this explosive book, Wolff provides a wealth of new details about the chaos in the Oval Office.
Among the revelations:
What President Trump's staff really thinks of him
What inspired Trump to claim he was wire-tapped by...
About the Contributor
While still in his twenties, John Purcell opened a second-hand bookshop in Mosman, Sydney, in which he sat for ten years reading, ranting and writing. Since then he has written, under a pseudonym, a series of very successful novels, interviewed hundreds of writers about their work, appeared at writers' festivals, on TV (most bizarrely in comedian Luke McGregor's documentary Luke Warm Sex) and has been featured in prominent newspapers and magazines. ​Now, as the Director of Books at booktopia.com.au, Australia's largest online bookseller, he supports Australian writing in all its forms. He lives in Sydney with his wife, two children, three dogs, five cats, unnumbered gold fish and his overlarge book collection. His novel, The Girl on the Page, will be published by HarperCollins Australia in October, 2018.