Every year young adult fiction seems to just get better and better, and 2017 is no exception.
2017 has seen some of our beloved YA authors return with their first books in years. John Green's first novel in over five years, Turtles All the Way Down, has taken the world by storm for its accurate and relatable portrayal of anxiety, and Philip Pullman's return to the world of the His Dark Materials series 17 years later has delighted fans worldwide.
There was also the powerful, and thought-provoking debut, The Hate U Give, from Angie Thomas; new releases from some of YA's biggest names including Marissa Meyer, Laini Taylor, Sarah J. Maas, Cassandra Clare, Marie Lu and more; and some truly superb offerings from our #LoveOzYA authors.
With so many incredible books to choose from, picking a winner became quite agonising. In the end the book we've chosen as our Best YA of 2017 was well worth the wait, leaving all of us who have read it wanting more of this wondrous and enchanting new series.
Read on for our selections and be sure to subscribe to the Booktopian for more of this year's best.
---
Young Adult Fiction: Winner
---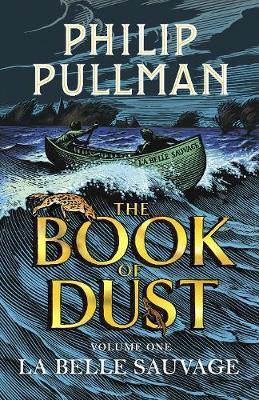 La Belle Sauvage
The Book of Dust: Volume 1
by Philip Pullman
Philip Pullman returns to the world of His Dark Materials with this magnificent new novel, set ten years before Northern Lights and featuring his much-loved character, Lyra Belacqua.
Eleven-year-old Malcolm Polstead and his dæmon, Asta, live with his parents at the Trout Inn near Oxford. Across the River Thames (which Malcolm navigates often using his beloved canoe, a boat by the name of La Belle Sauvage) is the Godstow Priory where the nuns live. Malcolm learns they have a guest with them; a baby by the name of Lyra Belacqua… Learn more.
---
Young Adult Fiction: The Shortlist
---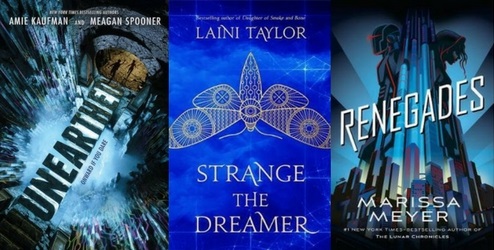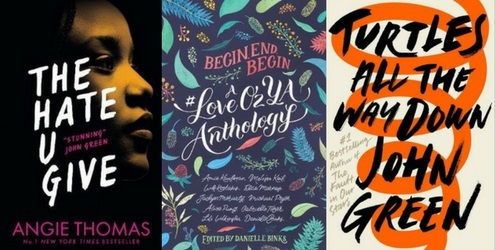 The Shortlist: Unearthed by Amie Kaufman and Meagan Spooner, Strange the Dreamer by Laini Taylor, Renegades by Marissa Meyer, The Hate U Give by Angie Thomas, Begin, End, Begin: A #LoveOzYA Anthology edited by Danielle Binks, Turtles All the Way Down by John Green.
Read staff reviews for Unearthed, Strange the Dreamer, Renegades, and Begin, End, Begin.
About the Contributor
Tanaya has been a lover of books for as long as she can remember. Now, her book collection is a little out of control, mostly consisting of YA fiction and pretty hardcovers. When she's not reading, she spends a lot of her time taking photos of books for her bookstagram account, @prettypagesblog. She also has a love of Disneyland, bullet journaling and cats.
Follow Tanaya: Twitter