It's not just another fitness book, it's about zest for life. Pro-surfer Sally Fitzgibbons brings us Summer Fit All Year Round, which is here to help remind us to take care of ourselves and live a healthy life no matter the season.
"Eating healthy… it just gives you this zest for life." – Sally
Interviewer John Purcell, who finds it difficult to motivate himself, was shocked to find how simple and easy Sally's approach is and how it anticipated all of his complaints. The book plans your meals and exercise for the week, right down to what to buy and cook with Sally's 4-week food and fitness plan.
By getting to know more about Sally and her book, we don't just see a fitness book but a healthy way of life. How she feels about food and surfing translates on the page.  She makes you think about what you are doing and why.
"I wanted to make it so I'm there saying 'I know what you mean'." – Sally
We ask her about growing up on road and embracing other foods and cultures on her travels. And of course we chat about her international surfing career. "Sport is it's own language and I love that initial feeling of movement and testing myself," says Sally. "When you ride a wave there's no other choice, if you want to ride it to it's best ability, to be anywhere other than right there in that moment. Surfing draws me right back to the present moment."
With 2018 fast approaching, it's time to reassess the term 'bikini-body'. With so many of us frantically preparing ourselves for sun and fun on the beach, Sally is here to say that our motivation to be physically and mentally healthy shouldn't be limited to summer. Instead, be summer fit – all year round.
Listen to our full interview with Sally below: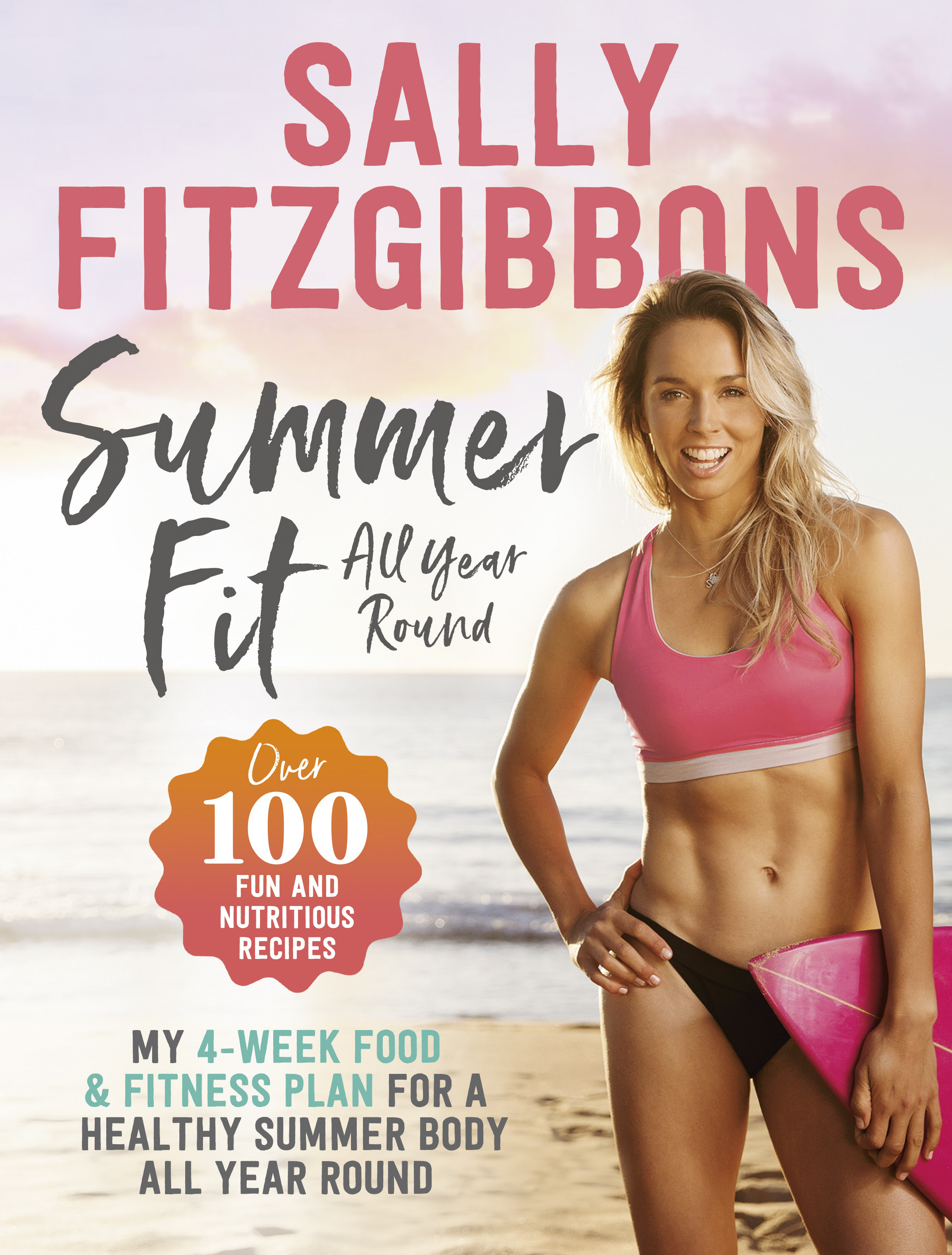 Summer Fit All Year Round
Pro-surfer Sally Fitzgibbons shares her 4-week food and fitness plan to keep you summer fit, all year round.
Summer Fit is bursting with practical tips to help you take care of yourself and live a healthy life no matter what the season. The comprehensive plan includes achievable workouts that can be done anywhere, anytime, plus a collection of Sally's favourite wholefood recipes that will nourish and sustain you.
About the Contributor