See that man in the photo standing next to Booktopia's John? You may recognise his face from your television set. Fifty incredible years as Australia's most revered television journalist will have that affect. Mike Willesee came to prominence in 1967 as a reporter for the ABC and since then has become an incredible journalist, interviewer and presenter. But he's so much more than that. Behind the lens is a businessman, powerbroker, trailblazer and enduring enigma.
After reporting on thousands of stories over many years, this legend finally tells his own in Memoirs.
You may not know much about Mike Willesee and that's ok. Enter Memoirs, the tell-all of his incredible life. Once a football star, he then found his feet as a crusading journalist. He was a correspondent in the Vietnam War. His interviews transformed him into an icon, a news legend with huge political power. He survived a plane crash, found God and fought cancer. But he never stopped seeking truth.
If, like many Australians, you are a huge fan of Mike's work, then Memoirs is a must on your TBR-list, trust us.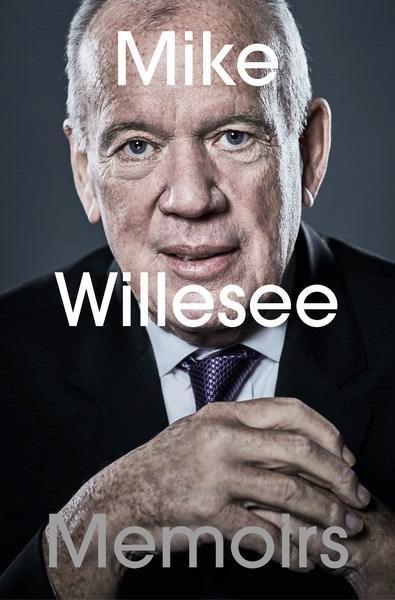 Memoirs
Mike Willesee has been Australia's most revered television journalist for over fifty years. And behind the lens, a businessman, powerbroker, trailblazer and enduring enigma.
Son of a minister in the Whitlam cabinet, Willesee was a football star before finding fame as a crusading journalist, and Vietnam War correspondent, for This Day Tonight and Four Corners. Later, as creator of A Current Affair, his interviews became news in themselves, attracting blockbuster ratings, wielding huge political power and transforming him into an icon.
Memoirs is the extraordinary story of Mike Willesee's epic life.
About the Contributor
Bronwyn Eley is new to the book industry, having previously served in the Royal Australian Air Force & even spent some time as a barista until entering the exciting world of Booktopia. Books are her true passion. Bronwyn writes in her spare time, often has her face buried in a book and enjoys keeping fit (which she undoes by eating loads of chocolate) with Martial Arts and personal training. She can't answer what her favourite book is but she has a soft spot for The Host (Stephanie Meyer), Peter Pan (J.M Barrie) & Outlander (Diana Gabaldon). Fantasy, sci-fi and YA make up the majority of her bookshelves.